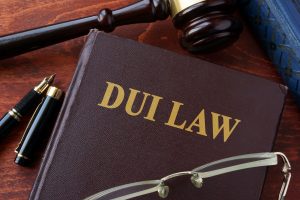 One of the most dangerous things you can do is drive under the influence of a substance, such as alcohol and marijuana. It is dangerous for you and for those on the road with you. On top of that, deciding to drive while intoxicated may lead to you getting pulled over and receiving a DUI. A DUI (driving under the influence) is a criminal offense that is defined as driving under the influence of any drug. Receiving a DUI conviction can put a permanent black mark on your driving record and result in serious consequences for you, including losing your driver's license. Learn more about important things you need to remember about DUI cases below.
Common Reason for Arrest
DUIs are one of the most common types of arrest cases. Because it is one of the most common reported crimes, there are plenty of lawyers with ample experience dealing with these kinds of cases. However, the frequency of DUIs doesn't mean that they are treated lightly. The severity of the crime often means steep penalties and fines for DUIs, but lawyers who handle DUI cases can help reduce them.
Charges
When a person is charged with DUI or any other crime, it is important to have the right information when choosing a defense lawyer. It includes understanding what the charges are, how they are calculated, what the penalties entail, and what is expected to occur once you are brought to court. In some jurisdictions, a judge can reduce or dismiss a DUI charge if there were no apparent signs of impairment or intoxication before the arrest.
The penalties for DUI can vary, depending upon several factors such as the following:
Amount of alcohol that was consumed
Where the driver stopped
Whether the officer smelled alcohol on the driver
How the stop was conducted
A lawyer specializing in DUI cases will know how to negotiate the charges to get the lowest penalties possible for the client. The state and local jurisdiction that the person lives in will also have their own set of laws and procedures when it comes to this charge. For law students who want to know how to become a DUI lawyer, pay attention to any local DUI cases to learn more about the regulations in your state of residence.
Jail Time
Driving while intoxicated is a felony and the at-fault driver may end up spending some time in jail, especially if it's a repeat offense. Some states have a mandatory prison term of at least a year, but most of them allow offenders to spend time in jail for only one or two days.
Depending on where the driver was arrested, the length of your jail time will vary. For example, if the driver was arrested in Maryland, the person will spend only a couple of days, while in Texas, the jail time will be at least a month or more.
Life Impacts
If someone has been arrested for DUI and they already have a significant amount of jail time on their record, then this will impact the driver's life for a long time.
Here are the effects of DUI in a person's life wherein a lawyer can help:
DUI can affect damage a person's credit rating, especially if the driver has been arrested multiple times for drunk driving under the influence of alcohol. This will affect the individual's ability to buy car insurance and other things that needed in life.
If an individual was arrested for a DUI, they might have to start going to an alcohol treatment program. They might have to attend one of these programs for a while until they have earned back their driving privileges.
If the driver had a previous DUI conviction on their record, then they may not be eligible to apply for certain jobs. They might even have to change jobs from their current position. Even if the driver has not had a previous DUI in their history, they can still find themselves with a criminal background.
Conclusion
You have just learned the charges, disadvantages, and impacts of DUI in a person's life. Being informed about the different types of crimes that can be punished by a DUI is critical to making sure you obtain a good defense lawyer. An attorney can help a client understand the seriousness of the charge and how it relates to the penalties that are involved and the procedures that can be used in the defense.