Everyone has a dream, but some never manage to make it into a reality. There are many theories explaining why people are not able to achieve their hearts' desires, but one thing's for sure–lack of enough information has always played a huge role in this. Every field has its unique complexities, and it is important to familiarize yourself with them.
So, you have decided to become a DUI attorney, but you are wondering how and where to get started.  Being part of a DUI or DWI team demands that you go through phases of training before you can represent a client at the court of law. Well, this article is going to give you a few tips to follow as you pursue this specific career path. 
What Does A DUI Lawyer Do?
Before you make more strides towards this profession, it is necessary to understand the duties. Among the main reasons to become a lawyer is the natural urge of helping other people through their problems. But, what exactly will be your responsibilities as a DUI attorney?  First, you should know that driving while intoxicated is a crime in which a driver is operating a vehicle while drunk with alcohol. It also applies to those driving under the influence of drugs, which is deemed to have an impact on their control of the motor vehicle.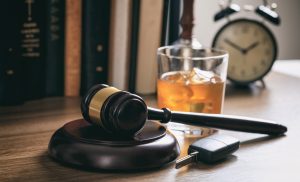 As a DUI attorney, you are trained to represent those accused of driving under the influence. You'll be required to enlighten your client about the law and guide them throughout the legal process. The aim of any lawyer is to achieve the best possible result at the end of the case. Some of the things you'll be focusing on include the driver's blood test, challenge breath, and licenses. After analyzing the whole scenario, you'll advise your client on the legal options available, as well as inform them about the things they should expect, depending on how the case progresses.
DUI Lawyer Training
Having gone through some of the responsibilities of a DUI attorney, it's now time to switch gears to the training process. Before you are allowed to start working, you should have at least a law and a bachelor's degree. To become a professional DUI lawyer, you also need to pass licensing exams, which may vary with jurisdiction within which you would like to practice. 
These are all paperwork, but you'll need to nurture your skills before you can start representing clients. As such, taking up an internship opportunity with reputable law firms will help you become a better lawyer. Most law schools have made it a requirement for students to complete at least one internship before graduating. It is a bonus if you specialize in handling DUI cases early enough in your studies. This way, you will not only familiarize yourself with the field, but you'll also be updated on any new amendments. Remember, law school education is not enough; you'll need to be a willing and humble learner throughout your career. If you relax, you might end up missing a few points that could be significant in your next case.
What Are The Requirements Of Joining A Law School?
As stated above, you'll need at least a bachelor's degree before you can be recognized as a DUI lawyer. Requirements for joining this program may vary from one school to another. Nonetheless, your previous field of study does not play a role here as anyone from political science to mathematics students can be accepted. 
You will, however, need to complete and pass the law school admission test. This test will determine whether or not you are eligible to be admitted to take the course at your preferred school.  It measures your ability to comprehend, manage, and analyze. You can either join the law school straight after completing your undergraduate degree or decide to expand your experience in other fields first. There is no better option than the other as choosing either of the two depends on one's preference.
Conclusion
Your dream of becoming a lawyer is a few steps away from becoming a reality. Do you have a bachelor's degree?  It doesn't matter in which field of study you specialize; you can always work towards becoming a DUI attorney. After being awarded your bachelor's degree, you can either apply to join a law school immediately or do so once you are ready. Either way, you'll still be required to pass a law school admission test, which basically tests your comprehension level and analytical skills. Law school studies is, however, not all you need to become a reputable lawyer; internship and more experience along the way will help build your career.