The last few years have seen a much-needed focus on diversity in the recruitment of new solicitors and barristers, in order to address the difficulties faced by certain groups in making their way into the legal profession. Firms are waking up to the fact that diversity is much more than a box-ticking exercise – clients want to see diverse legal teams who can bring different approaches to solving their issues and firms realise that a diverse team can better handle client demands.
However, a look at the SRA and Bar Council's latest statistics show that there is still a long way to go before the makeup of the legal profession matches the diversity of the population as a whole. The statistics are generally worse in commercial firms and chambers where the odds remain heavily skewed in favour of candidates from privileged backgrounds. 
The TSL Mentor Scheme seeks to level the playing field by matching mentors from the legal industry – both solicitors and barristers – with mentees from underrepresented groups.
Successful applicants to the scheme will receive:
A personal mentor who works in your area of interest to help you with your applications over the course of the year.




Free one-to-one coaching and advice from your mentor, whether that be helping you to pick which firms or chambers to apply for, fine-tune your CV, practise interviews, or build a network.




Invitations to exclusive TSL events, such as networking evenings, panel discussions, and skills workshops.



Applications are open to law and non-law students and recent graduates from any group that is underrepresented in the legal industry. Examples include candidates from an ethnic minority background, candidates with a disability, LGBTQ+ candidates, candidates who spent time in local authority care, and candidates from low-income households (e.g. candidates who received free school meals). This is not an exhaustive list – we want the scheme to be open to all who need it, so if you believe you fall into another underrepresented group that does not correspond with any of these categories or have faced other barriers or adversity in your life/ in your academic career or pursuit of a legal career, please mention this in your cover letter.
To apply for the Scheme, please complete the application form using the link below and attach as a single document your CV and a max. 2 page cover letter that should cover the following:
Any underrepresented group of which you are a member (it can be more than one) or examples of barriers or adversity that you have faced in your life/academic career or your pursuit of a legal career.
Why you want to be a lawyer.
Which area(s) of law you are hoping to work in and why, and any experience that demonstrates your interest in this area.
Any additional interests or achievements of which we should be aware.
Why you would benefit from being part of the TSL Mentor Scheme.
Applications for the scheme are currently closed. You may submit an application but it will not be considered until the next cycle, which will be in summer 2021.
Before writing your cover letter, make sure you check our Assessment Criteria to ensure you are meeting the entry requirements. The application form will only let you attach one file, so please ATTACH YOUR COVER LETTER AND CV AS A SINGLE DOCUMENT. Applicants who fail to do this may be disqualified.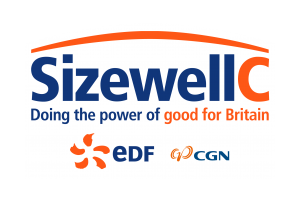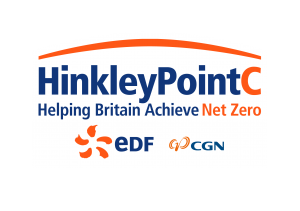 The TSL Mentorship Scheme is provided in association with the in-house legal team, NNB Legal, who work on the nuclear new build projects Hinkley Point C in Somerset and Sizewell C in Suffolk.  The team consists of over 35 people, with lawyers specialising in corporate, commercial, construction, property, planning and H&S amongst other disciplines.  The team is also closely supported by a wide range of legal firms, including Herbert Smith Freehills, Allen & Overy, Pinsent Masons, Eversheds and Burges Salmon to name but a few.   
The NNB Legal team will be helping us to review applications to the mentorship scheme, providing mentors, and putting on exclusive events for the successful mentees.