At TSL, we know how difficult studying law can be.  For years we have offered a helping hand to law students through our guides and articles, but now for those looking for that little bit extra, we are pleased to bring you TSL Tutors.
TSL has assembled a directory of the best private law tutors in the country to help you with every step of your legal education, including:
A Level law

LNATs and university entrance assistance

The LLB and GDL, including coursework and exam preparation

C

ILEx exams

The LLM and Law PhD
Our tutors are available for face-to-face or online sessions and can tailor their lessons to your specific needs, whether it be for a specific piece of coursework or exam, or more general help throughout the year.  Our tutors will not just teach you to pass exams but will aim to foster a holistic understanding of the law that will serve you well as you move into a legal career. 
All our private law tutors will have undertaken the courses they are teaching you themselves and achieved top grades, so you can be confident that you are in safe hands. 
If you need a private law tutor, email us at hello@thestudentlawyer.com with a description of your course and your requirements and we will connect you with a suitable tutor from our directory.
Sarah Offord-Jones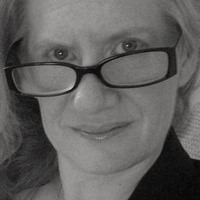 I am a qualified but now non-practising solicitor (admitted 04/2000) with over a decade's experience of tutoring in law, predominantly at undergraduate and postgraduate level.
In addition to my Bachelors in Law (LL.B) and Post Graduate Diploma in Legal Practice (with Distinction), I hold a Masters in Forensic Psychology and Criminology and am a Fellow of the Chartered Insurance Institute.
My teaching experience includes 8 years as an Associate Lecturer with the Open University and 7 years as a tutor/Visiting Lecturer with one of the leading providers of legal education on their LL.B, GDL, LPC and LL.M programmes.
My particular areas of expertise include the 7 core subjects that make up the Graduate Diploma in Law:
Constitutional and administrative law
Contract
Criminal law
Equity and trusts
EU law
Land law
Tort
The compulsory practice areas on the LPC:
Business law and practice
Civil litigation
Criminal litigation
Property law and practice
I also tutor several electives on the LPC. Please enquire for further details.
Students interested in being tutored by Sarah should contact us at hello@thestudentlawyer.com.   
Grace Ashamu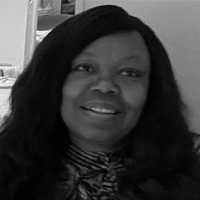 As a lifelong learner with a strong academic background, I have a good appreciation of what is required to achieve academic excellence. I have six degrees, three of which are the GDL, LPC, and LLM – achieving distinctions in all three.  I have over 20 years' experience of working within the Legal and regulatory section of some of the largest financial institutions in the world.
Whilst ambitious and focused, my friendly, relaxed, and collaborative teaching style provides my students with the perfect balance required to achieve beyond their expectations, this is why a good number of my students have gone on to achieve distinctions. I love to see a student transition from being an average student to becoming a high distinction student by equipping them with effective examination techniques, and confidence.
My area of specialisation are:
On the GDL
Contract
Tort Law
The following LPC subjects:
Business Law and Practice,
Property Law and Practice,
Commercial,
Intellectual Property
Competition Law.
I am passionate about education for children and young adults in the developing world and I run a scholarship programme that sponsors vocational, secondary, and university students in Africa.
I love traveling, talking, and dancing.
Students interested in being tutored by Grace should email hello@thestudentlawyer.com