The Student Lawyer has representatives at universities around the country through its Campus Ambassador and TSL & Soc law society schemes.  Signing up to these schemes can be a great way of building your professional network and accessing great TSL perks.  
If you want to find out more about how you or your university's law society could get involved, get in touch here or send us an email at hello@thestudentlawyer.com.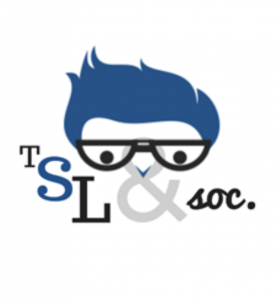 Law Societies: TSL & Soc
If you're an officer in one of your university's law related societies, sign up to the TSL & Soc scheme.  Help to spread the word about The Student Lawyer to your members for the chance to receive the following perks:
You will be given the opportunity to promote your society and its events on our social media platforms

 

An interview with your society's president will be posted on the website

All members of your law society will receive exclusive discounts on events and other paid-for events offered by The Student Lawyer.
Campus Ambassadors
We are looking for motivated and outgoing law students to be our campus representatives. This is an excellent opportunity to represent The Student Lawyer and improve your CV as well as improve your marketing and public relation skills.  Becoming a TSL Campus Ambassador will not only develop your communication skills but will also increase your employability and will give you the opportunity to work in a variety of professional settings.
Campus ambassadors will:
Get some practical work experience – great for your CV.

Build up your personal and professional networks.

Have a direct, positive influence on other students.

Increase your exposure to graduate recruiters.

Develop key employability skills such as negotiation, assertiveness, problem solving, teamwork, project planning and confidence.

Receive exclusive discounts on

on events and other paid-for events offered by The Student Lawyer.