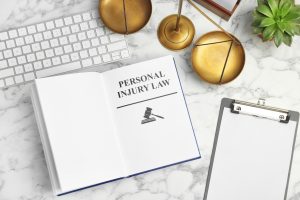 Personal injury lawsuits can be complicated. They take money, time, and patience. However, filing a claim may still be worth it if someone is injured because of someone else's negligence. It ensures financial support while the victim is recovering from the injury.
If there's a list of broad, confusing categories of law, personal injury is surely one of them. You need to remember some important things, especially if you plan to file a claim or take legal action for a loved one who got hurt or died due to another person's negligence. These are the following:
Many Situations Fall Under A Personal Injury
What some people don't realize is that personal injury law actually covers a variety of situations. When they hear about a personal injury, the first thing that comes into their minds is a car accident. While it's true that car accidents are one of the most common personal injury-related cases, there are a lot more that fall under the same category. So long as the situation involves a person who negligently injures another person, personal injury law covers it.
Settlement Offers From Insurance Companies Are Most Often Not Fair
Undervaluing your claim can only leave you facing long-term and immediate financial adversity. It's especially true if your injuries make you temporarily unable to work. The problem is that insurance companies often focus more on protecting their own bottom lines. What they often do is an attempt to limit what they're going to pay for damages and medical expenses. If the insurance provider is offering you an unfair settlement, seek help from reliable law firms and professionals, like Brian D. Guralnick Injury Lawyers, to demand more.
Civil Court Proceedings May Take Place In A Personal Injury Lawsuit
Yes, civil court proceedings may be necessary for personal injury lawsuits. However, these cases may be resolved outside of the courtroom or settled through litigation. These are different from criminal cases, which are government-initiated. The majority of personal injury cases settle early after being handled outside of the courtroom, while only two percent go to trial. When resolving the case outside of the courtroom, both parties must reach an agreement through negotiation.
It's Important To Work With An Experienced Lawyer
A personal injury claim spearheaded by a skilled lawyer who understands the mental, physical, and financial hardships associated with serious injuries provides the best chance for receiving appropriate compensation. Adequate compensation is vital, especially considering the fact that personal injury victims who have sustained severe injuries often face medical expenses that can reach tens of thousands of dollars. Those who require long-term rehabilitation may even be unable to get back to their job immediately, while others won't be fit for work anymore for the rest of their lives. Having an experienced injury attorney by your side throughout the case allows you to focus on recovering from your injury, offers peace of mind, and relieves stress.
There Are Statute Of Limitations For Personal Injury Cases
In a personal injury lawsuit, a set amount of time is given to the plaintiff to file their claim against the defendant. Note that time limits vary across states, so it would be best to check your specific state's statute of limitations for personal injury cases. By the time the plaintiff finds out they have sustained injuries, the time limit, then, usually begins.
Compensation For Personal Injury Can Be Extensive
If you plan to file a claim for personal injury, it's essential to note that compensation can be extensive, so you know where to position yourself. You could also be assisted by a personal injury lawyer in determining the right compensation for you if you're working with one. Generally, personal injury compensation may include money for pain and suffering, property damage, loss of earnings, as well as past and future medical costs.
In cases of wrongful death, the compensation can be for funeral and burial expenses, incurred related medical expenses before death, loss of companionship or consortium, loss of financial benefits, and support.
You can learn more about compensation award options in this personal injury trust guide.
Every Personal Injury Case Is Different
The claims for personal injury differ based on the specific type of injury, its cause, and other factors. It's true even if personal injury legal actions actually share some fundamental steps. Whether the case goes to trial or may be settled out of the courtroom, as well as its duration vary in every case.
Final Thoughts
It's essential to consult a skilled and experienced lawyer to figure out the best approach when filing a personal injury claim. That's because evidence and time are crucial, and each case is unique. To ensure the best outcome, being patient and mindful of the factors that play a role in the case is vital.