If you're injured because of someone's negligence, you can get compensatory damages from the party at-fault by filing a personal injury claim.
If you've filed a similar case before, you're already aware that it isn't something you should do through trial and error. But, if you haven't filed this kind of claim before, it can be complicated. So, before you look for a legal help and hire a law firm like Johnson & Groninger PLLC, below are the things you should know about personal injury claims:
Almost All Personal Injury Claims Settle Outside the Court
Because of the nature of the personal injury cases and court system, a lot of cases often settle outside the court. It means that a jury or judge doesn't decide the final outcome. Instead, the lawyer of the victim negotiates the monetary settlement with the defendant or insurance company.
The victims also decide whether or not to accept the proposed settlement. There are times that settlement happens after mediation, which involve the participation of the parties to the legal dispute. If settlements aren't accepted, the case might go to trial.
You May Get A Bigger Claim Than The Amount Being Offered By The Insurance Company
You must know that an insurance company is a business and it has the power to settle claims for as small amount of money as possible and as fast as possible. Insurance settlement offers may not compensate you for your injuries. Your lawyer will deal with the insurance companies; so, you don't need to fight on your own just to get you fair and full financial recovery, regardless if done in court or through settlement.
Sustained Injuries Don't Equate To An Actionable Claim
If a person got an injury, it doesn't mean that there's an actionable claim. To recover in personal injury claims, there should be legal grounds that hold the defendants accountable.
A common legal theory involved in a personal injury claim is negligence. It requires to provide the evidence that the defendant is responsible for the victim's injuries. For instance, if the victim is a customer in a store, the owner has the responsibility to maintain a safe property.
The victims should also show the personal injury lawyer that the defendant breached that duty. For instance, the defendant failed to secure a safe environment. The victim should also show that the injuries were due to the breach of duty of the defendant.
The lawyers might also use some legal theories, like intentional torts or strict liability. Regardless of the legal theory being asserted, the plaintiff has to show that all necessary elements in the claim were substantiated before recovering completely.
Evidence Is Important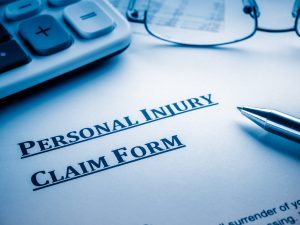 Evidence matters a lot in personal injury claims. It's essential that you gather everything that's related to your claim as soon as possible. Moreover, you might want to ensure to share your gathered information with your lawyer. The reason behind it is that there are times that some insignificant details can either break or make the case.
Insurance Companies Can Be Your Enemy
Insurance companies may provide you a speech on how they really care about each of their customers, but that might not be their main goal. While they may love having you as a customer, they're more interested with your money and won't pay out more than they need to. So, don't accept everything they say and let your lawyer assist you when dealing with your insurance concerns.
Your Time Is Limited
Pursuing your personal injury claim may not be your priority when you're recovering from the injuries you've incurred from an accident. While you must focus on your efforts to heal after your accident, it's crucial to know that you can't wait for a long period of time. Statutes of limitations are the laws that place a time limit on the duration the victims have to pursue claims against the at-fault party. These time limits differ from one state to another, so it's essential to get advice from your lawyer. A successful personal injury claim involves lots of prep work, so it's crucial to avoid delays to get what you deserve.
Claims Can Be Pursued Even If You're Partially At Fault
A lot of states follow a certain comparative negligence model that enables the victim to file a personal injury lawsuit, regardless if you're partially at-fault. In these states, the recovery of the victim can be reduced by the fault amount that they contributed to the accident.
It's Important To Hire A Lawyer
There are several factors to be considered in case of personal injury claims. As mentioned above, being injured isn't enough to prove a case. Fortunately, a lawyer can help you handle the negotiation and communication with the involved parties and insurance companies. A lawyer can also help in getting medical records and building a framework for the claim, specifically tailored to your circumstances.
Conclusion
Regardless of the circumstances that surround your injuries, it's always wise to understand everything about personal injury claims. It's also highly recommended to hire a lawyer for further assistance. With legal help, you can be sure to get the compensation and justice you truly deserve. Just make sure to rely on a trustworthy lawyer to protect your rights.