Personal injury lawyers, like car accident lawyers or medical malpractice lawyers, are usually stereotyped as a shyster legal role in a film. But personal injury attorneys are actually the most dedicated lawyers because they're not getting paid unless clients do. Yes, most personal injury lawyers work without pay for many years, if they believe their clients are entitled to compensation for damages.
As a student lawyer, it's important to know the qualities of a personal injury lawyer, and you should always remember to become a more effective legal advocate to your clients. Check the top qualities of a personal injury lawyer by continuing reading below:
Good Investigative Skills
While your client wants to have a successful case, the law is sometimes not on your side. Lack of substantial evidence may preclude the ability of a personal injury lawyer to litigate claims, even those that are valid. A good and experienced personal injury lawyer should conduct a thorough investigation after making an agreement with the client. 
A lawyer should sign an agreement to investigate and request reports on his client's behalf. Make sure to ask questions from your clients because lawyers who don't ask questions are the ones who usually make promises they cannot keep. Also, it reflects poor performance and reputation, ruining the integrity of your legal practice. You may visit an experienced legal firm to find out how seasoned personal injury lawyers do it.
Once you take the case, you believe that your client is entitled to financial recovery for losses and injuries. The investigation must be carried out on behalf of the lawyer, gather all information before confirming the pursuance of the case. A lawyer should request and review the following documents:
The police accident report

Medical records, even prior records

Hospital and ambulance records

The client's insurance file

Applicable photographs and videos

Witness statements

Income statements and tax returns 
Honest
A personal injury lawyer should have to be honest about the possible outcomes of the case. As much as possible, lawyers shouldn't make big promises before the investigation. An excellent personal injury lawyer should always be honest in the assessment of a case after reviewing the case file. Injured claimants rely on claim settlements to pay medical bills, cover future medical expenses, and replace lost wages. 
Smart clients don't settle to a personal injury lawyer who only tells them what they want to hear. Put yourself in the situation of your client, and be honest about the following:
Chances of recovery

The law applicable to the case

The litigation timeframe

Limitations on a financial payout, like public assistance liens
Organized 
A competent personal injury lawyer is always on time and never late for appointments. Missing deadlines, losing paperwork, and an unkempt office are a major turn off. A good lawyer should have a sense of organization.
Here are the common complaints filed against lawyers:
Failure to properly communicate with clients

Failure to return phone calls, reply to letters or respond to emails. 

Brushing aside or postponing client meeting requests
Note: Without clients, lawyers won't have any business. That's why good physical and mental health is required to become an effective lawyer with professionalism and a sense of organization to earn the respect of his staff, colleagues, and clients.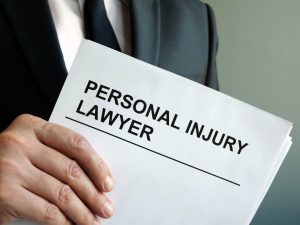 Empathetic
Everyday personal injury lawyers review life-changing cases. Big law firms usually handle hundreds of traumatic brain injury cases. Clients may struggle to perform their everyday routine because of physical and emotional suffering. Many are restricted to do what they used to because of serious injuries.
But having a dedicated and empathetic personal injury lawyer on their side is comforting. A personal injury attorney should show empathy, understand the pain and suffering clients experience each day they need to wait for the resolution of the case. If you are based in Queensland, Australia, South East Injury Lawyers takes pride in their diverse and skilled team who can attend to all aspects of your injury claim. From handling your claim with professionalism and expertise to providing emotional support during this challenging time in your life, they are committed to meeting all of your needs. You may view company website to discover more about their compassionate personal injury lawyers.
Great Problem-Solving Skills
A personal injury lawyer's job is challenging, and it's crucial to ask questions or interrogate and extract the truth as to the reason behind the accident. Aside from gathering sufficient evidence, conflicts arise when the at-fault driver cannot be determined, or witnesses are not telling the whole story. 
That's why every student lawyer should enhance problem-solving skills early on by attending trials, reading case studies, and analyzing real-life cases. Along with good problem-solving skills, a good lawyer should be open-minded, flexible, and dependable. 
Here are the advantages of having great problem-solving skills:
Resolve the big question about the case

Easily find loopholes in events and evidence

Determine the possible outcomes of the case early

Become client advocate, educate them about

driving safely

and other safety measures to avoid harm again
Conclusion
Now you know the good qualities that a personal injury lawyer should always remember. The qualities mentioned above are also considered by clients when choosing the lawyer who will legally represent them. By honing your skills, assessing yourself, and being open to positive changes will help you become a good lawyer someday.