Whether you're a doctor, a corporate executive, or an ordinary individual, protecting your assets is crucial. Despite your social standing, there are several instances wherein your assets and properties can be subject to attachment by the law. 
Whatever the circumstances are, it's essential to protect your assets seriously. It is a strategy that allows you to prevent someone from taking your properties through a lawsuit. Luckily, dealing with this kind of approach doesn't have to be a daunting experience. 
There are professionals who can help you navigate the process, and these include an asset protection lawyer. Below are some reasons why you should need a lawyer to protect your assets and properties: 
They Know And Understand The Laws Specific To Asset Protection Planning
Understanding the laws about asset protection is a requirement to smoothly safeguard your assets and properties, it tackles more about property rights, wills, probate, taxes, and trusts. You should create a good plan based on how you understand the laws surrounding it, given that protecting your assets and properties is a bit complicated.
Unless you're an expert in asset protection already, you probably need a dedicated asset protection lawyer to help explain the basics of these laws and regulations about protecting your assets from lawsuits. Also, you should make sure that the legal team you choose knows these laws very well so they can advise you on what to do to make everything go smoothly.
They Can Help Establish An Asset Protection Plan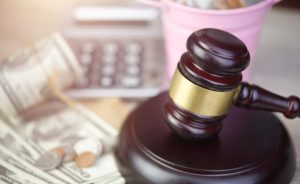 Protecting your assets and properties from lawsuits, and being claimed by creditors is about making a good asset protection plan. Thankfully, you can get a lawyer to help you create a plan that you can use to navigate your way in protecting your properties and ensure they're safe.
Lawyers will work closely with you to tackle your short-term and long-term goals. They will assist you in any issues concerning your properties, especially the things that might happen in case you die or become crippled. They will also guide you with the things needed in creating your asset protection plan to suit your financial needs. 
They Can Help Implement The Right Asset Protection Strategies For Your Needs
With a lawyer in place, you can rest knowing that all your assets and properties are protected. That's because, aside from the laws and regulations, they know several various asset protection strategies that you can use.
But before they make any recommendation, they'll first study your financial situation and other circumstances that can affect the status of your assets. Then, they'll review all of your properties and determine which among them can be protected, transferred, and be subject to a potential lawsuit. 
On the other hand, when you talk to your lawyer, be honest about any possible litigation that might come along the way in the future. That way, they can establish and implement the right asset protection strategies that will work best for your financial status. These strategies include: 
Limited Liability Company –

If you're a business owner, a lawyer will advise you to make a limited liability company (LLC) in which you can shield your personal assets and properties against the creditors and expensive lawsuits. An LLC provides limitations on your personal liability because the company has a separate and distinct identity from the owners. Although, as a general rule, you're personally liable for the debts of the company in case of bankruptcy. The benefit of making a limited liability company is that your family home and personal accounts will not be used as payment for the company's debts, including cases where the business is sued for negligence. This is how having an LLC can protect your personal assets from the law. 

Liability Insurance

– Another asset protection strategy a lawyer usually uses is liability insurance because they know it's the first line of defense in case you need to pay some money to another person. Generally, liability insurance is a type of insurance that intends to protect the purchaser from the liabilities imposed by lawsuits that are covered by this insurance policy. Whether it's a homeowner's insurance, business liability insurance, and many others, an asset protection lawyer will recommend that you get liability insurance to keep your properties safe against lawsuits. 

Contributions To Retirement Accounts

– If your company offers some retirement accounts, pension plans, and many more, then a lawyer specializing in asset protection will tell you to maximize your contributions to these accounts as a strategy in shielding your investments against the creditors and potential lawsuits. For instance, funds under retirement plans such as 401(k) and IRA benefits from the protection against the general creditors, unless they're being used as collaterals for loans. This means all your money deposited under these accounts cannot be subjected to lawsuits initiated by your creditors and court judgments.  

Legal Agreements And Procedures

– Another strategy that most lawyers provide their clients is that they should always use legal contracts and follow proper procedures to avoid losing your assets to the creditors. This means working with licensed professionals who draft legal contracts can be essential.
Doing the strategies mentioned above will help you analyze and identify the risks of your finances. Once the risk or problem is identified, your chosen legal team will match the right strategy for your specific situation and they know very well which approach will work best for you. 
Takeaway
Regardless of profession or social status in life, everyone can benefit from protecting their assets and properties. However, getting started with the process can be a bit daunting, especially if you're not knowledgeable enough, and if you do it alone. By following the strategies mentioned above, you will realize the importance of having a lawyer on your side to protect your assets and properties. 
Therefore if you're planning on taking the appropriate steps to safeguard your assets, start by contacting a lawyer to guide you all the way.