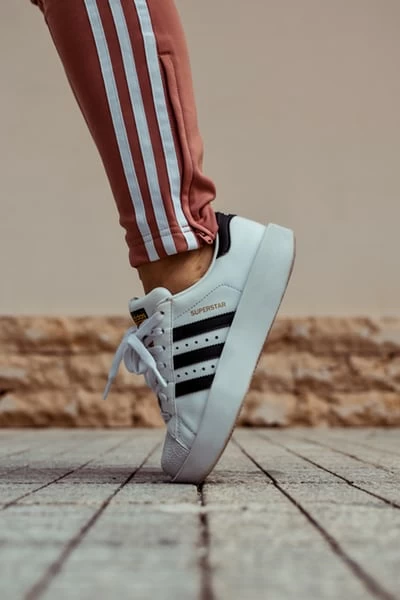 Adidas loses three-stripe trademark battle
January 19, 2020
Interview with Raluca Rosu, Compliance Officer at Bird & Bird
January 21, 2020
Welcome to our weekly feature courtesy of Sebastian Salek, the brains behind Clear the Lobby, working to bring you all the laws MPs are voting on this week, and explained in plain English!
Hey team.
Two new bills hit the Commons floor this week.
One is a continuity measure so farmers keep getting their subsidies after Brexit.
The other is part of the government's plan to roll out next-generation broadband by 2025.
Expect them both to cruise on through.
But the week starts with MPs wrapping up debate on the Queen's Speech.
There are a few amendments, but they'll be futile.
And in the Lords, the Withdrawal Agreement Bill continues its journey.
Here some amendments could pass, possibly around including guarantees for child refugees, how much of a say Parliament has in talks with the EU, and the length of the transition period.
But any changes will likely be overturned once the bill goes back to the Commons, and peers probably wouldn't fight back after that.
It's a tough life taking on a government with a majority like this…
Have a great week, and in the meantime feel free to tweet me, or hit reply to this email.
Sebastian (@sebastiansalek)
MONDAY 20 JANUARY
Queen's Speech debate
Theme: The economy and jobs
TUESDAY 21 JANUARY
Direct Payments to Farmers (Legislative Continuity) Bill – 2nd reading
Applies to: England, Wales, Scotland, Northern Ireland
Allows the government to pay subsidies to farmers through 2020. These replace existing EU subsidies which end after Brexit. After this, the government plans to introduce a new system that calculates payments based on "public goods" produced (e.g. improving air quality or tackling climate change) instead of how much land is being farmed.
Draft bill
WEDNESDAY 22 JANUARY
Telecommunications Infrastructure (Leasehold Property) Bill – 2nd reading
Applies to: England, Wales, Scotland, Northern Ireland (part)
Allows telecoms companies to access blocks of flats to install, upgrade or fix internet connections where a tenant has requested it, but the landlord has repeatedly not responded. The government says the current process is preventing people having gigabit-capable broadband installed.
Draft bill
THURSDAY 23 JANUARY
No votes scheduled
FRIDAY 24 JANUARY
No votes scheduled
Click here to get this in your email inbox every Sunday. Additionally, you can follow this update on Twitter. Read all the past updates here.