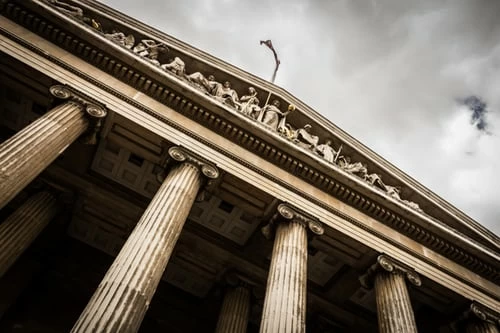 Abortion Law: The Current Picture
October 17, 2019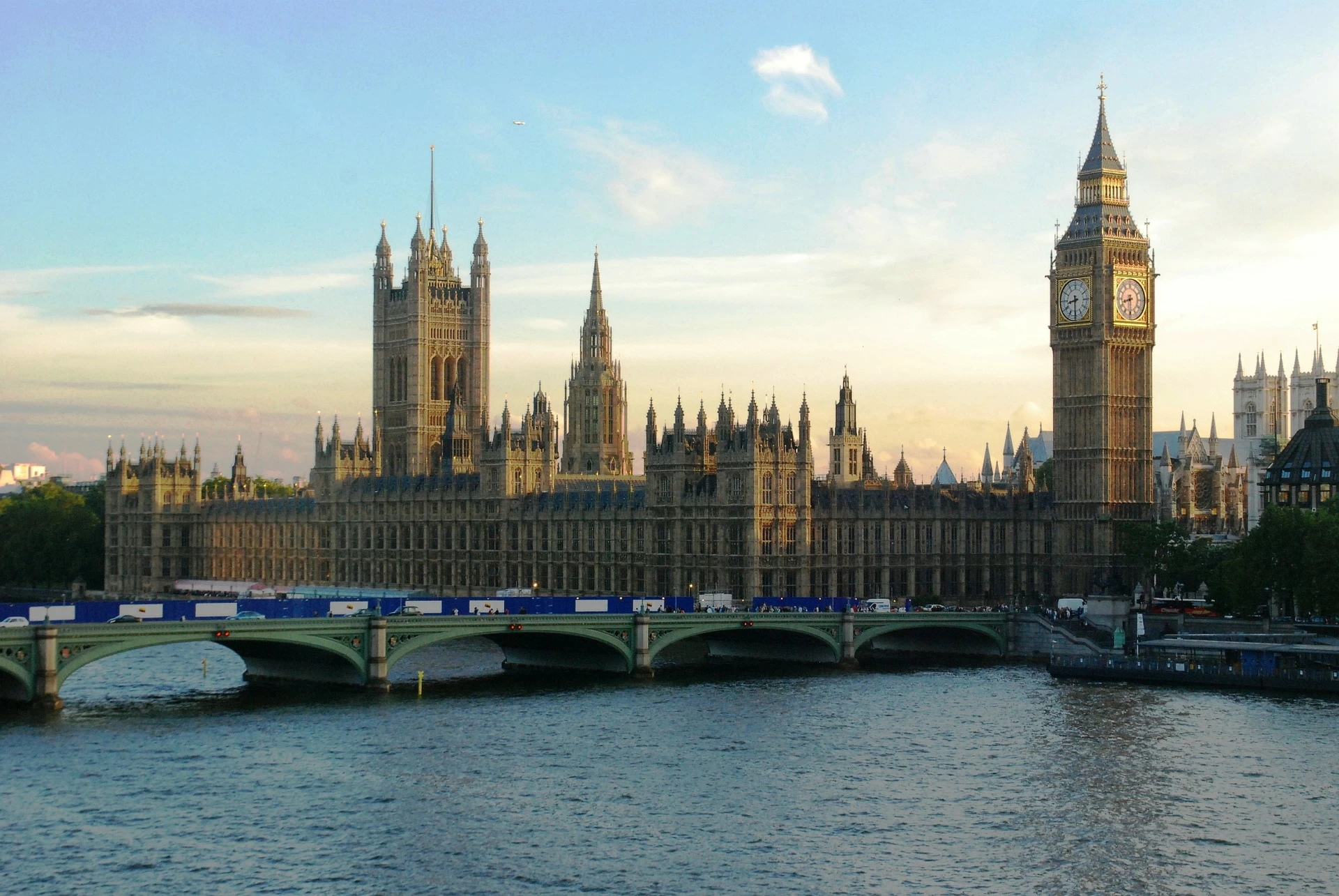 Clear the Lobby: What laws are MPs voting on this week (w/c 21 October)?
October 20, 2019
Being a law student is an exciting journey, with numerous obstacles along the way that both challenge us and teach us new skills. For many, a significant stage in this journey is facing the LNAT: The Law National Admissions Test. This test is used by some universities as part of their undergraduate Law admissions process. With autumn officially upon us, the time for booking, preparing for and taking the LNAT has also come around the corner, and TSL is here to provide those applying to LNAT-required universities with a comprehensive guide to tackle this complex test.  
The LNAT
 The LNAT, unlike other tests you may have taken at school, is a test of aptitude, determining whether students have the right skills for studying law at university, and possibly a legal career – with such skills including deduction, analysis and comprehension. This is a computer-based test that is run by an independent exam body and, before starting to prepare, it is crucial to understand the criteria you need to meet and what to expect on test day. The best place to start is the LNAT website but read on for a breakdown of the key LNAT facts.  
 As mentioned above, the LNAT is used by a selection of universities as a further way to distinguish between their law applicants. These universities are (currently) Bristol, Durham, Glasgow, KCL, LSE, Nottingham, Oxford, SOAS and UCL. When applying to study law to enter university the following autumn, registration and booking for the LNAT opens in August and testing begins in September. The earlier you book, either before or after deciding on your university choices, the more choice you will have of the date you take the test. The deadlines for booking and sitting the LNAT are in January, however if you are applying to Oxford, you must have taken the test before the end of October – allowing the admissions directors to process your application before interviews start. It must be remembered that you cannot re-sit the test should you not do as well as planned, and results from one academic year (September to next June) cannot be carried over, so if you are re-applying to university, the LNAT must be taken once again.  
The Structure
 The LNAT lasts for 2 hours and 15 minutes and consists of two sections that test different types of skills that are beneficial to legal studies.  
Section A – Multiple Choice Questions: You are given 95 minu

tes

 to answer this section, which involves read

ing 12 passages of text and 

answering

 3-4 multiple choice questions on each –

 

with 

42 questions in total. 

The passages are non-fiction and will vary in their subject. 

If you are unsure about an answer, you may flag it for review and come back to if before the time run

s out, but remember that there is no negative marking for getting an answer wrong, so it

'

s worth 

putting

 

something

 for each question (even if it is a guess). 

Once the time has run out, you cannot go back to S

e

ction A after starting Section B, therefore th

e

re is no need to rush onto the next stage if you 

finish early. 

 

Section B – The Essay: You are given 40 

minutes

 to 

answer

 this section, so 

you need 

draw upon the time management skills you may have developed when 

writing

 quickly in a

n exam. You cannot do this section first 

or

 go back to 

Section A

 on

c

e you have begun to 

write. You

 are given a choice of three titles

, on which you must 

construct

 

persuasive

 argument – with these topics usually relating to 

current

 events or controversial debates. Even if it is not your opinion,

 you need to pick a side of your argument and defend it, as any barrister in 

court

 would. There is little value in 'sitting on the fence' and admissio

ns 

tutors

 expec

t

 a firm conclusion. The 

maximum

 word count is 700, but ideally you want to be 

aiming

 for 500-600, striking a balance between being concis

e

 without missing out on detail. The key to this section is 

planning

 – 

introduction

, arguments and conclusion – as this will give you a focus throughout

. Though you cannot take 

anything

 into the exam, you are usually provided with a whiteboard and pen to map out ideas.

 
A Detailed Guide to These Sections: 
 Section A  
There are two main ways to approach the multiple-choice section; firstly, you can read the passage of text and gain a general understanding, then read the questions and pick your answer, secondly, you may choose to read the questions first, then read the passage with a focus on what the question is specifically asking. The first way will prevent you from missing any information, whilst the second will save you time. Each student is different, thus it is advisable to practice the LNAT tests in both ways and see which works for you, not only what comes naturally but what gets you a better score. As there are no negative marks, you should always at least guess at a question you are stuck on, or flag it for review so that you can return and have another look later. Crucially, you should never rush your answers, as this may result in making simple errors that cost you marks. Moreover, when reading the questions, take a moment to consider what is really being asked and do not jump to conclusions from the answers provided. You should always answer in the context of the passage so, for example, if you are asked what a word means when used by the author in question, don't reflect on your general knowledge when providing a definition. Sometimes words in a question will be emboldened to mark their importance, thus you should recognise that this is what you should be focusing on when giving an answer.  
 Section B  
 With only 40 minutes on the clock, Section B will require you to draw upon skills learnt from writing essays for English or History at school, ensuring that you both spend time planning and adding detail to your writing, as well as producing a sufficed amount of words in the time limit. The first and perhaps most important decision you will make is your question choice. Always opt for the topic on which you can provide persuasive and clear arguments and counter-arguments, even if there is another question that looks interesting but would be more difficult to write about. The next step is to start planning, doing so with a clear vision of your argument and which side you are going to take. An introduction (defining key terms, setting out your case), a main body (giving convincing points, counter points and ways to discredit them) and a conclusion (that avoids 'sitting on the fence' and makes an impact) are essential and require planning – don't just jump straight into writing as you risk losing focus and 'rambling'. Your points should be explained and backed by evidence, giving equal time and weight to each, and avoiding merely stating your opinions. It is also beneficial to 'think outside the box' and stay away from conventional statements. When practicing, you should aim to replicate exam conditions a closely as possible, writing in the time limit without additional resources, and picking topics that are unfamiliar to you, so that if you know little about the real three topics, you don't panic and know how to tackle an unknown subject. On the other hand, a good general knowledge of current affairs will put you in a good place for any set of LNAT essay topics. When writing, also keep your spelling and grammar in mind, and read over what you have written in the final 5 minuets of the time. Though it may seem obvious, any flaws in your English skills will display you in a negative light to universities. 
 The Registration and Booking – Key Information 
T

he LNAT takes place outside of schools and colleges, 

so 

you need to create an account on the LNAT website, fill in your details 

and book your own test – with registration opening in August for 

university 

entry in September the next year. 

 

Th

e

 details include your name and con

tact information, as well as your UCAS ID if you have started your university application. T

his is important as the exam board needs to transfer your test result to the universities you apply to, so if you book 

your 

tes

t before 

s

etting up 

a

 UCAS a

pplication

, remember to go back and enter your ID into your LNAT account one you hav

e

 it. 

When 

creating an account, you

 

a

re a

sked to add your university 

preferences

 from those that 

r

equire the test. It is advisable to tick all 

universities

 you t

hink you will apply to – even if you don't eventually apply – as this tells LNAT where to send your score. 

When booking, you can search for a test 

center

 that is closest to you and choose the date/time of your test. It is best to do this as early as possible to 

maximise

 your choi

ce. If you need to cancel or reschedule the test, you can 

only

 receive a 

refund

if you do so 

48 hours before your slot. 

Payments are made when you book, and a test for UK/EU countries costs £50 (£70 for test 

centers

 outside the EU). Those who receive certain 

benefits

 ma

y apply for an LNAT 

bursary

 to cover this cost, but you must meet the criteria set out on the LNAT 

website

 and apply 

for a 

bursary

 well in advance, as they may take 20 days to process. 

 
The Preparation
 General tips 
Practice: 

you

 can 

familiarise

 

yourself

 with the 

test 

format

 

and typ

es of skills you need to employ. 

Starting early is always best. The LNAT websit

e

 has a test simulator which

 replicates the real exam,

 as well as paper-based 

questions

,

 and you can use th

ese

 to see what types of questions will be asked.

 

E

ssay tit

les similar to those that could be given in your exam are also available

. 

Some other website

s

 

do provide

 free practice questions, though 

it's

 

better 

to use the official examples first, as these are 

the most accurate representations of an LNAT exam. 

Practicing your timing is also crucial, as you have time limits for both sections that need to be stuck to. 

 

Read:

 Though you may be reading a lot for y

o

ur studies, 

reading more in your spare time will 

improve

 your 

knowledge

 of current events and vocabulary, help with the practice of picking out information from long 

passages of text

, and display examples of how an author can write 

persuasively

 to influence your 

thoughts

 and opinions. 

Broadsheet

 

newspapers 

covering

 a wide range 

of news 

a good place to start, as some articles will be similar to the passages provided in Section A, and 

will display the formation of arguments for or against a topic in a manner that 

you should aim to write in Section B. The LNAT website has a long list of such papers, including 

The 

Guardian

 and 

The Times

. 

Alternatively, reading a non-fiction book on a topic you are interested in may also be useful

,

 as you can begin to search for important information within

 the text

 – beneficial for the focused 

multiple-choice

 section and the need for 

precision when writing your essay. 

 

Resources: 

The 

LNAT website is the most accurate source of information on both booking and preparing for your test, with a free guide 

accessible

 online that breaks down the test and gives tips for each stage. It is

 not necessary for you to pay for an LNAT tutor, as the 

information

 they provide may not be fully creditable, and the best wa

y

 

t

o prepare is by 

practicing

 – after all, you will be the one sitting the test, not your tutor. 

Similarly, revision guides for the LNAT 

(which can be expensive) usually don't offer any information that cannot already be 

accessed

 online. 

If you are to purchase a book, 'Letters to a Law Student' by McBride is recommended

, as this not only 

contains

 advice on the LNAT (for example, how to best structure your essay), but will also be beneficial in other areas of 

your

 university application. 

For those who prefer to 

watch

 rather than read, 

many

 YouTubers have documented their LNAT 

experience

 and given their own advice, which is also helpful in gaining in

sight into the test from a fellow future lawyer. 

 
The Morning of the Test
 This is the day that all your preparation (which was hopefully started well in advance) has been building to. The best advice anyone can give here is to stay calm and keep your head clear and focused – this will allow you to perform best under pressure. Of course, you should begin your morning preparation the night before with a good night's sleep, followed by a substantial breakfast that will slowly release energy throughout this lengthy exam. In addition, there are a few things to remember in order to make sure the day of the test goes a smooth as possible:  
You must arrive early – 15 minu

tes

 is best, as you need to check 

i

n at the test 

center

 reception 

and have time to store your 

belongings

 away before entering the test room. 

Familiarizing

 

yourself with the test 

center

 

location and

 knowing how long it will take you to travel there

,

 will 

prevent any 

panic or 

rushing 

in the time before your test. 

You cannot take anything into the exam – 

as 

well as 

phones

 and notes, many 

centers

 do not allow water bottles or plain 

paper

. You are

, 

however

, given a whiteboard and pen. 

You need to bring your booking confirmation and ID – The former is a print-out of your email from the L

NAT exam board, and the latter must be a piece of photographic identification

 displaying your name and date of birth, matching the details on your LNAT account. The permitted list of

 ID includes a current signed passport, a current signed photocard driving license and a current identity card. 

 
The 
R
esult
 The two sections of the test are reviewed in different ways: For the multiple-choice questions, an LNAT computer system checks your answers and you are given an overall mark out of 42 – this is your LNAT score. For the essay, it is the universities that you acknowledged in your application that read your arguments and judge your ability to write persuasively – there is no set mark for Section B.  
 It must be remembered that this result, though important, is looked at in addition to the other information you submitted to universities, and so a potential university offer is not dependent on the LNAT score. There is no 'Pass' or 'Fail' mark. For those that took the test before October, universities can see your result at the end of October, and for those that took it on a later date, a university may access your score within 24hours of your test. Results will be emailed to you directly from the LNAT exam board, those that were tested before January will find out what they got in February, and those that took the test later will find out in August.  
How much weight do universities give to your score? Unfortunately, this question has no 

definitive 

answer. 

The number you achieve out of 42

 

will

be

measured 

according

 

to

 the standard of a specific university, a

nd a

ll 

admissions offices 

have different criteria

.

 

Moreover,

 you will be considered 

in isolation, but compared to

 those who also applie

d

 to the same course. Some universities may place more importance in the LNAT result, whereas other ma

y turn to the score as a final way to 

distinguish

 between two applicants with otherwise similar 

academic

 profiles. 

 
How is the essay considered? 

The main purpose of the LNAT essay is to show universities how you construct an argument and persuade the reader. Displaying 

strength

 in this area at the early LNAT stage will 

help to convince 

admissions

 offices that you are a good fit for a law degree course. 

Alternatively

, your essay topic may be discussed at an admissions interview, or as a further

 way to 

distinguish

 applicants that scored similarly in Section A. 

It is also possible that a high-quality essay would compensate for a lower 

multiple-choice

 mark. 
What is the 'average' LNAT score? As university applicants will vary in ability year-by-year, the average recorded score for recent 

LNAT cohorts has fluctuated – though it is now more common to 

receive

 a score over 20 than in previous years. 

Some universities do have a specific score that, if 

achieved

, would place an applicant in a better position than others. For many of the high-ranking universities that require the LNAT as part of their admissio

ns process, a 

score

 of 25 or above is often preferred. 

 
 As with any stage in a student lawyer's journey, the amount of effort you put in will be reflected in the result you achieve. By following the prescribed advice, practicing, and following your personal initiative, you will be able to both tackle and exceed in the LNAT. Please remember, however, that this is just one piece if your university application, and a low score won't necessarily ruin your chances of admission. Moreover, many universities with amazing reputations and teaching facilities don't require the LNAT to study their law course. No matter what path you choose on your legal journey, the TSL team will be here to offer a helping hand and, of course, wish you good luck! 
Article by Eliza Liddicott. Eliza is one of our TSL Tutors, a collection of the best private law tutors in the country. Check out her profile on the TSL Tutors page.