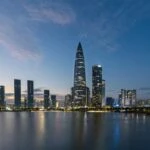 Rachel Agoli-Agbo's Journey to the World of Law: Starting at Age 15
October 31, 2023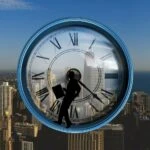 The Four-Day Work Week: A New Era of Productivity or a Risky Experiment?
November 2, 2023
In this article, Hana Ingram conducts an engaging interview with Favour Olatunde, exploring her remarkable journey in the legal profession.
Hi Favour! Could you please start by giving a brief background of your legal studies and work experience up until now?
Hi Hana! So far, I have completed an LLB at The University of Manchester, where I graduated in 2021. I then completed the LPC MSc at The University of Law, Moorgate in August 2022. I have a year's worth of experience in paralegal roles, and I have also undertaken part-time work in customer service positions.
Did you face any challenges while taking part in Clyde & Co's Winter Vacation Scheme and how did you try to stand out as a potential candidate for the firm's Training Contract?
The challenges I faced were knowing how to use and showcase my strengths to stand out. Going into the vacation scheme, I had certain goals that I wanted to achieve from the experience; namely to network with as many employees as possible, gain insight into the firm to see if I could see myself practicing there and to enjoy the overall experience. Ultimately, I was very focused on seeing if I was a good fit for the firm and seeing if I enjoyed my time there. During the scheme, I was able to schedule in coffee talks with lawyers and trainees across different departments which gave me the in-depth and personalized insight I was looking for. I ended up really enjoying the experience and felt confident that I could fit in with the firm and its work culture. I am a firm believer that when you focus more on yourself, your passion for the industry shows, and others, including your potential employers, will be able to see that.
I think another way that I stood out was during my Clyde & Co Training Contract interview. I did a lot of research into the firm's strategy and how they operate as a business beforehand and highlighted my knowledge of this during the interview. I also reiterated my strengths and used examples of where I demonstrated them during the vacation scheme. Knowing yourself and the firm and having examples to back it up really goes a long way!
Did you apply to many vacation schemes before getting accepted into Clyde & Co's, and, if so, what aspects of your background and past employment did you highlight in these applications?
Overall, I applied to 10 firms, the majority of which were American, and I secured two vacation schemes: at Milbank and Clyde & Co. In my applications, I highlighted my non-legal work and volunteering as those were the experiences I had at the time. Focusing on these experiences and using the STARR (Situation, Task, Action, Result, Reflection) format is a useful technique to illustrate the positive impact you have had on a situation. I used Reflection in all my examples, as it gives the further detail the interviewee seeks and makes you stand out, as not everyone mentions that. Reflection is important because throughout your TC, and even upon qualification, you will always need to reflect on your work, the good and the bad, what you have learnt from an experience and what you could do better next time.
What steps did you take to prepare before beginning your Training Contract with Clyde & Co?
I focused on mind, body, and spirit. I continued to challenge my mental intellect by working in paralegal roles, as I wanted to consistently increase my familiarity with the legal industry before starting my training. I focused on physical aspects by exercising more because I believe it is important to be in the best physical condition as it helps build both mental and physical resilience. Lastly, I was conscious to show gratitude along the way, praying, and building my spiritual journey in the Christian faith. Overall, I was able to develop a routine based on these three aspects, so that when I started my Training Contract, I had a routine I could stick to and follow even during busy periods. I also just enjoyed life and went travelling too which was fun!
Can you tell me about your role as Vice President of The Mentors Collective (TMC) – what first drew you to this initiative and what type of support do you provide to mentees?
I have always said that I would give back to the community once I was given a Training Contract, as good mentorship was something I never got throughout my own TC application journey. So as soon as I accepted my training offer with Clyde & Co, I immediately sought out avenues to provide support and guidance to other aspiring solicitors. I came across Omar Negm's post on LinkedIn seeking mentors for a program he had recently set up, called The Mentors Collective (TMC). I joined TMC as a Mentor in December 2022 and I signed up to lead the Mentors Relations Department in January 2023 before helping to launch the program officially in June 2023.
One of the aspects that drew me to this initiative was its unique structure. Instead of allocating mentees to mentors, mentees are able to book sessions with mentors based on availability. This provided me with a lot of flexibility and seemed impactful as I it meant I could help more than one mentee depending on the need.
We provide mentees with support on all aspects of the TC cycle – applications, interviews and assessment centers by utilizing one-to-one mentor/mentee sessions, weekly workshops and resources. These are popular at TMC, and mentees continue to find these services beneficial!
You previously worked as a Paralegal at four very reputable firms (Hausfeld, Hogan Lovells, Mayer Brown and Linklaters) – what skills did you develop through this work and how have they translated to your work as a trainee during your Training Contract?
Throughout each experience, I had the opportunity to assist on a wide range of contentious work ranging from anti-trust to construction. This gave me insight into different market practices that I would not have otherwise been exposed to. The diversity of work was challenging at times, but I thoroughly enjoyed the matters I worked on. I really recommend working in a paralegal role before starting your Training Contract, as these roles helped me build transferable skills and legal knowledge that I continue to use now as a trainee.
As a Black woman, who has already accumulated a number of different experiences in both academic and professional legal environments, how would you assess the Diversity, Equity & Inclusion efforts within the legal profession?
The efforts being made in the legal profession are good but not good enough. There is still a long way to go before diversity and inclusion is achieved in race, ethnicity, social class, and gender. I think there is more progress made towards the gender front, however, race and ethnicity are where firms seem to still struggle on.
This is another reason why I was drawn to TMC and why I helped launch this initiative, to bridge the gap for all. Not only do the statistics say that there are fewer people from working class, ethnic minorities and state school backgrounds within the legal profession but there is also a resources gap, as individuals from these backgrounds tend to have limited or no access to resources that would help them succeed in becoming a solicitor. We believe that TMC will make a positive impact in the legal profession. From our last cohort, 80% of mentees reached the assessment center stage, with over 50% securing a vacation scheme or legal internship and 28% of mentees securing a training contract. We aspire to continue to bridge the gap by mentoring and supporting aspiring solicitors from all backgrounds, to help level the playing field in the legal industry.