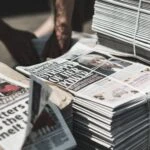 National Security Act 2023
October 31, 2023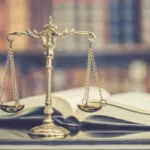 Favour Olatunde: A Legal Journey Fueled by Passion, Diversity, and Mentorship
October 31, 2023
In this article, Elfie Farrant interviews Rachel Agoli-Agbo, an 18-year-old LLM student who began her undergraduate degree aged 15, on her journey so far.
Describe your journey into law and your decision to undertake a law degree:
My journey into law was profoundly shaped by my internships at Laven Partners and 4 New Square Chambers back in 2018. These experiences were the first time I was ever exposed to the legal world and they helped me understand the distinct roles of barristers and corporate legal professionals.
During my time at 4 New Square Chambers, I had the privilege of shadowing a barrister, gaining insights into case management, and witnessing the complexities of courtroom advocacy. This experience illuminated the world of litigation and advocacy, sparking my initial interest in the legal profession. However, it was my internship at Laven Partners, a financial compliance specialist firm, that truly solidified my passion for corporate law. While at Laven Partners, I had the opportunity to work closely with legal professionals who navigated the intricate landscape of corporate regulations. This exposure highlighted the dynamic nature of corporate law, where legal expertise plays a pivotal role in facilitating business transactions, ensuring compliance, and mitigating risks.
Witnessing the clear differences between the work of a barrister and corporate legal professionals was the real start of my journey into law. It became evident to me that my interest strongly lies in the corporate legal field. This realisation inspired me to pursue a Business Law degree, and I am now furthering my knowledge with a Master's in Corporate Law at UCL.
What was your experience with accelerated schooling and starting university at 15?
Accelerated schooling was both a challenge and a privilege. It demanded exceptional time management and adaptability skills, as I was navigating university life while still a teenager.
However, it also provided me with a unique perspective and the opportunity to excel academically. It taught me the importance of self-discipline and a strong work ethic, qualities that have been invaluable throughout my academic and professional journey.
I often had to prove myself in a learning environment where my peers were older and more experienced. While it wasn't always easy, I believe that these challenges and experiences have contributed to shaping me into a more resilient and adaptable individual, qualities that I carry with me as I pursue my academic and professional goals.
Completing a degree by the age of 18 is an amazing accomplishment. What was the biggest challenge you faced completing your degree at an earlier stage than other people?
One of the biggest challenges I faced was striking a balance between academic rigor and personal growth. While completing my degree at an earlier stage, I had to ensure that I was not missing out on the broader university experience, including extracurricular activities and networking opportunities. Additionally, managing high academic expectations and workload at a younger age required a strong support system and effective time management strategies.
I recognize the significance of blending in well with my older peers. Rather than emphasising my age, I focused on demonstrating maturity in my interactions and maintaining a strong commitment to my studies. This allowed me to build positive relationships both with my fellow students and professors.
Moreover, studying law, as we all know, can be quite demanding. It's a field that requires intense focus and dedication. The study of law is known for its challenges, and it's essential to strike a balance between rigorous academic pursuits and self-care. I learned that taking breaks and seeking support when needed were essential aspects of maintaining a healthy and sustainable approach to studying law.
In this context, my journey served as a reminder of the significance of resilience, adaptability, and self-care in the pursuit of academic and career goals.
How did you reach the decision to aspire to become a solicitor, and do you know what type of solicitor you would like to be?
My decision to become a solicitor evolved through a combination of academic experiences and internships.
During my time in law school, I developed a keen interest in corporate and business-related law. This led me to pursue a Master's program in Corporate Law at UCL. While I'm still exploring the different facets of the legal profession, I am particularly interested in corporate law.
What particularly attracts me to corporate law is its dynamic nature and the opportunity to work closely with businesses to navigate complex legal frameworks, facilitate mergers and acquisitions, and ensure compliance with regulatory requirements.
And to add to that, I am extremely drawn to the fast-paced environment of big city law firms like Clifford Chance or Latham & Watkins. These firms typically handle high-stakes transactions and provide an excellent platform for career growth and exposure to a wide range of clients and industries. My aspiration is to work in a big city law firm, specializing in corporate law, where I can contribute to the success of businesses and be at the forefront of legal innovation and excellence.
You are beginning an LLM Corporate Law at UCL. What do you hope to achieve this year?
In my LLM Corporate Law program at UCL, my primary goal is to deepen my understanding of corporate law and gain expertise in areas such as cross-border mergers and acquisitions, international finance, and corporate governance. I hope to excel academically and actively engage in discussions with my peers and professors.
What makes this experience even more exciting is UCL's reputation for academic excellence. I plan to make the most of the top-notch faculty and resources available. Additionally, I'm looking forward to attending exclusive firm-sponsored events. These events are fantastic opportunities to directly discover firms and speak to professionals who can offer valuable insights and guidance.
I also recognize the importance of networking, especially in a global financial hub like London. I plan to actively engage in networking events, workshops, and seminars to expand my professional network and gain insights from experts in the field.
Ultimately, I hope that my experience at UCL will not only enhance my academic proficiency but also pave the way for a successful career in corporate law.
What did you learn through training as a Student Legal Advisor, and what advice would you give to students who wish to volunteer as legal advisors?
My experience as a Student Legal Advisor was invaluable. It allowed me to apply legal knowledge in real-world situations and develop crucial skills such as client communication, legal research, and case management.
My advice to students interested in volunteering as legal advisors is to actively seek out opportunities like legal clinics or internships. One important lesson I learned is the significance of tailoring advice to the specific needs of clients. It's critical to ensure that each piece of advice is specifically tailored to the issue the client has. This means making sure that any law you mention is relevant to their case.
These experiences not only enhance your legal skills but also provide a sense of fulfilment. And an important thing to note is that it is also essential to approach each case with empathy, diligence, and a commitment to providing the best possible assistance to the people you're helping.