How Can A Slip And Fall Lawyer Help You?
September 24, 2023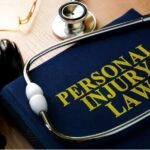 The Role of Discovery in Personal Injury: What You Need to Know
September 24, 2023
Squatting, the act of residing in a property without the owner's permission, can quickly become a property owner's worst nightmare. It disrupts your plans for the property and can lead to damage and significant legal headaches. 
One common question that often plagues property owners is, "Can you sell a house with squatters?" In this comprehensive guide, we will explore the legal methods to remove squatters from your property and delve into the intricacies of selling a property occupied by squatters.
Understanding and navigating the complexities of squatters' rights is vital in this scenario. These rights can vary significantly from one jurisdiction to another, profoundly impacting your ability to regain control of your property.
As property rights clash with the often ambiguous rights of squatters, knowing your legal options becomes paramount. In this article, we will demystify the process, offering insights and practical advice to safeguard your property and answer the pressing question: Can you sell a house with squatters?
Understanding Squatters' Rights
Before diving into the legal methods, it's essential to understand a bit about squatters' rights. These rights vary from place to place and can significantly impact your ability to remove squatters from your property. Generally, squatters gain certain legal rights over time, which can make eviction more complex.
Here are some key points to know about squatters' rights:
Adverse Possession:

In some jurisdictions, squatters may eventually gain legal property ownership if they occupy it for a specified period, typically several years, and meet specific criteria.

Tenancy Rights:

Squatters may claim tenancy rights if they can demonstrate that they have been paying utilities, property taxes, or maintenance costs for a prolonged period.

Trespassing Laws:

While squatters have some rights, they are still trespassing on your property, and you have the legal right to remove them. However, the process can be challenging.
Legal Methods to Remove Squatters
Contact Law Enforcement
If you discover squatters on your property, your first step should be to contact local law enforcement. Squatting is illegal in most jurisdictions, and the police can help assess the situation. They may warn the squatters or begin the eviction process if necessary.
Serve an Eviction Notice
To legally evict squatters, you must typically serve them with an eviction notice. The specific requirements and timeframes for eviction notices vary by location, so consult your local laws or an attorney for guidance. An eviction notice typically includes the following:
Your contact information

The squatters' names (if known)

The reason for eviction

A deadline for them to vacate the property
File an Unlawful Detainer Lawsuit
If squatters do not leave after receiving an eviction notice, you may need to file an unlawful detainer lawsuit. This legal action is designed to unlawfully remove individuals who remain on your property. If successful, the court will review your case and issue an eviction order.
Hire an Attorney
Navigating the legal complexities of removing squatters can be challenging. It's advisable to consult with an attorney who specializes in real estate law. They can guide you through the process, ensure you follow all legal procedures, and represent your interests in court if necessary.
Consider Mediation
Mediation can sometimes be a more amicable and cost-effective way to resolve the issue. A neutral third party can help negotiate an agreement between you and the squatters, which may involve compensation for their relocation.
Secure Your Property
While legal proceedings are ongoing, securing your property is crucial to prevent further damage and unauthorized entry. Change locks, board up windows, and consider installing security cameras to monitor the situation.
Can You Sell a House with Squatters?
To answer the question can you sell a house with squatters is yes. Selling a house with squatters is undoubtedly more challenging but not impossible. Here are some steps to consider if you find yourself in this situation:
Disclose the Presence of Squatters
Transparency is essential when selling a property with squatters. You must disclose the situation to potential buyers upfront. Failure to do so can lead to legal issues and potential lawsuits.
Work with Experienced Real Estate Professionals
Enlist the help of experienced real estate professionals who are well-versed in dealing with such situations. They can advise you on the best strategies for selling the property and may have contacts who specialize in purchasing properties with squatters.
Offer Incentives to Squatters
In some cases, offering financial incentives to squatters to vacate the property voluntarily can be a practical solution. Consult with your attorney to ensure any agreements are legally binding.
Explore Legal Options
If all else fails, you may need to pursue legal avenues to remove the squatters before selling the property. As previously discussed, this could involve obtaining an eviction order through the courts.
Price the Property Accordingly
Be prepared to adjust the asking price to account for the presence of squatters and the associated risks. Buyers may be hesitant to purchase a property with squatters, so pricing it competitively can attract more interest.
Conclusion
Dealing with squatters on your property can be stressful and complex, but knowing your rights and the legal methods available to protect your investment is essential. While selling a house with squatters is challenging, it's not impossible with the right approach and guidance.
Remember that the laws surrounding squatters' rights and property disputes can vary significantly by location, so always consult with a local attorney or legal expert to ensure you navigate the process correctly. With the appropriate legal support and diligence, you can protect your property and, if necessary, sell it, even when occupied by squatters.