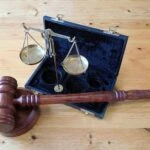 Navigating DUI Charges in Carrollton, GA: Why You Need a Skilled Attorney
September 24, 2023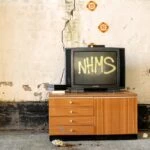 Protecting Your Property: Legal Methods to Remove Squatters
September 24, 2023
Getting injured in somebody else's property can be frustrating, especially if you know that it could have been prevented, if only people paid more attention or ensured the safety of others. Each year, more than one million people go to the emergency room for a slip and fall accident in the US.
According to Orange County Car Accident Lawyer & Law Firm Easton & Easton, a slip and fall lawyer plays a pivotal role in aiding individuals who have sustained injuries on someone else's property due to hazardous conditions. 
Slip and fall attorneys possess a deep understanding of premises liability laws and the complexities surrounding such cases. They can meticulously assess the circumstances of your accident, gathering vital evidence like photographs, surveillance footage, and witness statements, to establish liability. 
By choosing to hire a competent lawyer as your closest ally, you can secure a fair settlement that covers medical expenses, rehabilitation costs, lost wages, and potential pain and suffering.
Let's take a look at the role of a slip and fall lawyer in your case:
Understanding Personal Injury Law
Understanding personal injury law is essential for anyone navigating the aftermath of an accident or injury caused by another party's negligence. Personal injury law encompasses a range of legal principles aimed at providing compensation to individuals harmed physically, emotionally, or financially due to someone else's actions. 
This area of law covers a diverse array of cases, including car accidents, slip and falls, medical malpractice, and product liability. Key concepts include determining liability, assessing damages, and establishing negligence or breach of duty. 
Assessing the Strength of Your Case
Assessing the strength of your case involves a comprehensive evaluation of the evidence, legal precedents, and potential outcomes to determine the viability of pursuing legal action. 
Factors such as the extent of negligence, available documentation, witness testimonies, and the severity of damages are examined to gauge the likelihood of success. 
A skilled attorney will analyze these elements, considering their impact on liability and the potential compensation you might receive. This assessment not only guides your legal strategy but also provides a realistic understanding of your case's strengths and weaknesses, allowing you to make informed decisions about proceeding with legal action or pursuing alternative resolutions.
Gathering Evidence for Your Claim
Gathering evidence for your claim is a critical process that involves collecting relevant information to establish the merits of your case. This evidence can include photographs of the accident scene, medical records detailing your injuries, surveillance footage, witness statements, and any documentation demonstrating the responsible party's negligence. 
Skillfully collected evidence strengthens your position when negotiating with insurers or presenting your case in court. A comprehensive array of evidence not only supports the validity of your claim but also enhances your chances of achieving a favorable outcome by providing a clear and substantiated account of the events leading to your injury.
Negotiating with Insurance Companies
Negotiating with insurance companies is a nuanced process where your chosen attorney utilizes their legal expertise to secure a fair settlement on your behalf. Insurance adjusters are focused on minimizing payouts, which makes skilled negotiation crucial. 
Your attorney will communicate and correspond with the insurer, presenting the evidence, documentation, and legal arguments that establish your case's strength and the extent of your damages. 
They'll navigate the complexities of insurance policies and leverage their understanding of personal injury law to counter any attempts to undervalue your claim. Effective negotiation aims to reach a resolution that adequately compensates you for medical expenses, lost wages, pain and suffering, and other relevant damages, all while sparing you from the stress of dealing directly with the insurance company's tactics.
Determining Liability in Slip and Fall Cases
Determining liability in slip and fall cases involves a meticulous examination of various factors to establish the responsibility of the property owner or occupier for the accident. 
The process considers elements such as the property owner's duty of care to maintain safe premises, the injured party's duty to exercise reasonable caution, the presence of hazardous conditions, and whether the property owner was aware of, or should have been aware of, these conditions. 
Crucial evidence includes photographs, maintenance records, witness statements, and any previous incidents indicating a history of negligence. 
Skilled attorneys adept in premises liability law use this evidence to construct a compelling argument that showcases the property owner's failure to fulfill their duty and establishes their liability for the resulting injuries, contributing to the successful pursuit of compensation for the injured party. 
Calculating Damages and Compensation
Calculating damages and compensation in a legal case involves a comprehensive assessment of the various losses incurred by the injured party due to the accident or incident. 
These damages can encompass economic damages like medical expenses, rehabilitation costs, property damage, and lost wages, which have a quantifiable monetary value. 
Non-economic damages, such as pain and suffering, emotional distress, and loss of enjoyment of life, are more subjective and may require expert testimony or legal precedent to determine their worth.
A skilled attorney proficient in personal injury law leverages their experience to accurately evaluate the average slip and fall settlement amount you can get, and ensure that the compensation sought is comprehensive and fair, and effectively represents the extent of the harm suffered by the injured party.
Representing You in Court
When representing you in court, an attorney steps into a vital role as your advocate and legal strategist. Drawing upon their in-depth knowledge of the law, they craft a compelling case built on evidence, legal precedents, and persuasive arguments to present before a judge and jury. 
Their courtroom expertise enables them to cross-examine witnesses, present your side of the story persuasively, and effectively respond to opposing counsel's arguments. Throughout the trial, they navigate procedural complexities, offer legal guidance, and work relentlessly to secure a favorable outcome. 
By having a seasoned attorney represent you in court, you benefit from their ability to eloquently articulate your position, increasing your chances of achieving the desired verdict and just compensation for your injuries and losses.
Exploring Settlement Options
Exploring settlement options involves a strategic approach to resolving a legal dispute without going through a full trial. Attorneys skilled in negotiation and mediation work alongside you to engage with the opposing party or their representatives, aiming to reach a mutually acceptable agreement.
 During this process, both the strengths and potential risks of your case are carefully considered to determine a fair settlement amount. By pursuing settlement, you can potentially save time, expenses, and the emotional toll of a trial while retaining more control over the outcome. 
Experienced attorneys adept at finding common ground facilitate these discussions, ensuring your best interests are represented and helping you make informed decisions that align with your goals and the merits of your case.
Ensuring Timely Filing of Legal Documents
Ensuring the timely filing of legal documents is a critical aspect of any legal case, as adherence to deadlines is essential for maintaining the integrity and progression of your claim. 
Skilled attorneys meticulously manage the preparation, review, and submission of necessary documents, including complaints, motions, responses, and appeals. Missing deadlines can lead to detrimental consequences, such as case dismissal or the waiver of certain rights. 
A proficient attorney's attention to detail and knowledge of procedural requirements guarantees that your case remains on track, preserving your legal rights and optimizing the chances of a successful resolution.
Providing Support and Guidance throughout the Legal Process
Providing unwavering support and guidance throughout the legal process is a cornerstone of an attorney's role. An experienced lawyer not only possesses the legal expertise to navigate complex proceedings but also acts as a reliable source of information and reassurance. 
They assist in clarifying legal intricacies, helping you make informed decisions at every juncture. From initial consultations to court appearances or settlement negotiations, their constant presence ensures you understand the developments in your case, anticipate potential challenges, and take confident steps forward. 
By having a dedicated advocate by your side, you gain the peace of mind that comes from knowing your interests are protected and that you're equipped to face the legal journey with clarity and confidence.
Conclusion
A slip and fall lawyer provides invaluable expertise and assistance to individuals navigating the complexities of personal injury cases. With their knowledge, experience, and commitment to your well-being, a slip and fall lawyer plays a pivotal role in achieving justice and fair compensation for those who have suffered injuries due to the negligence of others.