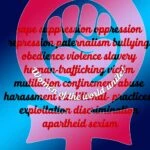 Review of the Life at the Employed Bar
May 9, 2023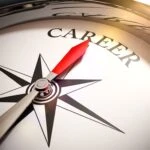 5 of the Best Jobs for Law School Students in 2023
May 11, 2023
In recent years, environmental issues have gained increasing prominence as climate change, pollution, and habitat destruction pose urgent challenges to our planet. As a result, the field of environmental law has experienced significant growth, with more lawyers specializing in this area of practice. If you're considering a career in law and are passionate about environmental issues, pursuing a career in environmental law might be an ideal choice. This blog post will explore the many factors that make environmental law a rewarding and fulfilling career path, including job prospects, the importance of the field, and the impact of renewable energy on the legal landscape.
The Impact of Renewable Energy on Environmental Law
The renewable energy sector has seen rapid growth in recent years, as technological advancements and policy support have driven down the Levelized Cost of Energy (LCOE) for wind, solar, and other clean energy sources. This has led to a boom in renewable energy projects worldwide, which in turn has created a demand for legal expertise in this area. Environmental lawyers have a crucial role to play in navigating the complex regulatory frameworks surrounding renewable energy projects, from negotiating contracts to ensuring compliance with environmental regulations.
Job Prospects and Opportunities
The demand for environmental lawyers has been steadily increasing as environmental issues become more pressing and complex. Both private and public sectors are actively seeking legal professionals with expertise in environmental law. Job opportunities can be found in a variety of settings, including law firms, corporations, government agencies, and non-governmental organizations (NGOs).
In the private sector, environmental lawyers can work for law firms that specialize in environmental issues or for companies with a strong focus on sustainability. They may advise clients on compliance with environmental regulations, represent them in litigation, or help develop corporate policies and strategies for environmental management.
In the public sector, environmental lawyers can work for government agencies at the local, state, or federal level. They may be responsible for drafting legislation, enforcing environmental laws, or representing the government in legal disputes. Working for an NGO can also be an option, as these organizations often require legal expertise to advocate for environmental causes or to provide guidance on policy and legal matters.
Making a Difference
One of the most rewarding aspects of a career in environmental law is the opportunity to make a meaningful impact on the world. Environmental lawyers can help shape policies and regulations that protect the environment and promote sustainable development. They can also hold polluters accountable, advocate for the protection of endangered species, and work to ensure that communities have access to clean air and water.
By working in environmental law, you can contribute to addressing some of the most pressing challenges of our time, such as climate change, deforestation, and plastic pollution. This makes the field both professionally and personally fulfilling, as you know that your work can have a lasting positive impact on the planet.
Continuing Education and Specialization
Environmental law is a constantly evolving field, and staying up-to-date with the latest legal developments and trends is essential for success in this career path. This means that environmental lawyers must be committed to continuous learning and professional development. Many lawyers choose to specialize in a particular area of environmental law, such as renewable energy, water law, or wildlife protection. This can help you become an expert in your chosen field and increase your marketability to potential employers.