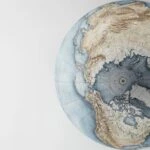 Global Reserve Currency – Where the East meets the West
May 9, 2023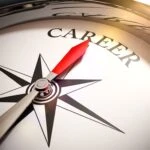 Is Environmental Law a Good Career Path?
May 11, 2023
Article written by Laetitia Ponde NKot
The Barristers' Working Lives report 2021 (BWL21) survey revealed women and black barristers working in a law firm, the Crown Prosecution Service (CPS) or Government Legal Department (GLD) are most likely to relate being persecuted, hassled or tipped off at work, according to the Bar Council.
Areas of practice
Primary areas of practice for the employed Bar are crime (34%), commercial and financial services (14%), and public law (13%).
The bar in figures
There are presently 3,106 lawyers employed, representing 18% of the whole Bar but only 2.6% of Silks (King's Counsel). 86% of employed barristers describe an appreciation of aid and teamwork in their workplace, but 31% tell of for their part enduring bullying, discrimination or harassment at work. 9 percent declared they had noticed, but not suffered it themselves. Greater levels of bullying and harassment were raised by dual-capacity barristers.
Who?
This is most often encountered by women, people from ethnic minorities, and is more widespread among those who are hired in solicitors' firms.
An out of proportion number of barristers in law firms put out they had been bullied or harassed in comparison to their portion of respondents in the survey.
The employed Bar is more diverse than the self-employed Bar with 19% of employed barristers being from an ethnic minority background (compared with 15% of the self-employed Bar) and women constitute 49% (compared with 37% of the self-employed Bar). 
More than a quarter of women have undergone in-person workplace bullying and harassment versus 10.2% of men; and 22.9% of women went through discrimination against 6% of men.
The Crown Prosecution Service
CPS employees comprised 19.2% of survey respondents, but formed 24.3% of those who relayed have bore bullying or harassment at work one of two in person or online, and 23.3% of those who testified they observed bullying or harassment at work.
The Governement Legal Department
The study divulges 15.7% of employed barristers work at the GLD, but they counted for 19.4% of survey respondents who recounted they experienced discrimination online.
Why?
Reply to 'What was the nature of the bullying or discrimination you experienced or witnessed?' Employed barrister respondents said for 59 % to be linked to gender; 9% sexual harassment; 24% to age; 37% to race; 5 % to religion or belief; 14% to class; 9% to disability; 3% to sexual orientation; 11% to pregnancy/maternity; 34% another form of discrimination or bullying; and 35% unsure what it was linked to. 
Who is the wrongdoer?
When questioned on who was responsible for the cited discrimination:
over a quarter (26.3 per cent) stated it was another barrister, contrasted to 51.3 percent for the self-employed Bar

;
19 percent of employed barristers stated it was a manager, contrasted to 10 per

cent (citing chambers/management committee) at the self-employed Bar;
16.1 percent of contrasted to barristers stated a judge as contrasted to 48.6 percent

at the self-employed Bar.
On the black employed' side
The report discloses black employed barristers represent an unreasonable share of those who said they personally experienced discrimination in person at work as well as those who accounted for bullying, harassment and discrimination while working online.
Barristers opinion
In focus groups held for the report, one barrister felt that the employed bar offered greater protection to minorities, nevertheless he had earlier left from a position due to discrimination within the organisation. Another says he experienced bullying in two companies. Two barristers said they experienced discrimination associated with disability and sex.
Conclusion
The report deduced that the impression of the employed bar being a more diverse and inclusive workplace 'can mask some serious issues'. Bullying, harassment and discrimination 'appears to be as much an issue among employed practitioners as it is at the self-employed bar'.
The Bar Council's policy endeavours on confronting bullying and harassment should cover the employed bar, the report advises. 'This includes promotion of the Talk to Spot reporting platform, which enables the Bar Council to track and monitor incidents in order to identify appropriate interventions'. 
The Bar Council should cooperate with the Crown Prosecution Service and Government Legal Department, together with law firms, to advance culture change programmes and actions to stop bullying and harassment.'
A CPS spokesperson explained: 'We have zero tolerance for bullying, harassment, or discrimination, and so are saddened to see these findings. We take supporting our people extremely seriously, and we encourage our staff to seek advice and raise any concerns they have about inappropriate behaviours they see or experience at work'.
The department makes known a core objective of its 2022-25 strategy is building a culture, 'where people feel it is safe to challenge and speak up and focuses on embedding learning and understanding particularly around acceptable behaviours and having kind, constructive conversations'.