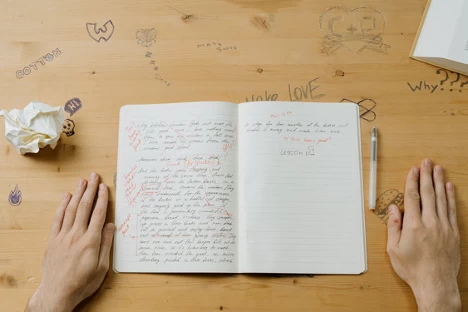 The Art of Solving Legal Problem Questions
April 8, 2023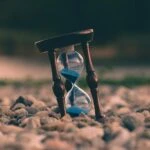 A New Way of Training
April 11, 2023
Disclaimer: This article is written by CHEN Xintong. Any views and opinions expressed in this article are those of the writers and do not necessarily reflect the views or positions of the team editor nor any entities they represent
In late March, the president of Hong Kong Law Society, Chan Chak-Ming, planned a visit to Beijing and communicated social concerns on behalf of Hong Kong citizens towards the Government of China. These social concerns stemmed from the implementation of National Security Law in Hong Kong in recent years. During Chan's visit, he attempted to achieve negotiation with the Government of China, aiming at tempering the anxiety of Hong Kong citizens as well as providing an opportunity for the international community to understand Hong Kong's situation.
Background of National Security Law
National Security Law has acted as a legal tool for the government to strictly oversee Hong Kong citizens, by strangling Hong Kong citizens' legal entitlements such as freedom of expression, freedom of peaceful assembly, and academic freedom.
The 2019 Anti-Extradition Law Amendment Bill Movement, which lasted for one and a half years, promoted the enactment of National Security Law. On account of the social disorder that movement led to, the Government of China viewed it as a political threat to its power and thus imposed National Security Law on Hong Kong to quash this civil riot in June 2020. Summarised by professor Chor-Yung Cheung, under National Security Law, four common crimes for convicting citizens are subversion, colluding with foreign force to endanger national security, terrorism, and secession.
While democratic Hong Kong citizens were concerned the National Security Law would undermine their cherished human rights stipulated by Basic Law, both the Hong Kong government and the Government of China claimed that the implementation of this law will maintain the stability of Hong Kong without sacrificing citizens' pre-existing rights.
Legal provisions related to academic freedom in Hong Kong
In Hong Kong, academic freedom has been enshrined in Basic Law, nominally protecting academia from being politically censored under the Chinese Communist Party.
Pursuant to article 34 of Basic Law, Hong Kong residents are entitled to freely engage in academic research, literacy, artistic creation, and other cultural activities. Additionally, article 137 emphasizes that educational institutions are granted freedom to conduct their teaching activities. To further relieve citizens' concerns, the spokesperson of Education Bureau restated the high value of academic freedom and promised not to intervene in any academic activities in the name of National Security Law.
Academic freedom can thus be separated into two categories in Hong Kong — individuals, and educational institutions. This is in accordance with the view of Professor Gerlese S A kerlind and Carole Kayrooz. For the former category, academic freedom is related to individuals' rights to exercise professional judgement without fear of retribution while for the latter category, academic freedom can be equal to self-governing without being intervened by an external force.
Can legal provisions substantially protect academic freedom?
As to the question of whether Basic Law substantially guarantees academic freedom in Hong Kong, the answer of more than half of citizens might disappoint us. Nearly 60 per cent of interviewees regard National Security Law as a barricade to academic freedom while 45 per cent of them say that even local educational institutions kneel down to this forcible law.
National Security Law has an adverse effect on students' choices about their majors. The number of students registering in journalism has been sinking since the enactment of this law. One interviewee, a student from the University of Hong Kong, told VOA that National Security Law created uncertainty for their journalism classes because both students and teachers feared the censorship of this law and thus equivocal statements were adopted. They do not know the precise line between what they are allowed to do and what they are forbidden to do.
Professors' attitudes towards National Security Law are subtly linked to their academic prospects. Professors are less likely to get financial support from the local government, if they do not express enough support for so-called patriotism. For example, at HKUST, applications for financial support by faculty members will be more likely to fail if these staff members lack loyalty or have conducted sensitive research at one time. Facing such political pressure imposed by the government, staff members might not dare express their valuable opinions, not to mention persistently pursuing academic freedom in their research field. This is plausible as few professors are willing to compromise their prosperous academic prospects after all. Besides, professors from different universities have expressed their fear of being reported in class. They have to clarify their political standpoint when referring to some social issues in Hong Kong. To their dismay, educational institutions also grudge standing by their sides when their academic freedom encounters threats.
Unfortunately, educational institutions cannot escape from being supervised by National Security Law, putting these institutions into a dilemma between explicitly protecting their staff from unjust tip-offs and tacitly obeying the instructions of National Security Law. One example is that Baptist University requires all students to pass the exam of National Security Law before successfully graduating and receiving certificates. In response to National Security Law, The Chinese University of Hong Kong disbanded its Students' Union in 2021, to avoid students from issuing essays with topics of political appeals, which might annoy National Security Law.
Some politicians, with belief that little evidence shows that academic freedom has been undermined, criticised university students and professors that they might intentionally overact to the imposition of National Security Law. Indeed, nominal protection for academic freedom still exists in the legal world, however, these politicians cannot turn a blind eye to an official report, which is released by Global Public Policy Institute in 2021. The report revealed a decreasing trend in the academic freedom index in Hong Kong, dropping from 0.442 to 0.348 points between 2019 and 2020. According to Hong Kong media activist Oiwan Lam, one of the crucial causes leading to this deterioration was the detention of local scholar Benny Tai in 2020, as mentioned above. Worse still, the latest research conducted by professor Katrin Kinzelbach, likewise displays that the index remains declining in 2022, showing that Hong Kong has been in the "bottom 10-20%" in the field of academic freedom. This can at least be persuasive evidence to the concern of academia, which is not just a negative hypothesis — National Security Law is strangling academic freedom, silencing dissidents by foul means or fair, even sacrificing what Basic Law has prescribed.
Conclusion
Ideally, educational institutions should be temples of knowledge for both students and professors to express, exchange, and absorb academic opinions. Imagine the desperation when these temples are interfered with by propaganda, on account of which academia has no choice but to compromise. Suppression of academic freedom might potentially take a toll on freedom of expression. Though academic freedom and freedom of expression are two different divisions of citizens' rights, they are often interwoven. John K. Wilson has encapsulated the underlying relationship between these two rights in his book Patriotic Correctness: Academic Freedom and Its Enemies. "Efforts to silence faculty and students, can make others around the country more reluctant to speak openly", he points out. And if fewer and fewer citizens are willing to express their political appeal in public, there is more possibility of a country becoming totalitarian.
What will be the future of academic freedom in Hong Kong under the shadow of National Security Law? Can article 34 and article 137 of Basic Law win a victory with National Security Law? Though there is no precise answer now, pessimistically, it might be a hard-won battle with little hope for academia.