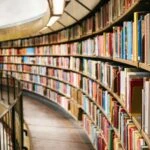 6 Tips to Thrive in Law School
January 17, 2023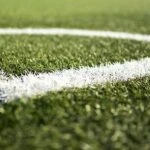 The storms surrounding the World Cup in the desert
January 18, 2023
Article by Isabel Adams
Disclaimer: This article is written by Isabel Adams. Any views and opinions expressed in this article are those of the writers and do not necessarily reflect the views or positions of the team editor nor any entities they represent.
Although Christmas may be over, the 'advent calendar' of strikes persists; with New Year's tidings of discontent, unions continue to express dissatisfaction with wages and working conditions, while Sunak warns of stricter legislation regarding industrial action.
Why are unions striking?
Inflation is soaring to heights unseen in 41 years- even exceeding 11 per cent in October 2022- a legacy of Covid, exponential energy prices and further aggravated by Truss' fantasy economics. TUC policy officer Sian Elliot claims 'workers are experiencing the deepest and longest wage squeeze in 200 years', especially those who work in the public sector, which has endured thirteen years of pay cuts and is desperately understaffed. This, in conjunction with chronic underfunding and stagnant wages, which are not increasing in line with inflation, is causing a work intensification.
How is the government responding?
To match inflation across the whole of the public sector, the Institute for Fiscal Studies suggests a hefty £18 billion would be required, a sum which the government claims is unaffordable and would further fuel inflation; this is argued by the Chancellor of the Exchequer Jeremy Hunt, who warns of 'an inflationary spiral'. Despite this, economists and prominent figures such as Professor Swati Dhingra- a rate setter at the Bank of England- argue that pay increases are far from causing a 'wage-price spiral', instead attributing high inflation to Brexit and the oil crisis.
The government claims it will be guided by the advice of independent pay review bodies, with Business Secretary Grant Shapps stating, 'we're opening our books' to ensure that recommendations are 'transparent'. Despite this, union leaders such as RCN general secretary Pat Cullen, argue that these bodies are 'not independent- the pay review body remit is set by the government', before revealing that the evidence submitted 'year after year' to pay review bodies is 'ignored'. Despite this, Prime Minister Sunak insists that the government is eager to have an 'honest, grown-up conversation about what's affordable', with invitations sent to all union leaders on the 5th of January, with talks set to commence on Monday 9th January.
Tension only increases with recent speeches made by the Prime Minister, presaging imminent anti-strike laws which will enforce minimum service levels in areas of the public sector: this includes rail, health, education, fire, border security and nuclear. These laws would make strikes illegal if unions refuse to provide an agreed level of service, with companies entitled to sue and even fire employees. Further, due to legislation introduced in July 2022, unions can now be charged £1 million by courts for the damages caused by unlawful strikes, a marked increase from the previous £250,000. Not only this, but the law now allows employers to hire agency workers to fill the roles of striking staff, which previously, was a criminal offence. These tightening rules are, unsurprisingly, unpopular amongst unions, who are expected to take legal action against anti-strike laws, which many consider an affront to democracy. In fact, Labour leader Keir Starmer, indicated he would repeal anti-strike legislation if his party wins the next general election.
What is the current law on strikes and how will this change?
Under the Trade Union Act 2016, lawful industrial action is outlined, maintaining that unions must hold a postal ballot; achieve at least 50 per cent turnout; provide employers with two weeks notice; and take action within a six-month period, after which the union will have to re-ballot. This act amended the Trade Union and Labour Relations Act 1992 and was widely opposed and disdained by unions, with Oxford professor of labour law Alan Bogg describing it as authoritarian.
The week commencing Monday 9th January will see the proposal of legislation intended to limit the disruption caused by strikes. However, due to the lengthy process of passing new laws, this will not impact the current strikes, with Business Secretary Grant Shapps stating that, although anti-strike laws will be introduced 'quickly into Parliament… how quickly this travels through will be a matter for Parliament itself'. It is understood that the government are prioritising minimum services level legislation (predicted at 20 per cent of the workforce) as it should be the fastest to push through Parliament due to its inclusion in the 2019 Conservative Party Manifesto: as enforced by the Salisbury Convention, the House of Lords will not block government bills that implement manifesto commitments. Further, excessively severe anti-strike laws would most likely worsen the walkouts, while being described as 'very draconian' by a senior governmental figure. The details of these laws will be discussed during consultations, which will take place imminently.
This change in strike law would not be incongruous in Europe, with both Sunak and Shapps using European nations such as 'France, Germany, Italy and Spain, all of which have some form of minimum safety levels', to defend the imminent proposal of this law in the UK. Further, Shapps highlights how the 'International Labour Organisation, a UN body that the unions themselves sign up to, all say that there is nothing wrong with having minimum safety levels'. Regardless, many union members remain unconvinced, with General Secretary of the RMT Union Mick Lynch claiming that anti-strike laws are 'an attack on human rights and civil liberties', whilst arguing that the countries listed by Shapps do not enforce their anti-strike legislation.
It seems this tense period will persist, with some news outlets dubbing the current storm of strikes the 'winter of discontent', recalling the turbulent period characterising 1978-9. Although both 1979 and 2022 strikes were galvanized by international energy crises, the former operated on a much larger scale, with a surplus of 12 million days lost to industrial action in September 1979 alone. Like Thatcher, it seems Sunak's solution to this spell of frustration is to tighten the noose on unions, which many deem a strangulation of the voices they represent.