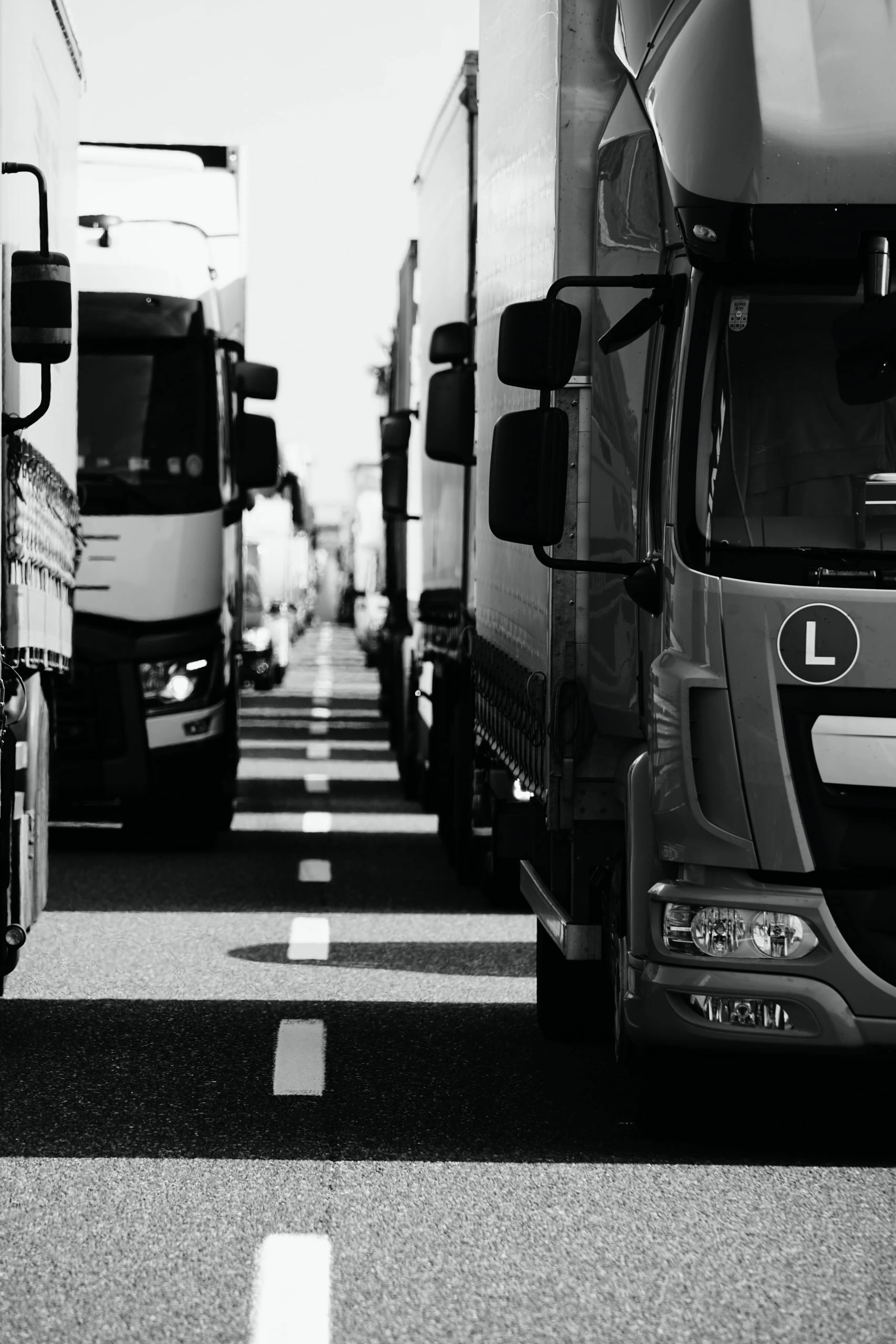 How to Find a Chester County Trucking Accident Lawyer
January 8, 2023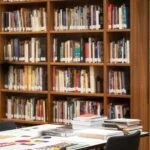 Tips for Final Year Law Students
January 9, 2023
The Aftermath of Brexit: Are Freeports Making A Return For The Better?
What are freeports?
According to the Government, freeports are designed to be national hubs that promote global trade and investment across the UK. The government's primary strategy concerning freeports is to promote regeneration and generate thousands of jobs to develop the local areas. It is a hotspot for innovation.
In a nutshell, freeports are an alternative mode of trading and investing in goods between countries. However, they come with the perk that the usual tax and customs rules may not always apply.
The businesses trading and investing in these freeports enjoy the bliss of tax relief. This is in place to encourage more businesses to open and expand investment into freeports, consequently inflating employment rates.
Thus, freeports create direct advancements to an individual's quality of life and enhance the community's standard through tax investments generated by these jobs.
What has Brexit got to say now?
The UK Government generated the idea of freeports to develop the economy following Brexit. However, there was some speculation by the Office for Budget Responsibility as to whether the jobs generate new economic activity or whether they displace job opportunities from other regions. Similarly, concerns also followed from the UK Trade Policy Observatory. Critics argue that Freeports generate broader economic impacts as they depend heavily on the design, infrastructure, capital and availability of skilled labour within the Freeport.
Despite these concerns, the UK progressed and set up seven freeports following 1984. On the contrary, the introduction of freeports slowly retreated after 2012. Yet, it appears the UK Government wishes to re-introduce them to help attract investment to areas that "need it most", with Boris Johnson stating that this scheme would help with "levelling up" and closing the gap between rich and poor areas.
Holyhead was a site in Wales considered for multiple factors in hopes it would bring long-term prosperity and high-quality jobs. If successful, it could create 13,000 jobs. The location is pivotal for the prosperity of a freeport. Still, the driving factor was that it is located near a port which is the principal link for crossing from north Wales to northern England and Ireland.
This connection is vital for a smooth operating freeport. Freeports are designed to be positioned near a port or an airport as it connects the borders across different regions. Stena Line (a shipping company that works with other companies interested in building factories in Holyhead) agrees with this methodology. They believe the freeport status would simplify the journeys lorries undertake when travelling from Ireland to the EU without passing through the UK.
Since Brexit, the lorries have taken a direct ferry from Ireland to France to avoid travelling through the UK and the burdens of paperwork that follow this journey. Thus, constructing Holyhead would minimise the avoidance of entering the UK as the freeport attracts tariff-free trading.
Potential investments in this freeport are already circulating as it is already attracting businesses such as Rolls Royce and Bechtel, who are interested in making components for small nuclear reactors on its site. The high demand illustrates the importance placed upon freeports for elevating the residents' quality of life surrounding the development region.
A law firm's proposal
A partner at the law firm DWF suggests that the UK may have more flexibility now that it does not necessarily have to follow EU rules. In addition, the tax breaks offered to freeport firms would no longer require prior agreement from the European Commission.
Positives aside, the Brexit trade deal still requires subsidies to be justified; otherwise, they could be challenged in the UK Courts. The government usually subsidises individuals to assist struggling industries and encourage new developments. In addition, it must be kept in mind that the UK is still subject to World Trade Organisation rules which outline that subsidies cannot be introduced for export performance.
A law firm's duty may involve regulating this process from a legal perspective. Firms must advise companies to comply with these regulations and other legislation.
In conclusion, leaving the EU has allowed the UK to exercise its ability to do things differently. The freeport model is a prime example of this. Towns and cities will benefit from the international trade generated by these freeports, thereby increasing development across deprived areas of the UK.
Article written by Shruti Viththiananthan
THE BUILDING SAFETY ACT 2022 – REMEDIATION ORDERS AND REMEDIATION CONTRIBUTION ORDERS
The initial provisions of the Building Safety Act 2022 (BSA 2022) were enacted on 28 June 2022 after receiving Royal Assent on 28 April 2022.
The BSA 2022 will be enacted in stages, between 12 to 18 months, and its provisions afford leaseholders additional powers and rights in ensuring homes nationwide are continually safe, specifically, fire-safe.
Its provisions are consequential of a government-commissioned report in response to the Grenfell fire. The BSA 2022 came into force following the consultations undertaken by Dame Judith Hackitt and the ensuing 53 recommendations.
The BSA 2022 amends several key building regulations, including the Health and Safety at Work Act etc. 1974, The Landlord and Tenant Act of 1985 and the Defective Premises Act of 1972.
The more uncompromising BSA 2022's primary objective is to reduce fire risk, especially in residential buildings, and alleviate leaseholders of the financial burdens associated with the installation of cladding and any cladding remediation. This burden is shifted to building owners, and failure to adhere to the Act's requirements results in substantial sanctions against the malefactor.
The Orders
The BSA 2022 holds building owners to a higher account, and in further magnifying this accountability, the Act in  December 2022 introduced the s. 123 Remediation Orders (ROs) and s. 124 Remediation Contribution Orders (RCOs).
Both Orders apply to self-contained buildings or parts of a building that are at least five storeys tall and include at least two abodes, so long as there are no BSA 2022 exclusions.
However, ROs can only be made against 'relevant' landlords (a 'relevant' landlord must repair or maintain any relevant defects as required under a lease or through legislative enactments), or in more explicit terms, 'can be made against building owners, as well as management companies with repairing obligations, freeholders, and superior landlords such as headlessees with repairing obligations'.
ROs can be obtained from the Property Chamber of the First-tier Tribunal by persons such as the Secretary of State, a local authority, or a Building Safety Regulator. A county court will enforce the RO if the person against whom an RO is ordered contravenes or attempts to evade the RO.
On the other hand, RCOs can be made against landlords, developers, or 'associated' persons to the entities previously outlined.
RCOs can also be obtained from the Property Chamber of the First-tier Tribunal by interested persons as described for ROs. Nonetheless, these interested persons in this instance would also include a special measures manager (a special measures manager is usually appointed for the management of high-risk buildings) who manages a building over 18 metres tall.
RCOs 'can be made against a building owner, a person who was a landlord on 14 February 2022, the building's developer, (or) any person associated with any of these parties'. Further, an RCO can impel a legal entity to contribute to remediation costs within a specified period.
The impact on building owners, operators, and residents
Generally, both Orders make for an enhanced emphasis on building safety and the holding to account of those who refuse (especially repeatedly) to heed or delay the fulfilment of remediation orders, with the BSA 2022 facilitating the setting up of a new Recovery Strategy Unit, a multi-enforcement agency network designed to hold offenders accountable as exemplified in the case of Grey GR Limited Partnership.
Grey GR are the owners of Vista House, a 15-storey residential building in Stevenage, previously declared unsafe with outstanding fire safety remediation works for over two years, were recently the first building owners subject to the first enforcement action taken owing to the powers granted by the BSA 2022.
In further fortifying the increased accountability, the Secretary of State for Levelling Up, Simon Clarke, stated that 'this legal action should act as a warning to the rest of the industry's outliers – big and small. Step up, follow your peers and make safe the buildings you own or legal action will be taken against you'.
Tenants and residents have been granted additional powers to hold those entities with and in whom they place their safety in good faith and through legislative requirements accountable should, in any event, those entities not perform their obligations.
Impact on the legal sector
It is undoubtful that unfamiliarity with the provisions and stipulations of the Orders would mean many residential building owners and agents will be somewhat blindsided.
Also, the increased accountability heaped on such persons further magnifies the need for legal practitioners, especially solicitors and law firms.
As the BSA 2022 is a relatively new legislation, the onus on law firms and law practitioners to familiarise themselves with the Act's provisions is not to be underestimated in ensuring their existing clients remain abreast of the Act, conform to its requirements, thus reducing the likelihood of legal liabilities, sanctions and eventually, adverse financial consequences.
Law firms may also acquire new clients, that is, building owners and residents, potentially for the reasons mentioned above and for advice and advocacy on navigating legal issues resulting from negligence or perhaps through a disregard and pure abandonment of the Orders.
Either way, law firms and their teams must take great heed of the BSA 2022, its Orders, and its sum applicability, especially given that this Act is to be enacted piecemeal over the next year or so.
Article written by Aqua Koroma