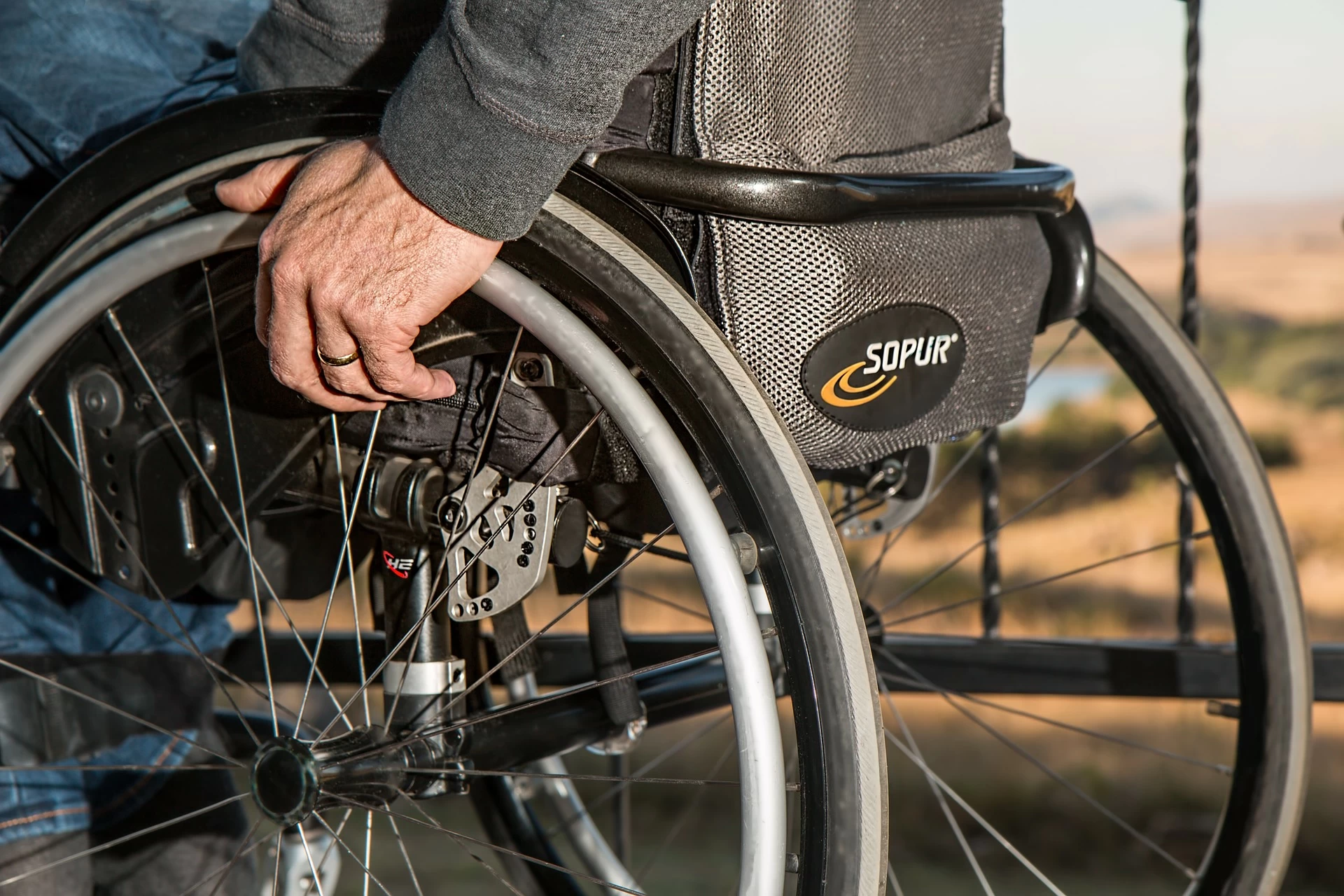 What Areas Do Personal Injury Lawyers Specialize In?
December 30, 2022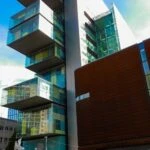 UK Supreme Court Set to Sit in Manchester 2023
December 31, 2022
Article written by Simmi Kaur
It is undeniable that the COVID-19 pandemic has altered the order of the world in several ways, for instance, economically, socially, and legally. According to Solicitors Regulation Authority (SRA), however, the legal sector has remained dominantly stable, but some vital areas of the law have suffered. Living in a world that has the potential to change rapidly and somewhat unexpectedly, the legal sector must constantly stay alert in the face of new challenges. Therefore, it is essential to comprehend how the ongoing epidemic has affected legal services in England and Wales to generate solutions for legal firms that could be helpful in the long run.
Family Law
While the implementation of the lockdown has brought families closer together, it has brought about tremendous pressure for couples who desired to separate or felt the need to end their relationship during the pandemic. Under normal circumstances, couples were able to divorce within six months. However, the time frame under the strained family system has now changed to nine to twelve months, provided that parties do not have a dispute regarding children or monetary issues. The unanticipated ramifications on house prices, pensions, the stock market, and company valuations due to the pandemic are some factors that have further aggravated the financial settlement procedure during a divorce. Some clients may encounter a dilemma about whether they should continue with the divorce proceedings after being aware that their property is worth significantly less during the pandemic. A high level of economic uncertainty has slowed down legal efficiency. Consequentially, family work has become more time-consuming.
One of the more specific issues that have come to light during the pandemic is that according to the Rights of Women, some litigants struggle with attending remote hearings scheduled in the Family Court. Some parties may not be familiar or confident with using technology. Hence, they are more likely to have problems attending the hearing and viewing virtual documents simultaneously or at different times. Moreover, participants could also be having more distractions at home, especially when there is a lack of private space. These difficulties have a profound negative effect on the family justice system when parties are unable to state their case sufficiently and express themselves through a webcam. Under these scenarios, there is a higher probability that court hearings may cause unfairness, which can have enormous implications for the client's life.
A unique challenge co-parents face is that parents engaged in child custody face more unexpected burdens due to the pandemic. Quarantine mandates generally make travelling more difficult. Even though the child custody arrangement is legally binding, complying with child custody becomes a challenge for parents. Newer formats, such as conducting regular video chats during these times, may prove to be more tiring and more demanding for a parent physically and emotionally. Family Law is an area that is more personal and sensitive for parties. There were suggested solutions to resolve the issues, such as conducting remote court hearings for domestic matters and hosting video chats with children away from one of their parents due to COVID-19 measures. Unfortunately, these methods seem ineffective and may even be detrimental to clients. Therefore, the relaxation of COVID-19 standards is likely more welcoming and encouraged in family law services.
Commercial and Corporate Law
During the lockdown, many firms requested a pause in decision-making regarding the majority of business matters, provided little to no instructions around commercial transactions, and there was a decline in new enquiries. Additionally, many commercial issues arose, for instance, the application of force majeure clauses and legal excuses for contractual performance covering impossibility, impracticability, and frustration of purpose.
Specifically, COVID-19 has been a complicating factor for Mergers and Acquisitions (M&A); transactions as parties have to reconsider different types of transactions, such as transactions under analysis or transactions executed and pending closing. Many buyers had to re-evaluate their M&A; transactions by rethinking their negotiation strategies, recourses, and actions. Due to the uncertainty of the pandemic, clauses relating to termination or exit rights led to complex lawsuits. Most buyers took virtual steps to due diligence when face-to-face meetings and office visits were impossible. However, most businesses were unprepared to deal with the increase in cyberattacks and breaches. Extra time had to be spent reviewing and analysing cybersecurity infrastructure and policies to ensure the risk was at bay.
Additionally, parties had to consider whether COVID-19 legitimately affected their M&A agreements or commercial contracts. This depended on assessing and understanding the language used in the clause. The unpredictability of the virus meant that most contractual clauses failed to expressly include a 'pandemic' or similar in the list of named events. Most only used the phrase 'act of god'. Hence, the debate about whether COVID-19 is a force majeure event became important. Recently, in European Professional Club Rugby v RDA Television LLP (2022), the high court held that the COVID-19 pandemic could amount to a force majeure event. A buyer seeking to terminate a contract would need to present that the pandemic caused a long-term negative impact on the seller's business. Similarly, a non-performing party has to prove a causal link between the underlying COVID-19 event and the inability of contractual obligation performance. The decision in European Professional Club Rugby v RDA Television LLP reiterated the importance of defining the circumstances which may give rise to a right to terminate. The impact of COVID-19 is such that it is likely that parties will take longer to draft and review the force majeure clause to ensure that all the essential elements are present.
Employment Law
The disruption caused by COVID-19 has inevitably led to businesses being incapable of operating in their usual ways. The catastrophic impact of this is an increase in the unemployment rate. Certain groups have been more affected than others, for instance, the ethnic minority groups, women, the young, low paid, and disabled workers. Low paid workers are affected, as their jobs cannot be executed under work-from-home policies. Due to gender inequalities, women are also more vulnerable to COVID-19-related economic effects. With reference to the data from Office for National Statistics, the unemployment rate for women (aged between 16 and 64) dropped from 72.6% to 71.8% from October to December 2022.
The government's furlough scheme in the UK provided support for all kinds of employers and employees in 2020 and 2021. Nevertheless, it is unlikely that the economy and businesses will recover enough for all the furloughed workers to return to their jobs. There is no guarantee for employees, especially for less advantaged groups mentioned above. Many companies, such as P&O Ferries, also faced media criticism after making 786 redundancies in March 2022. An increase in redundancy occurs when the employer decides that he/she does not require specific roles to be fulfilled or when the employer simply changes job duties. For a company, redundancy becomes a critical option when there is a lack of sales and additional business expenditure, and the method ensures that the company can at least survive during uncertain times, such as a pandemic. The downside is that this kind of option further decreases the employment rate and creates disadvantages for particular groups which are already vulnerable. For example, redundancy levels for women escalated from 46,000 in January-March 2020 to 143,000 in October-December 2020, an increase of 212%. Additionally, in 2019, 57% of workers in sectors subsequently shut down by the pandemic were women. This is compared to a workforce average of 48%. The Institute for Fiscal Studies also depicted that women were around one-third more likely to be employed in a sector that was closed down by the pandemic than men. The data does not state that men have not been primarily affected during the pandemic. In fact, the employment rate for men also decreased from 80.1% during the period of January-March, 2020 to 78.2% from October to December 2020.
While the pandemic measures have eased at large, there has also been a rise in 'hybrid working'. Under this flexible mode, the staff can opt for working from home and the office. The acceptance of technology helps to create stronger connections between clients and law firms. Hence, hybrid working may become the new normal in the foreseeable future, and the business world may never operate as it did before COVID-19.
The future
The pandemic has brought out significant changes to the legal community. It has led to more awareness among legal professionals and presented the legal world with more challenges and opportunities. By learning about the effects of the pandemic, lawyers can execute industrial changes that would not have been possible before.