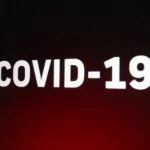 The impact of COVID-19 pandemic on specific legal sectors
December 31, 2022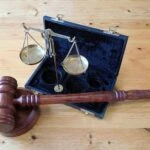 Sentencing powers of magistrates increased
December 31, 2022
Article written by Tammy Ho
The Supreme Court has decided to sit in Manchester in March 2023 to boost the accessibility and transparency of the justice system. This is an unprecedented choice by the Supreme Court since it has never sat outside the capital cities.
The Court would be employing the facilities at the Manchester Civil Justice Centre. This is a recognition of, as well as a test of the capacity and resources of the court in Manchester.
The Manchester court will be hosting hearings for three cases, heard by five Supreme Court justices, including the president Lord Reed. The hearings will be open to the public to attend in person and online. Lord Reed has emphasised the commitment of the Supreme Court to being 'one of the most open and accessible courts in the world'.
The Court's move could reduce the difficulty and costs of travelling to and staying in London for parties from other regions. People in the North-West could actually see the court in operation. This will 'encourage more people to take an interest in justice both locally and nationally', his honour Judge Bird, senior circuit judge at Manchester Civil and Family Justice Centre, hoped.
As the final court of appeal for the United Kingdom, the Supreme Court hears cases of the most profound importance. The decision for the Court to sit in Manchester indicates that London, and other capital cities, is not the only venue for justice to take place. Important hearings that may establish precedents affect people across the country. It is applaudable for the court to step outside its permanent home in London.
With consideration to the facilities and workload of other regional courts, it is to be hoped that the Supreme Court continues to sit in different regions on occasion to continue its commitment to demonstrating open justice.