This type of case refers to an event that resulted in a person's death by a prescription medicine or over-the-counter drugs. Cases like these are usually attributed to the reaction of the patient to the drug that brought about the injury or death. Below are even more reasons how medication might injure or even kill a person.
Reasons For Injuries
There are various reasons why drugs have caused harm to a person; usually, the manufacturer subjects a medication to stringent tests for efficacy and safety before the FDA approves it for the market. However, some defective batches find their way into a patient's bottle, or the issue stems from unclear labels and warnings. It can also be due to improper handling in the pharmacy that caused the injury. 
Who Is Liable?
It can be tricky to prove liability for a drug injury case. Healthcare providers employ different treatment procedures, each with their own slight risk. But it's essential to identify factors that could have made the injury an avoidable mishap. Most of the time, the following entities are held accountable for these cases:
1. Physicians and Nurses
They are usually the first to be blamed when a person is harmed by the drugs that were supposed to treat them. It could be due to a failure to advise the patient of any effect for long-term usage or anything that might have withheld important information from the patient. Additionally, if a medical practitioner fails to check the patient's medical records resulting in a prescription of a drug that placed the patient at risk.2
2. Pharmaceutical Companies
With so many new drugs flooding the market, big pharma is usually blamed for putting their interests above their consumer's safety. There have been multiple instances of big companies taking advantage of the FDA's program to aid the accessibility of breakthrough products and have concealed evidence of the risks their products pose to the public. The protectors from the DG site believe that consumers should be sufficiently informed about their products and their safety concerns. Also, they empower victims of corporate negligence by partnering with lawyers that will represent them in court to get their just compensation.
3. Pharmacists
A typical scenario in which a pharmacist is to blame is when a pharmacist wrongly interprets the doctor's instructions and prescribes a drug that resulted in an injury. Also, as mentioned, negligence in handling the prescription can also be placed on the pharmacist-in-charge. It is their responsibility to ensure the products were not contaminated.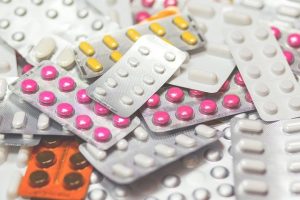 Legal Actions
The first thing that would come to mind is to find an attorney that can help you take your case to court. They will require you to give details of the nature of the injuries and circumstances that warrants compensation from a pharmaceutical company. If you know of any other persons that sustained injuries taking the same drug, a class action lawsuit may be appropriate.
Recovery can include medical expenses, future and current, loss of income, and any economic factors affected by the injury. Also, you will be compensated for non-economic factors like pain, loss of companionship, and suffering. It's important that you don't lose heart in medicine because, despite imperfections, other people from the same field can often help you recover from the injury sustained by an unfortunate event.