After an accident which has resulted in personal injuries, many people are left feeling overwhelmed by the whole situation and vulnerable at the same time. Personal injury covers multiple and different problems where psychological or physical damage has been inflicted on a victim in legal terms. This is why many lawyers place themselves as personal injury lawyers. After an accident, adjusting to changes can be a trying time since navigating the unfamiliar world of personal injury law is something strange to many people. It would help if you also had time to heal, which means you may lack energy or confidence to pursue justice. This is where an accident lawyer can be a lifeline; their vast experience in dealing with such types of cases makes pursuing a personal injury claim less stressful. You might be wondering about the role of an accident attorney in the event of an accident. Here are a few things you should know.
They Explain and Simplify the Process
The process for claiming personal injury compensation is unique to the type of injury you have sustained and how you sustained it. Since personal injury law differs from one region to another, you must get more information on the different statutes of limitations and rules surrounding comparative negligence. Individual cases' unique complexity is a legal hurdle that is difficult for non-lawyers to wrap their heads around. Your injury attorney will simplify and explain the process for filing your claim. They will also give you a detailed overview of what you should expect in the weeks and months that follow after starting your lawsuit. Additionally, they will also help you understand your rights and the compensation you may be eligible to receive.
Professional Advice
Apart from explaining your rights and simplifying the process, accident attorneys will also provide you with professional advice about what you're expected to do and not do following your injury and during the case. In an accident, your attorney may advise you to seek medical care and attention for your injury to ensure that your medical reports back up the damages you're seeking to claim. Additionally, your attorney may also advise you to restrain from providing any written statement to the liable party or their insurer, as this might lead to difficulties when obtaining compensation.
Negotiate a Just Settlement
The benefit of hiring a personal injury attorney is because they have the skills and knowledge to negotiate with the liable party so that you don't have to. With professional expertise in dealing with other lawyers and insurance companies, personal injury attorneys have an in-depth understanding of how to get what you deserve rightfully. They will analyze more than just the instant aftereffects of an accident. Many victims only consider how their injuries will affect them in the short-term; they will overlook certain aspects of their case hence negotiate a lower settlement. On the other hand, a personal injury attorney will look at how an accident changed your life on a bigger scale and skillfully estimate the long-term effects.
Deep Investigation
Accident attorneys ensure that they thoroughly investigate every area of your case to determine the compensation level that you rightly deserve. By assessing your injuries from a medical perspective and analyzing the circumstances surrounding your accident, they can make more accurate judgments and stronger arguments when it comes to negotiating your compensation amount. Additionally, this helps personal injury attorneys to establish whether the liable party is attempting to provide a settlement offer that doesn't compensate you fully. In some cases, the at-fault party may present an unfair offer, either because they have not done a thorough investigation of the case or because they've not considered certain areas of the case that hold more weight. In such an event, your attorney's analysis will help provide a solid ground for your case.
Representation in Court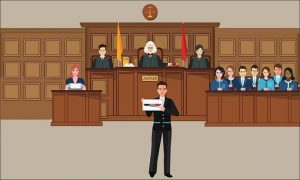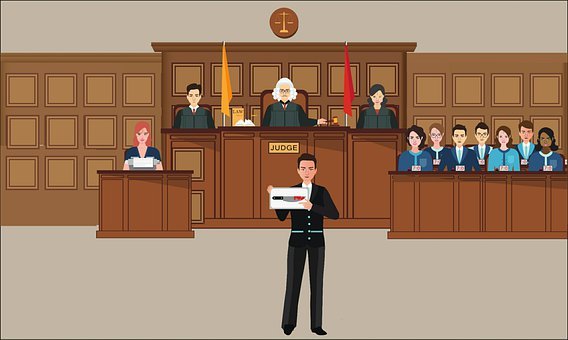 Many personal injury cases are settled outside the court. However, there are occasions where a fair settlement cannot be reached without third-party intervention. In such an event, it might be necessary to take your case to trial. In such scenarios, it's your attorney's primary responsibility to represent you in court and fight for the eligible compensation. It's rare for a personal injury case to proceed to court, but if it does, then you must pick a lawyer who is comfortable taking that path. Before seeking a personal injury attorney's services, ask them if they are comfortable taking cases to court.
All in all, a personal injury attorney's primary duty is to ensure you are compensated for your injuries. He/she should study your case correctly so they can estimate the suitable compensation figure and negotiate with the liable party to get it. Lastly, as a victim, you have to make sure you know what's happening with your case, ensuring you keep transparent communication between you and your attorney.