Love is known to everyone as the universal language. It is something that people can understand even if we do not speak in the same way. There are so many ways that people can express this emotion, and it has connected millions of people all over the world. It is so powerful and evocative that it is still being used as an inspiration even today without anyone tiring of the concept. This is also why many people are looking for their romances at any point in their lives.
However, there are always those who are just looking for the "one". This person is the one that would complete everything, and it would be almost magical. Many people meet each other all the time, but it can take longer for them to realize that it can be possible to just be with each other in a closer manner. Marriage then comes in, and all seems to be in a perfect place as many people in this article says so. On the other hand, what happens when the "happily-ever-after" does not end with happiness?
What Is Divorce?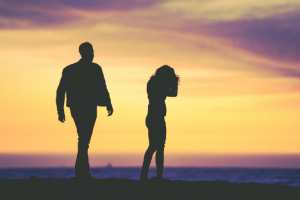 Divorce can be an option for couples who wish to end their marriage. It is a reality that some might face due to their situation. It also seems unavoidable because so many people enter a marriage without knowing that sacrifices must be made so that it can work. Some may just be incompatible right from the start, and it can be an issue later on in their lives. We always see it happening on TV, movies, and reality shows, but experiencing it in real life is different.
Unfortunately, not all people can afford this kind of solution. Divorces are usually messy, and lawyers need to be involved so that everything would be streamlined into a process. As lawyer fees are not necessarily cheap, some couples just think that it would be better to just stay together and try to make it work. This can be a solution for some, as choosing this direction should not be treated lightly. Meanwhile, there are just situations wherein both parties should just stay away from each other.
This is why there is an option that you can use if you want an easier and amicable divorce. You can file it uncontested or agreed upon by both parties. It can be a good choice especially if you are on good terms with your soon-to-be ex-spouse. However, some things can still be confusing even if you already agreed upon the said request together. It may not be for certain, but you still need to clear some aspects of it as a part of both parties.
For example, each state has its laws regarding divorce. If you are going to go through an Uncontested Divorce in Oklahoma, Inc., you may need to contact a lawyer first regarding it. There is one option that you can use: doing it on your own. These types of "services" though could only work if you have not been married for long. Otherwise, you would need to go through the entire process.
Misconceptions & Solutions To Be Addressed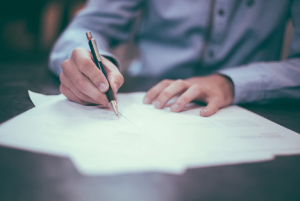 It can only be considered as uncontested if both parties have already agreed on every aspect of the separation. Children and the division of properties are usually the main issues surrounding it. However, once an agreement is already made, then you can file for the divorce with your lawyer. Generally, this process takes a shorter time compared to the normal processing for separation.
If you have not reached any kind of agreement, then this process would be considered null and avoid. Everything should already be in place before you even file for an uncontested divorce. Otherwise, you have just made it more complicated for you to separate since there is an entirely different process for that. The point in question is usually because of custody or disagreement over the property as well.
Some of you might be wondering if you still need two lawyers for this. After all, everything should already be settled right? Even though only one lawyer can do the filing, you may need to hire another one to review all of the papers involved in this situation. As these lawyers tend to charge by the hour, you do need to worry about it going over your budget if you have any.
Here in Oklahoma, there is a period to be respected when doing a divorce. If there are no minor children involved, then you only need 10 days before the separation can be granted. Otherwise, you need to wait 90 days before it can be finalized by the jury. This is because there needs to be a discussion with how you can handle the child visitation rights and eventual custody.
Another aspect that has been recently added is the education of the parents for the eventual separation. They need to attend these classes that explain how you can manage the minor children without affecting their psychological and physical health about this matter. Remember, it is the children that are going to be affected even more because of this. They should be the utmost priority before you can settle yourselves for the divorce as you can see here: https://www.verywellfamily.com/psychological-effects-of-divorce-on-kids-4140170.
When it comes to an uncontested divorce, one of the main benefits of going through it is the lack of conflict. The lawyers and judges can help in making sure that everything goes smoothly. This is not just for the benefit of the couple, but with everyone involved as well as the children. This way, there are no other cases that can harm the effectiveness of the "agreed upon" clauses of the decree.
Some might view divorce as something that should be ashamed of. If you have already promised yourself to another person, then it should be a lifelong agreement. As we have mentioned before though, there are instances wherein this is needed for the couples to find their peace. Sometimes, we make decisions that we regret later on in life like choosing our partner. It is our right to start over and make amends with ourselves and undergoing a divorce may just be a part of the solution.