The University of Leicester Law Society is the latest law society to join TSL's partnership scheme. We recently sat down with Sarah Ezzeddine, their newly elected chairperson for 2020/2021, to find out about everything LULS has to offer.
Hi Sarah, please could you introduce yourself for the readers.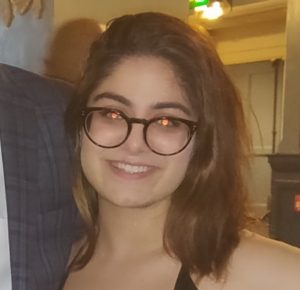 Hi everyone! My name is Sarah Ezzeddine and I am a Law LLB student at the University of Leicester, but when it isn't term time, I'm a (very proud) Londoner. Fun fact: I live about a 5-minute walk from The Shard!
Currently I am a first-year student going into second year, with the intention of pursuing a career in the commercial law field. Although I haven't yet secured a training contract offer, during my first year of law school I was fortunate enough to secure spots on the Clyde & Co Bright Futures Programme, Shearman & Sterling's 'Head Start' programme, and Herbert Smith Freehill's First Year Workshop. I also made it a priority to gain as much firm exposure as I could, and subsequently visited 8+ firm offices, including Magic and Silver Circle Law Firms. I think it's extremely important to familiarise yourself with the law firms you are interested in, by physically visiting them and meeting lawyers from each – I call it my shoe analogy, and knew that there was a perfect fit law firm somewhere out there for me!
I became the Chairperson of the Law Society in March, through the Student's Union's election process. I think that the majority of students had trusted me to become the Chairperson as they had seen my personal growth and development since starting law school. Starting law school, I was unsure as to which career path I wanted to pursue and took it amongst myself to use my first year very sensibly and explore all my options. I also had met many students at networking events and talks, which was lovely because I formed so many friendships this way! I also think that because I put myself out there, and made myself seen, many people knew me or knew of me, and so I felt very comfortable at law school, which helped my confidence in myself and my abilities flourish.
Could you tell us about the University of Leicester law society and what you think sets it apart from other university law societies.
The University of Leicester Law Society has been around since 1966 and empowers students by providing a plethora of opportunities for law students and non-law students alike. The society not only boasts events in collaboration with top firms and institutions such as Allen & Overy, Baker McKenzie, The Honourable Society of the Lincoln's Inn, Macfarlanes and more, but ensures student support to make sure that all of our members are fully immersed in university life. For me, Leicester University Law Society (LULS) has a family vibe, which sets it apart from other university law societies. This year, we're working on an Access to Law Scheme, with a better than ever focus on social mobility.
What sort of events do you typically put on for your members to help with their careers and studies?
Supporting our students with their careers and studies is the society's priority. We put on a range of events for members, ensuring that they are able to learn about the legal profession, no matter what stage of their education they are in. We have held competitions, networking dinners, application and interview workshops, panellist talks, diversity and inclusion sessions, and introduce a new and more developed ten-week commercial awareness programme each academic year. We also have events in collaboration with partner and sub-societies such as Pro Bono, Animal Law, Sport & Entertainment Law, and many more.
How about the social side of things?
Leicester is known for its social scene, which is – dare I say it, unmatched. The Law Society holds social events and nights out, Quiz Nights, an annual trip to Amsterdam with the Pro Bono Society and a spectacular February Law Ball.
What would be your top three tips for any aspiring lawyer on how to get the most out of their university experience?
Your university experience should be just that, an experience, not an agenda or a tick-list of things to do and achieve. Everybody is different and so my advice would be to take every opportunity which you think would be fun or interesting. My top three tips would be:
Immerse yourself in a sport (I know everybody says this, but there are more interesting sports than just football and badminton – how about lacrosse, or pole dance, or even quidditch?)
Join societies and events that aren't law! If you think it's cool or interesting, join it.
Go to external events and meet people from different universities. I have a ton of friends from universities from all across the UK which I absolutely love. Not only is it crucial to sometimes leave the university bubble but having friends at different institutions allows you both to suggest new ideas and opportunities to each other which you may have been unaware of!
Thanks so much for your time Sarah. Any Leicester students interested in joining the Law Society should check out the LULS website.
If you are a member of your university's law society and are interested in joining the TSL Partnership Scheme, get in touch at hello@thestudentlawyer.com.