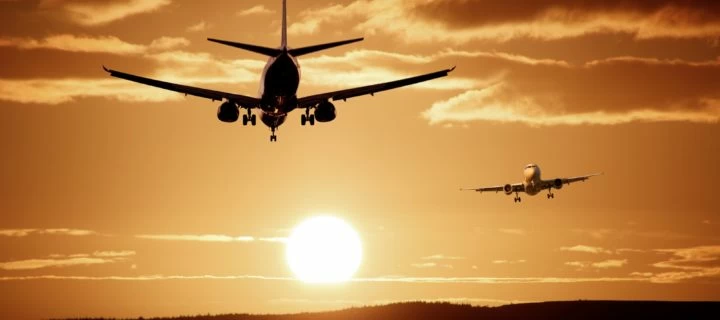 Court of Appeal Blocks Plans to Build 3rd Runway at Heathrow
March 1, 2020
Disability Discrimination and the Equality Act 2010
March 1, 2020
By Hannah Forsyth
Harry and Meghan have not only been in the papers more than usual this year. They have also been contesting a large number of legal cases spanning from breaches of copyright, privacy and creating patents. The Student Lawyer has been tracking these cases so that you can follow the royals' legal activities!
Meghan v Mail on Sunday
Meghan, Duchess of Sussex, announced in October that she had issued proceedings against the Mail on Sunday (MoS, a subsidiary of the Daily Mail). She has claimed that they breached her copyright in publishing articles featuring private letters she wrote to her father.
The cause of action in this case is not defamation, as Meghan has not denied the truth of the contents of the letters at any point. Instead, she is using the newly enlarged Data Protection Act which granted additional protection of privacy in the wake of the GDPR changes. Letters are copyrighted as they are considered 'literary work' – this copyright lasts from creation until 70 years after the death of the author.
There are permitted exceptions to the law on copyrighted letters. Newspapers often rely on the need to report and review public events under section 30(2) and (3) of the Copyright, Designs and Patents Act 1988 in order to rely on documents in news reporting. This is permitted provided that the copyrighted work is not a photograph and that the newspapers employ 'fair dealing' in their usage of the material.
Recent developments in the case indicate that her father, Thomas Markle, may give evidence in the case on behalf of the newspaper, raising the possibility that Meghan may also have to give evidence in the case. Members of the royal family have not given evidence in court since Edward VII, son of Queen Victoria, who appeared in civil cases in 1870 and 1891. However, numerous royals have been involved with legal proceedings over the last century, including a successful suit for invasion of privacy brought by Meghan's sister-in-law Kate in 2012. Princess Anne actually has previous criminal convictions for offences relating to speeding and dangerous dogs.
Harry v The Sun
Prince Harry also issued proceedings against The Sun and The Mirror in October, regarding historic phone hacking allegations. Phone hacking is a crime under the Regulation of Investigatory Powers Act 2000, and unlike copyright breaches there are no public interest exceptions. It is also possible to bring a private action for misuse of personal information, breach of confidence or breach of protected rights under the GDPR Act 2018 or Data Protection Act 1998.
Little information has been provided regarding the particulars of Prince Harry's claim but it is likely to relate to the phone hacking scandal which closed the News of the World in 2011. Prince Harry was named as a victim of the scandal alongside Prince William and the then Kate Middleton.
Both spouses are reportedly represented by David Sherborne of 5RB, who previously represented Prince Harry's mother Princess Diana of Wales. The Prince has had a difficult relationship with the press following the death of his mother and has issued several statements criticising their coverage of his wife.
Prince Harry also recently lost a claim brought to the Independent Press Standards Organisation (IPSO) against the Daily Mail. The claim alleged that the Daily Mail had breached Clause 1 (accuracy) of the Editor's Code of Practice, by publishing an article which Prince Harry described as inaccurate for suggesting that he had been interacting with 'drugged and tethered' animals in a recent post to mark Earth Day. IPSO found that the article was not correct, but that the breach was not significant enough to constitute a breach of the Clause.
Privacy in Canada
Prince Harry and Meghan threatened further legal action in January 2020 after photographers took pictures of Meghan walking in a public park. They are accusing the photographers of harassment and of taking pictures without Meghan's consent. They have also alleged that photographers are camped near their home, armed with long-range lenses for pictures of the inside of the house.
In Canada, it is possible to bring in action for invasion of privacy under a Privacy Act similar to UK laws, one of British Columbia's provincial laws. The test in this case would be whether Meghan had a 'reasonable expectation of privacy'. Canada's media are less inclined to publish stories about celebrities and their mishaps, unlike their British and American counterparts.
At present, no claim has been issued in this case.
What's in a Name?
In other legal issues, the Duke and Duchess were briefly embroiled in a copyright suit over their proposed use of the name 'SussexRoyal' for their new business and philanthropic ventures. Numerous notices were filed objecting to their attempted trademark as it allegedly conflicted with other existing brands. However, this issue has been overtaken by the decision of the UK government to prevent the use of the word 'royal' for private usage without the permission of the monarch. This means that when they officially become independent, the Duke and Duchess will give up both their titles and the right to use 'royal' in any of their branding.
It remains to be seen what name the couple will choose when they step back from their duties at the end of March 2020.