If you've been injured in an accident due to someone else's negligence, you may be entitled to file a lawsuit claim in court under the personal injury law. However, fighting for your legal rights can be challenging because you need to prove that the other party's negligent behavior caused your injuries.  
The process isn't going to be easy because the other party will also do their best to get away from their liability. They'll come up with a powerful defense strategy in hopes that they can get your case dismissed in court. Hence, you must know how to handle this kind of legal battle properly.  
If you've sustained injuries in an accident, here's how you can fight serious physical injury lawsuit in court: 
Seek Medical Treatment 
To ensure your chances of winning a personal injury lawsuit claim in court, you should seek medical treatment after getting injured in an accident. This would allow you to get yourself treated, plus you can also prevent the at-fault party from assuming that your injuries aren't serious.  
Moreover, seeking medical attention can also help you gather valuable information to prove the extent of your injuries. That way, you're able to fight back whatever defenses the other party will present to dismiss your case.  
Hire A Lawyer 
Again, filing a personal injury lawsuit in court can be complicated, especially if you sustained significant injuries. Although you can handle a minor case yourself, you'll need the help of an experienced lawyer when your injuries affect your ability to earn income and live a good life.  
Therefore, you should find time to work with a legal professional who knows exactly how they can help you win your legal battle. Using their knowledge and expertise in personal injury law, they can build a strategy that will allow them to advocate for your rights.  
If you've been an injured victim of an accident and you're not fully aware of your legal rights and options, you can check out www.sadakafirm.com/serious-personal-injury to know more information on this matter. The lawyers behind this website can help you make the process of filing a smoother and less complicated lawsuit.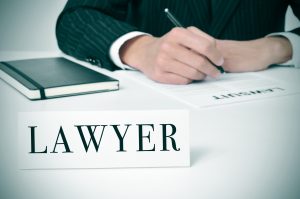 Preserve Important Pieces Of Evidence 
In most personal injury lawsuit claims, the jury will try and hear the case by reviewing every piece of evidence submitted. If you want to increase your chances of winning your case, you should make an effort to preserve pieces of evidence. These can convince the jury about the other party's negligent behavior, which contributed to the injuries suffered as a result thereof.  
For instance, you should take images of the accident scene, as well as your injuries. Don't forget to gather contact information of the witnesses whose testimonies can strengthen your personal injury lawsuit claim.  
Bring Your Case To Court Before The Time Limit Expires
Winning a personal injury lawsuit in court is never easy. Aside from proving the elements of negligence on the part of the at-fault party, you should observe some court requirements and procedures to ensure your case's success.  
For example, you should be aware of the time limits or statute of limitations involved in bringing your case to court. It's crucial to formally file the case before the deadline runs out to protect your case. When you initiate the case after the expiration of the deadline, you may not be able to recover financial compensation at all and get the justice you deserve.  
Build Your Case Methodically 
When the negotiation and settlement process fails, your personal injury lawsuit claim will proceed to trial. When this happens, you should have a strong case prepared to pressure the at-fault party to pay you a reasonable amount of compensation. In doing so, you'll need a lawyer to help you build your case methodically and establish the strength of your case.  
From discovery to trial, you and your lawyer should know what to do to fight for your lawsuit against the party responsible for your injuries. If the other party notices that you're not working on building a strong case against them, they'll be eager to fight back, thereby decreasing your chances of receiving compensation for the damages you've sustained.  
Bottom Line 
Indeed, being injured in an accident due to another person's negligence can be a traumatic experience. If you don't know what to do and where to start after the accident, you may not be able to exercise your legal rights as the injured victim.  
Therefore, if you want to ensure the success of your personal injury lawsuit claim in court, keep these tips in mind and expect a positive result.