What to do when you are in a car accident
January 1, 2020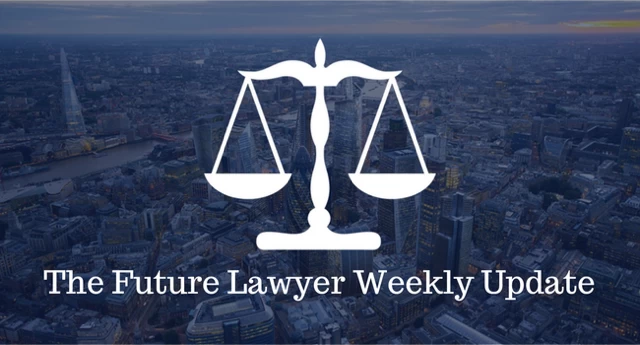 The Future Lawyer Weekly Update – w/c 6th January
January 6, 2020
Welcome to our weekly feature courtesy of Sebastian Salek, the brains behind Clear the Lobby, working to bring you all the laws MPs are voting on this week, and explained in plain English!
Things are back to normal, in a way.
Happy new year! For the whole time I've been writing Clear the Lobby, neither prime minister has had a firm majority in the House of Commons. That's meant a cautious parliamentary schedule, knife-edge votes, and prolonged deadlock.
Not any more.
Boris Johnson's election victory gave him the mandate to do pretty much whatever he likes. So expect life to get more exciting for Clear the Lobby readers, as all the stuff in the Conservative manifesto is slowly put in front of MPs for debate.
For this week, though, it's all about priority numero uno: the Brexit bill.
Remember, it passed its second reading before Christmas, so on Tuesday it goes on to committee stage. Usually this involves a small group of MPs nerding over the details, but for major pieces of legislation like this it's debated by a Committee of the Whole House, i.e. everyone. Then on Thursday MPs wrap up debate, and the bill is ready to go to the Lords.
Here's a taster of the amendments put down:
Labour wants negotiators to aim for a full customs union with the EU, and a commitment to consult Parliament during the next stage of talks.
The SNP wants Scotland to be exempt from the bill.
The DUP has a load of amendments to preserve Northern Ireland's position within the UK.
Some super-Brexiteer Tories want Big Ben to chime at 11pm on 31 January.
But the harsh reality of the parliamentary arithmetic means all the opposition amendments would almost certainly fail.
Then on Friday it's the annual private members' bill ballot.
Basically a lottery to decide which backbenchers get the chance to have their own piece of legislation debated in this parliamentary session. The first seven drawn are likely to get a slot.
Here's a short explainer on private members' bills if you're feeling rusty.
Have a great week, and in the meantime feel free to tweet me, or just hit reply to this email.
Sebastian (@sebastiansalek)
MONDAY 6 JANUARY
No votes scheduled
TUESDAY 7 JANUARY
European Union (Withdrawal Agreement) Bill – Committee of the Whole House
Applies to: England, Wales, Scotland, Ireland
The government's flagship Brexit bill. Topics today include the implementation of the withdrawal agreement and supplementary powers in the implementation period.
Draft bill
WEDNESDAY 8 JANUARY
European Union (Withdrawal Agreement) Bill – Committee of the Whole House
Continuation of Tuesday's debate. Topics include Northern Ireland, devolved authorities, EU laws that the UK is keeping, and parliament's role.
THURSDAY 9 JANUARY
European Union (Withdrawal Agreement) Bill – report stage and 3rd reading
MPs finish debate, after which the bill is sent to the House of Lords.
FRIDAY 10 JANUARY
No votes scheduled
Click here to get this in your email inbox every Sunday. Additionally, you can follow this update on Twitter. Read all the past updates here.