The Fall of WeWork and the Mechanics of Public Offerings
November 16, 2019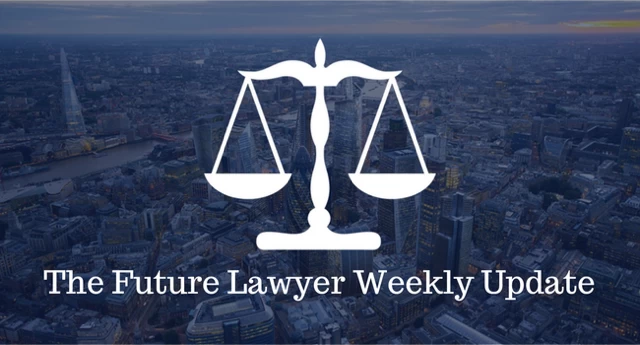 The Future Lawyer Weekly Update – w/c 18th November
November 19, 2019
Welcome to our weekly feature courtesy of Sebastian Salek, the brains behind Clear the Lobby, working to bring you all the laws MPs are voting on this week, and explained in plain English!
The Clear the Lobby Facebook group is going strong! Come and see what people are saying about Labour's broadband pledge, the Brexit Party's climbdown, and whether we should ditch first past the post.
Hey team.
You've got to hand it to Labour.
They're really trying their best to make this election about anything but Brexit.
First it was the whopper of a pledge to deliver free full-fibre broadband to everyone by nationalising part of BT. And boy did it seize the agenda. People spent a whole day praising or hating on the policy. (In Friday's episode of Bloomberg Westminster our contributors explained how workable it would be.)
Today's follow-up is a promise to scrap charges for dental checkups in England.
But there's no escaping the fact that this election will decide the fate of Brexit.
Polling guru Sir John Curtice has argued it's a binary outcome:
Either Boris Johnson gets a majority and Britain leaves the EU with his deal…
…or he doesn't and a Labour-led government (with the support of pro-Remain parties) puts down a second referendum.
The banter lies in how we reach either of those points.
If Johnson wins a majority, his victory will no doubt be aided by a split Remain vote. So you could argue that by not co-operating beyond a few electoral pacts, the anti-Brexit parties have helped take Britain out of the EU.
Equally, the Brexit Party's presence in Labour held seats is still significant. Remember, these are the seats the Tories need to win if they're to get a majority. If the Brexit Party splits the Leave vote, they could lose out on the very thing they desire.
And therein lie the two great Brexit ironies this election could produce.
So how are things looking? It's been a good week for the Tories. The most recent polls show them gaining, and in many cases extending their lead over Labour. YouGov has them 17 points ahead at 45%, their highest rating since 2017.
A couple of things this week that could shake things up:
On Tuesday it's the ITV election debate, a head-to-head between Johnson and Corbyn. The format is most beneficial for Corbyn, who can position himself as the Remain option in the absence of Swinson and co.
Then on Thursday Labour releases its manifesto. This sort of thing doesn't usually affect public opinion, but it did at the last election.
Elsewhere, keep an eye on the People's Vote campaign. The group has been plagued by infighting for weeks. Roland Rudd quit as chairman on Friday, and today two youth groups have cut ties with the organisation. The Mail on Sunday's Harry Cole is hearing the organisation is 24 hours from "total collapse".
Have a great week, and join us on the Clear the Lobby Facebook group in the meantime!
Sebastian (@sebastiansalek)
Click here to get this in your email inbox every Sunday. Additionally, you can follow this update on Twitter.
Read all the past updates here.