Louis Huglin is an Associate in Film, TV & Theatre at UK-based law firm Harbottle & Lewis. Our Deputy Editorial Content Manager spoke to Louis about why he chose a career in the law, his experiences of the training contract process and his work in Film, TV & Theatre.
Can you tell us a little about yourself?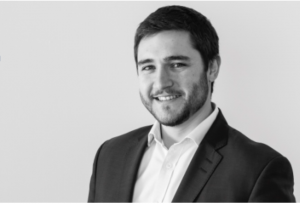 I grew up in North London and studied History at the University of Warwick. During my final year at Warwick, I applied for both vacation schemes and training contracts. I was fortunate to have received a training contract offer from Olswang (now CMS) following a vacation scheme with them. I completed the GDL at The College of Law (now University of Law) at their Guilford branch, and then the LPC at BPP Holborn.
Why did you choose to train as a solicitor?
I chose to study History at university because it was what I loved at school and what I was most interested in. A big part of the study of History is the analysis of language, critical thinking and persuasive writing. The law, therefore, seemed like a natural fit for me, as I could use and apply the skills I developed during my degree to a legal career.
Throughout school and university, I always did best when I was surrounded by bright people, who knew more than me! I knew that, in the law, there would be incredibly intelligent and talented people who I could learn from and who could help me develop.
The more I looked into it, the more a career as a solicitor interested me. Ultimately, I wanted a challenging career, one that would keep me on my toes and one where I would have to constantly develop. I knew that the law would keep me interested – it's an ever-changing area.
Ultimately, I wanted a challenging career, one that would keep me on my toes and one where I would have to constantly develop.
After university, you trained and qualified at Olswang (now CMS). Is there anything that stands out as being the most challenging aspect of the training contract application process? 
I realised that if I was going to have any success, I needed to do my research, particularly because I was coming from a non-law background. I made sure each application fitted the firm I was applying to, and this helped me reach the interview stage.
In the summer of 2010, I completed a vacation scheme at a Birmingham-based firm. The second week of my vacation scheme ended on the Friday that training contract applications for other firms were due. Every evening after getting back, I was going to a café that was open until 11pm, using their WiFi to complete my applications. It was tough managing all the deadlines, whilst trying to impress the people at the firm.  Looking back, I can see it was good practice for the sort of workload you are required to juggle as a trainee!
What was the best piece of advice you were given when you were applying for a training contract?
While I was a student, I spent a week gaining work experience with a high street Real Estate firm.vThe solicitor I worked with there, and the university careers service at Warwick, gave me some great advice.
Firstly, they told me to make my applications specific, and tailor each one to the firm I was applying to. A good way to do this is by looking in the press for any recent stories or deals the firm has been part of, and speak about these in your application. Ultimately, you have to consider why the firm would want to hire you. You must demonstrate that you are interested in their practice areas, and are aware of relevant current affairs.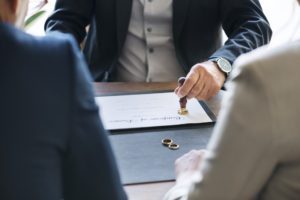 The second piece of advice sounds simple but it is often ignored – attention to detail. It's crucial that you get the basics right. It's easy to overlook an error, but it may be glaringly obvious to the person reading your application.
You're currently an Associate in Film, TV and Theatre at Harbottle & Lewis. How did you decide on this area?
I've been very lucky throughout school and university. I found success following what I'm most interested in. During the LPC, I chose the Intellectual Property elective because the subject always fascinated me. I'm at my best when I'm doing work in an area that interests me.
That said, I kept my options open during my training contract. I tried to ensure that Media & Technology would be one of my four seats but, to get the job at the end, I knew that I had to impress people in all my seats, not just the one I was most interested in.   I also took advantage of a fantastic secondment opportunity to Dentsu Aegis Network, a global advertising agency. This gave me a different perspective on commercial legal work, and I still look back on the secondment as a hugely valuable learning experience.
After my training contract, I was fortunate enough to be offered an associate position in Olswang's Media & Technology team.  I spent a thoroughly enjoyable two and a half years there, working with some brilliant colleagues and clients. When the news of the CMS merger came out, it made me think about my career and how I wanted it to develop. At that time, I heard about an opening in Harbottle & Lewis's Film, TV and Theatre team, which sounded perfect. It was at this point that everything crystallized for me – I felt I had to go for it.
For our readers who may not know a lot about being a Film, TV and Theatre lawyer, would you be able to explain your day to day work and the sorts of clients you represent?
We advise a wide range of clients across the Film, TV and Theatre industries on all stages of the production process.  For example, we help producers to acquire rights, source finance, and engage in contracts with on and off-screen talent (crew, choreographers, composers, writers, directors, etc.). We also help clients get their work to market, whether this is to stage or screen or otherwise.
I work both with established global clients of the firm, such as Universal and Monty Python, and with up-and-coming talent who are just starting out in their careers.
What is your favourite part of the role?
Honestly, I can't pick one. I genuinely enjoy going to work every day. The people I work with stand out, both clients and colleagues. I'm always learning from those around me.
The work itself here at Harbottle is also a privilege to be involved in. There's a huge range and variety of legal work involved in producing a movie or a show. I like that, on any given day, I get the chance to see something new and help clients solve the issues they face. There is a lot of time spent on the phone, on email and in meetings, speaking with clients about their concerns, and drafting and negotiating agreements on their behalf.
Ultimately, I'm fortunate to be able to work in industries that I'm passionate about. I work both with established global clients of the firm, such as Universal and Monty Python, and with up-and-coming talent who are just starting out in their careers.  It's certainly not all drinks parties, opening nights and premieres!
Is there anything you wish you were told before you entered the profession?
At school and at university, even during my training contract, there were clear phases that came to an end. By this I mean there was always an end to the term, or to the seat I was in as a trainee. Once you qualify, there are no more pre-defined stages, no end-of-term. It's up to you. You're in control of your own development and career. You have to be bold and step outside your comfort zone. While it sounds scary, it's actually something that gives you the opportunity to set your own goals, and to focus on where you want your career to go.