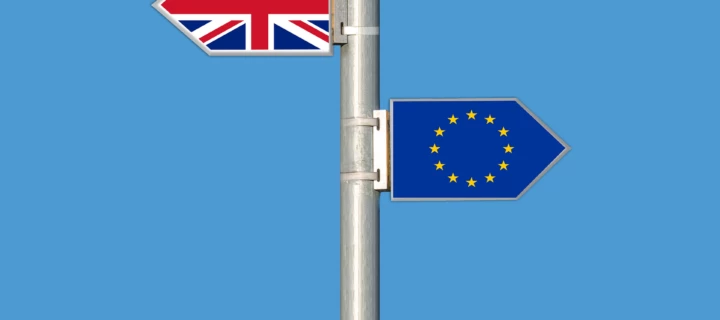 Brexit & Its Implications For Law Firms
May 23, 2017
Investment in UK Car Industry Falls Due to Brexit Uncertainty
July 3, 2017
Article by Giovannia Parcou
For many final year students the days counting down to your final exams and being released into the big world of adulthood can begin to seem incredibly daunting. It becomes particularly so when your colleagues and friends already have training contracts, pupillages, grad schemes or travelling arranged for when they graduate.
If you are stuck in a bit of career limbo you can say goodbye to that stress because there are plenty of options out there that can be just as rewarding and enjoyable as those listed above.
Commercial roles should be given greater consideration when looking at career alternatives upon graduating with a degree in law. Commercial roles can be within a number of different industries including investment banking, retail, manufacturing or recruitment; the list could go on.
The Big 4
Deloitte, KPMG, EY and PwC all offer graduates options for those seeking global careers in professional services.
The best thing about these organisations is they not only offer options in accountancy and finance, but they also offer opportunities for those seeking careers in human resources, marketing and even law.
In addition to the diverse options available to graduates amongst the big four, salaries start at £30,000 which is 50% higher than the average graduate salary in the UK.
Recruitment Consultancy
As a recruitment consultant, you will be responsible for the acquisition of talent for a variety of corporate and commercial organisations. It is a role which can be based domestically or internationally. Language skills come in particularly useful for those seeking careers in recruitment, giving you access to a broad talent market and possible overseas opportunities.
At its heart, recruitment consultancy is a sales role, but for law graduates it can be an excellent way to apply your analytical and negotiation skills on day-to-day basis. One day you could be negotiating highly critical offers, which will result in a fantastic amount of compensation in your pay, the next you  could be dealing with drawing up market intelligence for organisations seeking to understand the available talent in their sector.
Starting salaries in recruitment vary from £16,000 all the way through to £40,000. With compensation (commission) included, salaries can exceed £100,000 in the early years of hard work, provided you are able to achieve targets and place candidates frequently.
Property
As a law student, it is mandatory that you cover land law as part of your degree, as if by some chance you really enjoyed it there are options available for you to pursue a career in property.
Typically most law students might turn to conveyancing but there are a range of commercial options that are available with leading names in the industry.
Dexters is a leading London estate agency which offer graduates a unique opportunity to train in their sales and letting practices. If you're driven by the prospect of commission based earnings and quick career development in property, then a role like this could be a great way to illustrate your public speaking and commercial awareness in the form of negotiating and deal-making.
A number of the big developers offer a variety of opportunities depending on your preferred job function. Barratt Homes, Taylor Wimpey and Redrow are all leading names in the property industry and offer opportunities across the board depending on what your skills are best suited to.
Consumer Goods & FMCG
The great thing about working within Consumers Goods and FMCG is that it is huge and there is so much choice. You have the option of working for global brands like Unilever who offer a massive range of opportunities in logistics, sales and human resources with salaries for graduates fetching circa £30,000.
At the other end of the spectrum you could want to work somewhere more localised like Majestic Wines who offer up a range of graduate opportunities across the UK, and they are open-minded as to your degree discipline.
If you fancy something slightly unique, Dunnhummby offers a variety of graduate options which would involve you servicing the FMCG market from an analytics perspective, taking advantage of the more numerically-able amongst the law graduate market.
Marketing and Advertising
If you are law graduate with a flair for developing commercial ideas and taking them to the rest of the world (Business-2-Business or Business-2-Customer) then a role in marketing and/or advertising could be a fantastic way to employ your commercial nous and talents.
WPP is the world's largest communications organisation offering worldwide opportunities to those with a keen interest in marketing and advertising. The graduate opportunity is titled "Fellowship" giving graduates the chance to spend three one-year rotations with different WPP functions or companies dependent on your interests and business needs at the time of rotation.
Marketing and advertising will be best suited for the more creative among law graduates, and there are plenty more options with organisations such as Google, the BBC and the Guardian Media Group.