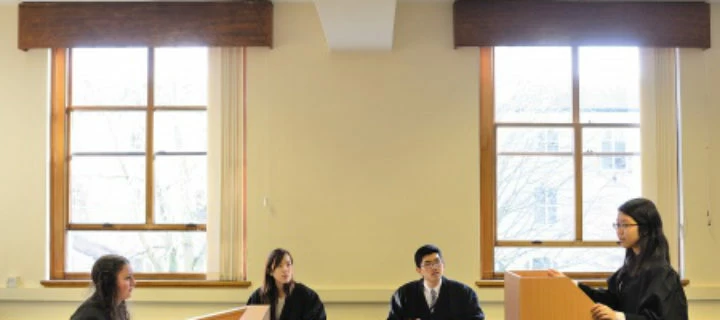 Advocacy: What to do to Improve it
November 25, 2016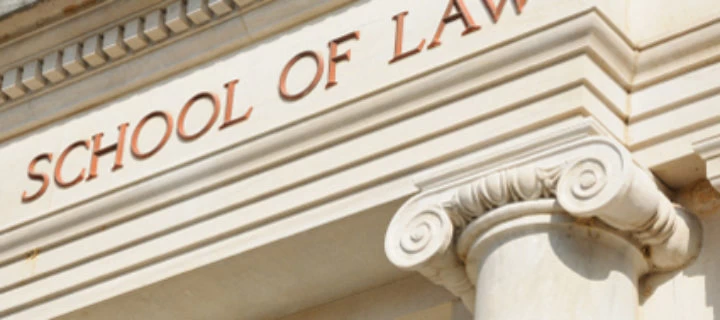 Applying to University to Study a Law Degree
December 14, 2016
Written by Shelina Khudurun
Commercial Awareness. This is one the most important phrases that you will most definitely hear throughout your legal career. It's not only important to corporate law but has transferable skills in all legal departments.
But what exactly is it? Essentially it is keeping up to date with the relevant happenings and developments in the commercial and business world. It is all about being able to look at situations from a business or commercial perspective.
And why is it important?
Here are our three reasons:
Commercial Awareness is key to understanding the world and all the many external factors that affect decisions
"Commercial awareness provides students with a strong foundation to build up their wider understanding on external matters affecting law firms and their clients. Therefore, it is a skill highly sought out by recruiters."
Muntaha Nabi, The Student Lawyer's Commercial Awareness Team writer
The most basic reason for lawyers to be commercial aware is that a momentous portion of their work revolves around business and commerce, and many business decisions across the globe tend to affect law firms. As you work up the career ladder you will undoubtedly be expected to provide commercial and sound counsel. You may at some point be involved with decisions that affect your firm and you will therefore need a detailed understanding of what may currently affect your firm.
It is vital that lawyers can pre-empt and react to important issues that might affect their client's business
"Commercial awareness is so important in the legal world as it is vital that lawyers can pre-empt and react to important issues around the world that may affect their clients. It is also inevitable that a firm will test your commercial awareness skills at interview, so keeping up to date with issues is vitally important" explains Ben Men, The Student Lawyer's Commercial Awareness Team writer
Ben Thatcher, part of our Commercial Awareness team here at The Student Lawyer notes, "It is important to remember that commercial awareness is more than following the news, although that is a big part of it. It's also about having an understanding of what to do in certain situations. The most common example is a merger that is anti-competitive. What can be done about this? They can sell some assets or parts of their business to shrink their market share to comply with competition regulation".
When applying and interviewing for legal work, you will not be able to get through the interview process without demonstrating keen commercial awareness.
For a prospective lawyer, displaying a keen sense of commercial awareness will comprise a major portion of the application and recruitment process. Commercial awareness will also be apparent in your interview you will need to make sure you thoroughly read up on the firm and all of the relevant material.
Make sure to tailor your answers and research to the firm that you are applying to.  If, for example, your firm specialises in construction and energy then you would need to take a look at the renewable energy sector as well as any emerging businesses.
A portion of the interview will be spent on assessing this. "For students considering a future career at a commercial law firm, whether it be a city or national firm, commercial awareness will be essential within the interview process. For those aiming towards other careers, this awareness will also make you a more informed and current candidate. Aside from job prospects, it is more than likely that keeping up with current affairs will contribute greatly to assignments at university, as you will have a wide range of information to draw upon" Anna Flaherty, part of The Student Lawyer's Commercial Awareness team
Right before the interview it is key to go over the material that you have and also to read that day's headlines. Make sure that during the interview your answers are articulated and match the question asked. The people that you will encounter during the recruitment process are seasoned professionals so you can not get away with a mere overview and blag your way through it. You will need to tailor your responses to each individual firm, your answers will give your interviewer an insight into your knowledge and potential.
Dr Dan Awrey, associate professor of law and finance at the University of Oxford, says: "Commercial awareness is one of those terms that's frequently used but seldom defined. In law school, the focus is usually and quite rightly on the law itself. In practice, however, a lawyer's understanding of the law is an instrumentality that clients want to leverage to navigate the legal system in pursuit of their own objectives. For example, how can my client manage the resulting risks?
Sadly, becoming commercially aware does not happen overnight. It must be developed over a period of time. There are things that you can do to help with improving your awareness.
Research is the easiest way to gain commercial knowledge. Try reading newspapers, business publications and company newsletters, relevant books, watching relevant TV programmes or downloading business podcasts and sign up to daily updates.
To make it easy for yourself, why not sign up to The Student Lawyer's daily commercial awareness updates.  You can either read these updates every day, or store them in a folder in your inbox and read them all when you are preparing for any interview.
Top Tips
Set up a Google alert for specific firms, when they pop up try and follow up with relevant newspapers
If you are finding it hard to scour newspapers sign up to The Student Lawyer's daily updates
Take your time and build up your knowledge noting it down for later
Look out for commercial awareness competitions on The Student Lawyer's social media
Look out for hot topics – the LexisNexis blogs are great for this
Our Commercial Awareness Team works tirelessly to bring together the latest updates and news so you don't have to! Make sure you sign up for free for daily updates sent straight to you! Sign up here.  
Got an opinion on how we do Commercial Awareness at The Student Lawyer? Let us know in our new survey here.