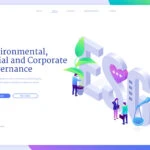 ESG lawsuits are increasing
October 30, 2023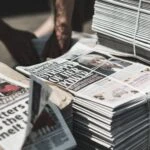 National Security Act 2023
October 31, 2023
Article by Samirah Hussain
In a strategic move that could reshape the U.S. energy landscape, Exxon Mobil has agreed to acquire Pioneer Natural Resources in a deal valued at $59.5 billion, effectively making it the largest producer in the United States' largest oilfield. This groundbreaking deal is poised to secure a decade of low-cost production for Exxon and promises significant opportunities for growth and synergy between the two energy giants.
The Deal and Its Significance
Exxon's acquisition of Pioneer, valued at $253 per share, brings together the largest U.S. oil company with one of the most successful entities to emerge from the shale revolution. This revolution, which has spanned just over a decade, has played a pivotal role in transforming the United States into the world's leading oil producer.
The merger is expected to bolster daily oil and gas production by up to 700,000 barrels within four years of its closure, ultimately increasing output to an impressive 2 million barrels of oil equivalent per day (boepd). Moreover, the combined entity aims to reduce greenhouse gas emissions and enhance oil output per well by leveraging Exxon's technological expertise and Pioneer's cost-efficient operations.
Pioneer's Strong Position in the Permian
Pioneer Natural Resources holds a significant position as the largest well operator in the Permian oilfield, responsible for 9% of its gross production. In contrast, Exxon currently occupies the fifth spot with a 6% share of the production in the Permian Basin. Pioneer's strategic growth had been driven by previous multibillion-dollar acquisitions of shale rivals, including DoublePoint Energy for $6.4 billion in 2021 and Parsley Energy for $7.6 billion in 2020, under the leadership of CEO Scott Sheffield.
Sheffield's $29-million exit package upon the sale's closing reflects the significance of this transaction. In addition to Sheffield's compensation, four other top Pioneer executives are set to receive approximately $42 million combined in severance pay.
Growth and Sustainability
Scott Sheffield assured Pioneer's employees that the majority of its oilfield workers and office staff would be offered positions within Exxon or receive severance pay if they chose to decline the offer. As Exxon CEO Darren Woods emphasised, the goal is not to cut back on rig operations or workforce but rather to focus on the growth of volumes and shareholder returns by leveraging the strengths of both companies.
Anticipating the future, Woods did not foresee antitrust hurdles and refrained from specifying who would lead Exxon's expanded shale operation, especially as the current chief had been suspended just a week prior to the deal announcement. After the transaction concludes, Scott Sheffield is set to join Exxon's board and retire from his role as Pioneer CEO at the year's end.
Exxon's Largest Move Since Mobil Oil
This acquisition is a significant milestone for Exxon Mobil, marking its largest deal since the acquisition of Mobil Oil for $81 billion in 1998. Exxon's foray into shale began with the acquisition of XTO Energy for approximately $41 billion in 2010, a move that eventually led to substantial writedowns a decade later as natural gas prices faced a decline.
Exxon's Remarkable Transformation
In recent years, Exxon has undergone a remarkable transformation. It rebounded from deep losses and extensive debt through cost-cutting measures, asset sales, and favourable energy prices driven by geopolitical events, such as Russia's invasion of Ukraine.
Exxon's CEO, Darren Woods, faced criticism for maintaining a strategy heavily reliant on oil production as climate concerns gained prominence. Nevertheless, his decision to prioritise oil production paid off when Exxon posted a record profit of $56 billion last year, just two years after suffering losses of $22 billion during the COVID-19 pandemic.
The Future of Exxon
With a sizeable war chest from last year's profits, Exxon appears well-positioned for strategic moves like this acquisition. In July, the company agreed to a $4.9 billion all-stock deal to acquire Denbury, a smaller U.S. oil firm known for its carbon dioxide pipelines and underground storage. This move was intended to reinforce Exxon's growing low-carbon business. Exxon originally made an all-cash bid for Denbury but switched to an all-stock deal, reflecting both the target's increased market value during negotiations and investors' desire to share in any upside potential of Exxon's stock.
In conclusion, Exxon's acquisition of Pioneer Natural Resources represents a significant development in the U.S. energy sector. It not only solidifies Exxon's position as the largest producer in the Permian Basin but also highlights the company's commitment to sustainable growth and low-cost production. As Exxon continues to evolve and adapt to changing industry dynamics, this acquisition positions it for a promising future in the energy sector.
Source
https://www.reuters.com/markets/deals/exxon-talks-pay-over-250-per-share-pioneer-bloomberg-news-2023-10-11/?utm_campaign=daily-global-12-10-2023&utm_source=email&utm_medium=Daily%20Global%20Edition%20Users&utm_content=Final&utm_term=Daily%20Global%20Edition%20Users