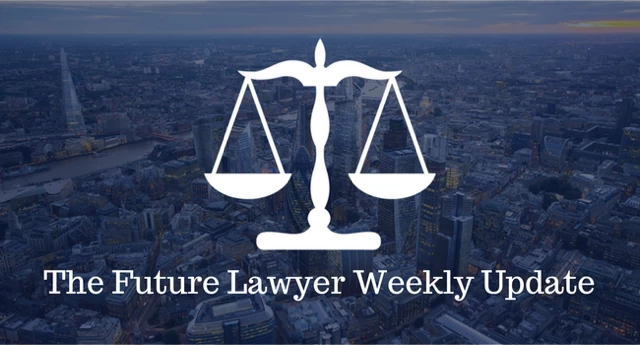 The Future Lawyer Weekly Briefing – W/C 23rd October 2023
October 23, 2023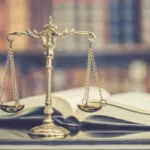 Find Justice: A Comprehensive Guide to the Best Law Firms
October 29, 2023
Disclaimer

: This article is written by Eliza Ali. Any views and opinions expressed in this article are those of the writers and do not necessarily reflect the views or positions of the team editor nor any entities they represent.
On the 9th October 2023, the UK Supreme Court began its hearings in regard to the government's plan to send certain asylum seekers to Rwanda until adequate documentation is provided.
Background
As a member of the Refugee Convention, the UK has decided to abide by international law legislation which states that as a nation, they will consider the cases of refugees entering the country. Yet, due to the difficulty of seeking asylum in the UK, there have inevitably been those who have arrived illegally with the assistance of smugglers.  April 2022 marked the date in which the government signed a deal with Rwanda whereby they were willing to take refugees which the UK could not cater for.
The first flight consisted of only 7 migrants, despite there originally being 40 more who were also expected to depart. Irrespective of the number of migrants on this flight, the lawyers acting for the migrants filed a request to the High Court in hopes that the flight would be stopped as it breached article 3 of the European Convention on Human Rights. However, the judges involved refused to stop the procedure, insisting the flight should take place before a new scheme was implemented. Although, as the plane was preparing to take off, a judge at the European Court of Human Rights in Strasbourg vetoed the take-off. He declared the policy needs to be fully evaluated before further steps are taken, leaving us in the position we are in today.
The asylum seekers
The ten asylum seekers who the hearings at the UK Supreme Court have been centred on have different reasons and needs for seeking asylum in the UK. However, under current hearings they are all being treated as a singular case.
Three of the men fled Syria to avoid conscription into armed forces to continue the war taking place there against ISIS. Due to other members of his family having moved here, one of the men left Turkey five years ago and arrived in the UK. Another man, an Iranian, claims that police shot at him because he took part in a political uprising against the regime. According to court documents, one of the men, from Iraq, fled in fear for his life after finding his wife having a sexual encounter with a strong intelligence chief's bodyguard. One man, HTN, is a native of Vietnam. According to documents, he moved to Europe as a result of death threats related to a debt.
He originally travelled to Ukraine, only to become embroiled in conflict there, before arriving in the UK. In the same case, another Iranian guy claimed to have received asylum status in Greece two years prior, according to British officials. He and his kid eventually departed, reapplied in Germany, and then they finally travelled to the UK.
The High Court determined that none of the men had a chance to present their case before being added to the list for Rwanda.
Therefore, even though the court ruled in December of last year that the Rwanda plan was legal, the Home Secretary had no one to send by that time. The case was subsequently sent to the Court of Appeal, where things became more challenging for the administration. It was decided in late June by a majority of two judges to one that the asylum system in Rwanda had so many flaws that anyone who had been transferred there for protection could be compelled to return to the nation they had originally left. If it occurred, the UK would have violated a provision of the European Convention on Human Rights against putting people in danger of torture.
Only one judge dissented, the then-Lord Chief Justice – claiming the risk was not plausible.
Lack of safety in Rwanda
Through a majority, the Court of Appeal has found that the Rwanda plan is unlawful as Rwanda is not a sufficiently safe country. The Rwandan authorities are not yet reliably able to sort genuine from non-genuine refugees. Therefore, there is too great a risk that genuine refugees will be returned to their home countries where they might face persecution. Those from Afghanistan and Syria, for example, currently have a 100% rejection rate in Rwanda.
Sir Geoffrey Vos and Lord Justice Underhill give separate judgments. Yet, their decision is that the deficiencies in the Rwandan asylum system mean that there are substantial grounds for believing that there is a real risk that people sent to Rwanda will be returned to their country where they faced persecution or other inhumane treatment, when in fact they have a good claim for asylum. This means that the Rwandan plan breaches Article 3 ECHR, more specifically the test spelled out in Soering v United Kingdom (1989) 11 E.H.R.R. 439. It makes a decision or policy contrary to Article 3 where there are substantial grounds for believing that it would lead asylum-seekers to face real risk of Article 3 mistreatment.
Crucially, the majority believed that Rwanda was not a secure country to send refugees to have their claims decided and that the UK was not required to decide the asylum claims of refugees who arrived within its jurisdiction. Although, it must be noted that the judges leave open the idea of sending refugees to a nation that is indeed safe.
What happens next?
The Supreme Court's major role is to decide who is correct on the legal standards for evaluating Rwanda's asylum system and that risk of torture. The Rwanda proposal is doomed in its current shape if the Supreme Court sides with the Court of Appeal. In certain situations, such a ruling might have an impact on any future agreements to send individuals to other nations.
What occurs, however, if the government prevails?
Theoretically, ministers just require 12 days' notice to dispatch a plane to Rwanda.
In practice, it can take much longer. Individuals in this situation, or newly recognised passengers, may have a chance to take their case to the European Court of Human Rights if they are issued a ticket.
Would it be prepared to intervene again?
Due to a criticism that British courts had not had enough time to review the plan, the Strasbourg court intervened last year. Any attempt to bring a case before a court would need to demonstrate that, after 16 months, UK judges somehow failed to consider all the human rights considerations. Nevertheless, the Home Secretary could go down a different route. Thanks to the recently passed Illegal Migration Act, she now has a new, untested ability to disregard an interim ruling from the ECtHR. However, an attempt to use that could lead to new challenges.