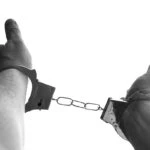 When to Hire a Tucson Criminal Defense Attorney: Timely Steps After an Arrest
October 29, 2023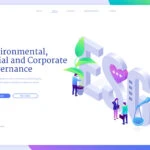 ESG lawsuits are increasing
October 30, 2023
THE ONLINE SAFETY BILL 2023: A PREVENTATIVE MEASURE OR AN INTRUSIVE RESTRICTION IMPOSED UPON BIG TECH COMPANIES?
The Online Safety Bill 2023 is a legislative proposal designed to safeguard the digital well-being of individuals. The comprehensive legislation establishes a framework of regulations aimed at addressing a spectrum of online crimes, ranging from child sexual abuse to hate crimes and fraud.
A significant aspect of this Bill is its emphasis on holding social media companies accountable for ensuring the safety of their online platforms. Michelle Donelane, the Secretary of State for Digital, Media, Culture and Sport, believes that the Bill provides that 'the onus for keeping young people safe online will sit squarely on the tech companies' shoulders.'
How is protection achieved?
Shielding children
The Online Safety Bill 2023 seeks to prevent tragic incidents like the case of Molly Russell, whose untimely demise was linked to exposure to suicide and self-harm content on social media platforms, as reported by the BBC.
Central to this objective is the swift removal of illegal content or its prevention from surfacing on these platforms. Notably, this encompasses the removal of self-harm-promoting content, a measure that, if implemented earlier, could have potentially saved Molly's life.
Moreover, the Bill mandates heightened transparency among social media platforms by requiring them to publish risk assessments. Additionally, it enforces age restrictions and age verification mechanisms.
Nonetheless, concerns persist regarding the effectiveness of existing age restrictions, as users, especially children, may falsify their ages. To address this concern, the Bill introduces the concept of age assurance technologies, allowing various methods to verify users' ages online. Social media companies must disclose the technology employed and elucidate their mechanisms for enforcing age restrictions.
Safeguarding adults
The new laws will also serve the interests of adults. This is achieved by protecting adults in three ways, which the government calls a 'triple-shield.'
The first prong of the 'triple-shield' mandates that online services implement measures to deter and counteract illegal activities. It obliges them to remove unlawful content that may surface swiftly.
The second facet pertains to the largest and most high-risk services, requiring them to eliminate content contravening their terms and conditions.
Thirdly, these services must also certify their adult users with tools that give them greater control over the concerns that they see and who they engage with.
Enforcement mechanisms
As the Bill advances through its final stages within the parliamentary process, its imminent enactment into law is on the horizon. Once ratified, the enforcement responsibility will be entrusted to the United Kingdom's communications regulator, Ofcom.
Online platforms must transparently showcase the strategies they have devised to align with the Bill's stipulations. Subsequently, Ofcom will rigorously assess the effectiveness of these processes in safeguarding internet users from harm.
Significant repercussions await companies found in non-compliance with the Bill's mandates. Ofcom can levy substantial fines, potentially amounting to £18 million or 10% of the offending company's annual global turnover, whichever proves more significant.
Furthermore, senior executives within these companies risk criminal action should they neglect to adhere to information requests from Ofcom. This rigorous enforcement framework emphasises the commitment to upholding online safety as the Bill envisages.
The absence of privacy
There is much ambiguity regarding the privacy, censorship, and government intrusion of the Bill. The laws underpinning the Bill may compel companies to break end-to-end encryption to review content for illegal material.
Such a prospect has raised profound privacy concerns among these companies, with many viewing it as an encroachment upon the sanctity of their platforms. For example, WhatsApp threatens to take its business away from the UK and relocate to the European Union, where the market is more valuable, notwithstanding the end-to-end encryption rules.
Furthermore, critics are even going as far as to say that the banning of end-to-end encryption has the scope to open a backdoor for cybercriminals. This is especially concerning for children and vulnerable users and, therefore, completely hypocrisies the central concern of the Bill.
However, a vocal advocate for this Bill is the NSPCC children's charity, who firmly believe that encrypted messaging apps are at the 'front line' of where child abuse images are distributed.
By encouraging the progression of this Bill, the laws will unveil the hidden conversations behind these social media platforms and, thus, promote a safer platform for children to use and parents to feel at ease with.
The role of law firms during this change
Law firms have a pivotal role in regulating the measures within the Bill. For example, some duties they may conduct are guiding tech companies and online platforms to ensure they understand and comply with the provision of the Bill.
Furthermore, law firms can assist companies in navigating the intricate landscape of data protection and privacy laws. They can mediate the balance between user privacy and the Bill's requirements.
In conclusion, the Online Safety Bill 2023 stands as a comprehensive legislative initiative to fortify the digital security of individuals, with a keen focus on safeguarding both children and adults in the online sphere.
Article written by Shruti Viththiananthan
AMAZON FACES LEGAL ACTION OVER ALLEGED MONOPOLY PRACTICES
Amazon is facing a joint lawsuit filed by the Federal Trade Commission (FTC) and attorney-generals from 17 US states. The lawsuit alleges that Amazon illegally maintains monopoly power through anticompetitive tactics.
Primary issues
Anti-discounting Measures: Sellers that list their products at cheaper rates on other platforms are allegedly penalised by Amazon, which makes their products almost invisible in the search results. With the large market share of Amazon in the e-commerce space, the tactic keeps prices higher for products across the internet.
Conditional Prime Eligibility: Sellers are allegedly forced to use Amazon's expensive fulfilment service to qualify for 'Prime' labelling. This makes it pricier for them to sell on other platforms, which limits the competition against Amazon.
High Seller Fees: Amazon charges expensive fees to sellers who have no choice but to rely on Amazon to sustain their business. Amazon's fees force many sellers to pay close to 50% of their total revenues to Amazon. This impacts shoppers' prices, both on and off Amazon's platform.
Degradation of customer experience: Amazon replaces 'relevant, organic search results with paid advertisements'. Furthermore, the company intentionally promotes low-quality ads that reduce search efficacy. These practices are said to frustrate not only sellers but also shoppers.
Bias Towards Amazon Products: There are allegations that Amazon's search results favour its products even when they are lower quality than competitors.
Broader societal implications
These alleged practices demonstrate how monopolistic actions may strip customers of genuine choice. For example, if one corporation with a considerable market share dictates the market, consumers are limited in options. This means that the everyday shopper is paying more for goods and services without the benefit of competitive pricing from other businesses.
With the rise of online shopping due to the COVID-19 pandemic, consumers have shifted their buying habits to online websites. Although shoppers rely on platforms like Amazon for convenience, they also want fair prices and good quality. Neglecting these necessities can hinder genuine competition.
Another significant implication of monopolistic practices is their effect on small businesses. Small businesses may not have the resources to negotiate the tightropes set by tech giants like Amazon, which could be detrimental to them. As a result, there may be less competition in a considerably less diversified market where only the most well-known companies flourish. That market may have less innovation, hindering technological and customer experience advancements. It may also discourage budding entrepreneurs from entering the space.
Furthermore, a lawsuit of this scale can potentially set a legal precedent. If the decision goes against Amazon, it could send a strong message to other large corporations in similar markets. This would make them reassess their business strategies to avoid a lawsuit.
A precedent against monopolistic behaviours can also positively affect smaller businesses. It would ensure fair competition and allow them to operate and compete with more confidence.
Additionally, Amazon's reach goes beyond just selling products. Its AWS, Prime Video, and acquisitions of retail businesses such as Whole Foods demonstrate Amazon's intent to dominate across different sectors.
Therefore, if these monopolistic practices are not reviewed, the risk is not only to e-commerce but to multiple industries. This influence would dictate entertainment preferences, grocery shopping habits, and consumption patterns, resulting in society's dependence on a single corporate entity.
How would a law firm be involved?
Anti-trust lawyers representing Amazon would conduct an in-depth analysis of Amazon's position in the online marketplace and overall market share. This would include whether these practices constitute monopolistic behaviour and reduce online market competition.
Litigation lawyers would be challenging all the FTC's claims. This could be by highlighting pro-consumer or pro-market benefits that resulted from their actions.
There is the potential for class action lawsuits depending on the current lawsuit's outcome. Law firms might represent groups of sellers or consumers who believe Amazon's practices have harmed them.
Overall, the lawsuit against Amazon highlights the increasing scrutiny of big tech companies and their market behaviours. If the FTC and states succeed, it could change the online retail sector and promote fairer competition.
Article written by Chirag Morar