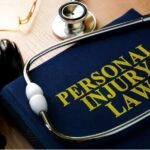 The Role of Discovery in Personal Injury: What You Need to Know
September 24, 2023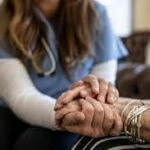 R v Andrewes (Respondent)
September 26, 2023
THE EU'S MIGRATION DEAL WITH TUNISIA AND HUMAN RIGHTS
To combat dangerous irregular migration across the Mediterranean from Tunisia to Italy, the EU approved a 1-billion-euro deal with Tunisia in July by signing a Memorandum of Understanding (MoU) and offering Tunisia 105 million Euros for 'border management'.
Debating the deal
This agreement emanated due to the prevalence of the routes used by people smugglers and human traffickers in Africa, where 230,000 people have attempted to travel through it to reach the EU, the most since the refugee crisis of 2015 and 2016. Ursula Von der Leyen, president of the European Commission, referred to the agreement as an investment in 'shared prosperity and stability.' Italian far-right leader has vowed to fight immigration and stop her country from becoming 'Europe's refugee camp.'
However, the deal has raised some debate due to worries about potential human rights violations. The European Ombudsman is asking the European Commission to clarify what safeguards have been put in place to ensure that Tunisian authorities uphold fundamental rights in their efforts to stop irregular migration flows. This comes after the agreement was signed with no evaluation or monitoring of human rights conditions and no provision for suspending cooperation in the event of abuse.
There has been a concern over Tunisia not being a safe place for African migrants, as the Human Rights Watch considered documented abuses, including 'beatings, use of excessive force, some cases of torture, arbitrary arrests and detention, collective expulsions, dangerous actions at sea, forced evictions, and theft of money and belongings'. However, the president of Tunisia, Kais Saied, said the migration statistics are 'shocking and indicate that Tunisia is being targeted.'
In contrast to concentrating their efforts on the criminal gangs responsible for the deadly activity, Saied has denounced humanitarian organisations and claimed they are disseminating false information about Tunisia.
Regardless of the Tunisian president's words, documented reports indicate that Tunisian authorities are pushing migrants towards the Libyan border, where many are stranded and desperately in need of humanitarian aid and where the international media are reporting innumerable fatalities.
As migrants, refugees, and asylum seekers face severe repercussions, it is evident that the EU is ignoring Tunisia's growing human rights violations. Instead, the European Commission works with Tunisian authorities to stop refugees and other migrants from reaching Europe.
Another contentious issue surrounding the deal is Tunisia's decline of democracy following Saied's partial suspension of the Tunisian parliament and removal of the prime minister in 2021.
With this agreement, Saeid's actions against the rule of law are given legitimacy as European leaders ignore that the president has dismantled most institutional restraints on executive power, issued decrees limiting free speech, and presented himself control over the judiciary.
Consequently, these agreements don't do anything to address the issues that initially prompted people to migrate. People who migrate constantly seek safety and security, and containing people in non-EU countries does not lessen people's reliance on smuggling routes.
People instead opt to travel on riskier routes to avoid being stopped by law enforcement while smugglers profit off them. Thus, despite the agreement's stated goal of ending Tunisia's unprecedented migration crisis, it is likely to increase the abuse of migrants' and refugees' human rights.
The EU must not participate in human rights violations and repression, and any migration agreements it makes with other parties must be subject to rigorous requirements for impact studies and respect for human rights. Therefore, a balanced strategy should be used that genuinely widens safe migration routes and concentrates on safeguarding migrants.
In addition, the lack of democracy in Tunisia is concerning, and the EU should promote free speech and an independent judiciary in the country.
Briefing by Rusul Alfawaz
THE GOOD FAITH PRINCIPLE IN INTERNATIONAL PUBLIC LAW
The good faith principle, also known as the 'bona fide' principle, is a general principle of international public law. In its rudimentary form, it implores moral undertones, 'to deal honestly and fairly with each other…and to refrain from taking unfair advantage' of another.
On perhaps a more complicated level, when applied to international public law, this principle obligates parties to conduct themselves non-arbitrarily, especially concerning inter-state relations. For example, in circumstances whereby States have competing interests, the principle permits the assuagement of said competition and, therefore, seeks to achieve fair results for all.
Appropriately, it is arguably one of the cardinal sources of international public law, and this importance is reflected in its inclusion in necessary international legal instruments such as the Vienna Convention on the Law of Treaties and the UN Charter.
A brief examination of the principle and its legal implications
It must be clarified that the principle is just that, a principle and not a rule of law. Ronald Dworkin previously differentiated between the two instruments; a rule is an obligation to which compliance is an absolute must, and a principle is merely guidance (to varying degrees), which proves helpful in decision-making processes. Thus, rules have more clearly defined parameters in stark contrast to principles, making the latter more amenable in accommodating multiple legal circumstances.
Good faith is widely overarching, and accordingly, there is intertwining with other legal doctrines to varying degrees (typically involving reasonableness, honesty and fairness) in that while there are other international public law principles such as acquiescence (quotidian consent given by a state), estoppel (whereby a state is prevented from having a say in processes) and pacta sunt servanda (whereby any agreements reached are binding and therefore must be kept), it is lesser known that said doctrines and more are rooted in the good faith principle.
These overarching properties were clarified by the International Court of Justice (ICJ) in 1974 in Australia v France and New Zealand v France (the Nuclear Test Cases) when, during its obiter dictum, opined that 'one of the basic principles governing the creation and performance of legal obligations is good faith', and as such, it is challenging to encapsulate the principle into a single definition.
There are many advantages to the good faith principle; for one, it encourages fair dealings amongst parties and thus supports honesty throughout commercial transactions and international relations. Additionally, it embodies the protection of reasonable expectations (see the Reasonable Expectation doctrine essential to contract law) in mitigating power abuse under the mentioned conditions.
Contrarily, although regularly invoked by the courts and the judiciary owing to its amenability and hence possessing comprehensive suitability, these characteristics create applicability issues in facilitating international relations and transactions. Established in common law, a jurisdiction typically based on following precedents; depending on the circumstances of a case or transaction, there needs to be a departure from precedents, which can cause some confusion, especially if the facts of a case or transaction are almost identical.
Moreover, the principle limits state sovereignty; more pointedly, competing specific state rights may be inhibited to allow other states to achieve the goals they sought in the first instance and in maintaining good international relationships. However, this limitation could prove the antithesis towards maintaining harmonious inter-state relations, as the 'aggrieved' State may take umbrage towards sovereign limitation and act accordingly, usually adversely.
In addition, contract law is based on precise terms rooted in the individualism of each contract. However, the extensive bounds of the good faith principle, which can be expressed or implied, are highly influential to the individual workings of a contract, which subsequently lessens freedom of contract, whilst the threat posed to other doctrines due to the law's inability to define the principle makes for increased commercial uncertainty.
That said, the principle is not the only source of legal obligations, and other legislative measures and general principles can be appropriated to alleviate the objectively perceived 'harshness' of the good faith principle. Therefore, the regularity of this principle's use is evident; in international and inter-state commercial transactions and in domestic fronts such as English football contracts and business to consumer transactions.
Irrespective of the many deemed 'disadvantages' of its use, the good faith principle remains the most fundamental general principle in international public law. Without it, honesty and assurance would be absent in significant dealings, making for challenging outcomes.
Briefing by Aqua Koroma