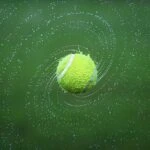 The Business of Tennis and their Key Players
August 1, 2023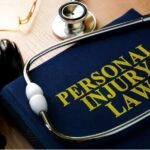 The Topmost Common Myths About Personal Injury Lawsuits, Debunked
August 2, 2023
Family law is a contentious and ever evolving legal space. There are multiple changes on the way in America, from the adoption laws that have 'elated' Native American leaders according to the New York Times, to changes in protective custody rights, through to a new push for courts to have expanded powers over children involved in more complex family cases. With all of this in mind, legal students who want to move into family law have a complicated area of expertise to move into. Those three fields are a good place to concentrate.
Protecting children
As well as acting as a mediator in otherwise peaceful, yet highly argued, family disputes, the family lawyer is there to provide protection for children. This role cannot be underestimated; lawyers and legal advocates will often have full access to the information impacting the child, from both sides of the family, and what that means for their welfare. Currently, advocates claim that there are weaknesses in this protective network. According to USA Today, children are regularly placed at risk during custody and other family law proceedings, and there is an urgent need for the law to change. With that in mind, national pressure campaigns are changing how the regulations operate around family law, and looking to protect children that way. These regulations will require even safeguarding from advocates and lawyers; something to be mindful of for graduates entering the field.
Fairness in adoption
As both The New York Times and Reuters have reported, the US Supreme Court has now rejected a legal challenge against an attempt to strike down a law that would prevent Native American adoptees from being placed Native American families (and, for that matter, other ethnicities). This is an interesting new development, and will demand a much more nuanced assessment of the needs and life of adopted children – what compelling factors would lie behind giving potential parents from outside their cultural background preference? This involves work and will become an important skill for new graduates.
Protecting fathers
Many of the family and custody laws of the USA are quite balanced, but there remain some inequalities that unfairly impact either the mother or father in individual cases. New York University Law highlights one such law, co-written by Christine Gottlieb, which seeks to allow unmarried fathers the same access and rights within New York courts as married men, who have received preferential treatment. While restricted to one state, similar patch up jobs which aim to improve, even slightly, can be found across the USA. This is difficult for family law practitioners, of course, but important, too; it's possible to show a commitment to the field, and the needs of customers, through this close application.
As reproductive and family rights change further at a state by state level, you will see more change coming up, and more need for professionals with flexibility and expertise. Embracing that principle will help to supercharge a family law career.