Why Choosing the Right Personal Injury Attorney Matters
July 29, 2023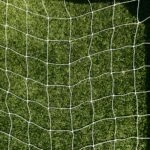 Kicking Off: Analysing the UK's Response to the Russia-Ukraine Conflict and its Impact on the Sports Industry
July 29, 2023
Finding yourself in the position where you have been injured by the results of another person's actions can be extremely frustrating. Unfortunately, many people assume that they simply need to live with their frustrations and that they can't do anything about the injuries they have suffered. This couldn't be further from the truth, though, as a personal injury lawsuit may be the best path to consider. Learn everything there is to know about personal injury law to determine if such a lawsuit is right for you. 
What is Personal Injury? 
Few people actually know what personal injury law refers to despite it being quite commonly seen in court. Personal injury law is a subset of tort law which directly deals with rectifying a wrongdoing that was performed against one party on behalf of another party. This rectification typically comes in the form of monetary payment called damages. The point of this payment is to make the plaintiff "whole" after the defendant's negligent actions. 
Common Types of Personal Injury Cases
Personal injury lawsuits can come in a multitude of different shapes and forms, but the most common situations include: 
An off-leash animal attack against a stranger
Slip-and-fall accidents that occur due to a lack of proper signage
Vehicle-on-vehicle or vehicle-on-pedestrian accidents
Medical malpractice cases where a healthcare professional violates their oath

Product defectiveness cases where a malfunctioning product injures a person
There are a number of different situations beyond the above in which personal injury could apply, which is why reaching out to a lawyer for assistance is important. 
How Much a Person Can Win from a Personal Injury Case
The actual amount a person can win from a personal injury lawsuit can vary drastically depending on the situation and type of personal injury lawsuit in question. However, the median amount awarded for personal injury lawsuits hovers around $30,000. This value can climb into the hundreds of thousands for certain types of personal injury lawsuits, however, such as medical malpractice cases. 
Proving Personal Injury in Court: What You Need to Know
Proving to the court that personal injury existed is far easier said than done, as a person needs to establish that negligence existed in the situation. This is done by proving the following four components: 
Duty of Care
First and foremost, it must be shown that the defendant had a duty of care to keep the plaintiff safe. All this means is that they need to have acted in a reasonable manner given the situation and in such a way that the average person would have also acted in the same way. 
Breach of Duty of Care
After the existence of a duty of care has been established, a person must then show that there was a breach of the duty of care. This breach is done by acting in a manner that would not be reasonably expected and shows a disregard for the defendant and others around them. This breach of duty is where negligence officially occurs, as the breach of duty is represented by this poor behavior. 
Proximate Causation
After the breach of duty of care has been shown, proximate causation is what must be shown afterwards. This simply means that the breach of duty of care on behalf of the defendant is, in some way, directly correlated to the injuries a plaintiff suffered. After all, a person can't attempt to sue someone else for injuries resulting from a car accident that the other person had no role in causing whatsoever. However, if a person was texting and caused another driver to swerve to avoid being hit, only for them to hit another driver, the original person could be held accountable. 
Correlated Damages
Finally, after the above has all been shown, it must be shown to the court that the damages a person is filing for line up with their injuries. This just means that they are suing for a fair amount of money based on the injuries they had. 
Build your legal case today
Determining whether or not a personal injury lawsuit is the right choice for you is extremely difficult and will almost certainly require the help of a lawyer. That's why after learning everything you need to know about personal injury above, you need to take the time to reach out to an accredited lawyer in your area. This personal injury lawyer can help walk you through the finer details of a potential trail and what you should expect going into your lawsuit should you file one.