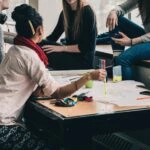 Want To Make Your Side Hustle Work For You? Here's What You Need To Do
July 10, 2023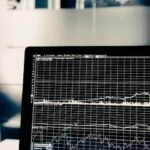 Turmoil in the Capital Markets Industry
July 12, 2023
At the heart of law in any country are legal texts, which are laws, acts, regulations, etc. Understanding these texts is essential for students, lawyers, judges, and other people involved in the justice system. Similarly, the ability to read law-based provisions simplifies the preparation of arguments for lawyers, eases essay creation, and aids with interpretation. This article is for you if you are interested in learning about the interpretation of legal texts for better essay analysis. Reading this post should help you understand why it is crucial to read the law effectively. Likewise, it will highlight the techniques for interpreting law-based texts. Finally, you can learn how to leverage your ability to read legal documents to analyze essays. Keep reading to find out more.
Importance of Law Interpretation
Developing a decent legal essay requires an understanding of the law. However, you cannot appreciate provisions if you cannot make meaningful interpretations. Through consistent practice, you can develop effective strategies for reading and deciphering rules and regulations. By extension, it should help you identify primary arguments, make informed conclusions, and have a well-grounded understanding of texts. Below are methods you can use to enhance your law-based document reading and comprehension skills.
Understand Context
Each law, rule, regulation, or other text is written with a purpose. Before you can interpret or use it, you must understand its context. To achieve this, you must learn about:
The legal structure of a country or jurisdiction;

Established precedents;

Relevant cases;

Interpretations by scholars.
Understanding these elements will give you the foundation to approach any law with the best perspective. Likewise, it should make your analysis or opinion reliable. That said, if you are a student, improving your legal comprehension should not derail you from your academic assignments and projects. If you are looking for external help with your academics, you can find a professional by searching "Who can write my paper for me?" online. Doing this should give you time to concentrate on other aspects of your studies besides essay writing.
Simplify Texts 
In most cases, law-based texts are complex and dense. As such, reading through this content for easy comprehension may be challenging. With the help of law interpretation, you can break down information into smaller and more manageable chunks. To achieve this, you can section texts into paragraphs. Afterward, you can analyze each section individually while taking notes and drawing conclusions. Adopting this approach keeps you focused and helps you document critical information.
Define Primary Concepts and Terminologies
There are specialized terminologies in every legal document. For correct interpretation of texts, you must understand such terms. Therefore, you must define and comprehend each term you find in a document. Doing this limits mistakes and misunderstandings. It also ensures you know what the originators of the law document intend. Yet, law school students must understand concepts and terminologies while completing assignments and other academic projects. Using the write my essays AI platform should offer you various benefits. Depending on your academic needs, you can use it to generate a title, paraphrase content, check for plagiarism, and more.
Analyze Arguments
In general, a legal text may present several viewpoints. Understanding context and defining primary terminologies makes it easy to analyze arguments. To achieve this, you must consider pieces of evidence, reason each point, and review counterarguments. Undergoing these steps should help you identify and analyze arguments.
Legal Text Interpretation Techniques
Understanding the importance of law interpretation is incomplete without learning the technique for achieving it. Likewise, having a great background in reading law-based documents should make the entire process easier. Below are some legal text interpretation techniques that should enhance your overall skills.
Text Contextualization
A sentence or paragraph can have multiple interpretations. You do not expect it to be isolated from various factors. Some factors that can affect text contextualization include society, politics, and history. As such, you must consider the wider context during which a law or legal document was written. Comprehending the background should help you understand the text's implication and the originator's intent. It should further give you the basis to understand and adopt modern interpretations of older legal documents.
Legislative Intent Determination
Statutory laws come into existence through legislation. You must learn about the legislative intent when interpreting any legal text. Therefore, you should find and read up on committee reports, house debates, processes, and the history leading up to the creation of a law or an act. Doing this should help you interpret each article or statute in line with the original intent of the lawmakers. For example, understanding legislative intent is essential in pinpointing what the founding fathers of the American Constitution had in mind.
Utilize Legal Principles
Standard legal principles are useful when interpreting legal texts. In addition, each country or jurisdiction may have varying philosophies for approaching the law. Hence, you must learn about fundamentals that include the doctrine of judicial precedent, purposive interpretation, and plain meaning. Accurate application of legal principles when analyzing text should help you make meaningful interpretations.
Evaluate Precedents
Precedents are essential in making legal interpretations. These authoritative examples of past legal proceedings and meant to simplify legal processes. Thus, you should research relevant presidents to identify expert opinions and likely case outcomes in the legal field. Doing this will help you develop a persuasive and comprehensive argument.
Seek Other Perspectives
While examining precedents and interpretations, ensure you look at various opinions. Speak and engage with academics and people with diverse perspectives. Participating in informative debates and seminars can help you successfully analyze any essay.
Using Legal Interpretation to Strengthen Essay Analysis
Learning about the importance of law interpretation and legal text interpretation techniques is necessary for strengthening your essay analysis capacity. Below are the benefits to consider.
Deepens Understanding
Successfully analyzing an essay requires excellent comprehension abilities. You can enhance this skill through reading and reflection. With time, you should acquire the capacity to scrutinize complex legal texts while considering various arguments. By extension, it should help you present better points in essays.
Identify Primary Arguments
The primary arguments of every legal text define the document or section. As such, having the ability to identify the main opinions is helpful when analyzing any article. It also has a positive effect on your writing skills.
Beyond identifying arguments, learning legal text interpretation should make opinion evaluation easier. It gives you the skills you need to evaluate what different experts have to say about a single provision. Likewise, you are better able to assess the merits and demerits of each argument, which makes your analysis more appealing to a wider audience.
Develop Persuasive Perspectives
Consistently reading different opinions improves your skills in various ways. In particular, it makes you better able to develop persuasive arguments when creating an essay. Similarly, it should significantly enhance your analyses while leveraging informed interpretation through extensive research. Furthermore, it can help you develop well-articulated arguments that are easy for people to understand.
Conclusion
Effectively reading law helps you develop stronger essay analysis skills. To achieve this, you learn the importance of law interpretation by understanding context, simplifying texts, defining concepts and terminologies, and analyzing arguments.
Furthermore, there are various legal text interpretation techniques to consider when learning to read law for better essay analysis. The techniques that should learn include text contextualization, legislative intent, utilizing legal principles, evaluating precedents, and seeking other perspectives. Finally, you can leverage legal interpretation to strengthen essay analysis. You should acquire several benefits that deepen understanding, help identify primary arguments, and develop persuasive perspectives when writing essays.
Author: Cynthia Young
Cynthia is a legal practitioner and a writer. She creates informative articles for several online legal publications. Her goal is to clarify legal topics and give the public understanding of pressing legal issues and subjects. When she isn't working, she likes hiking and running.