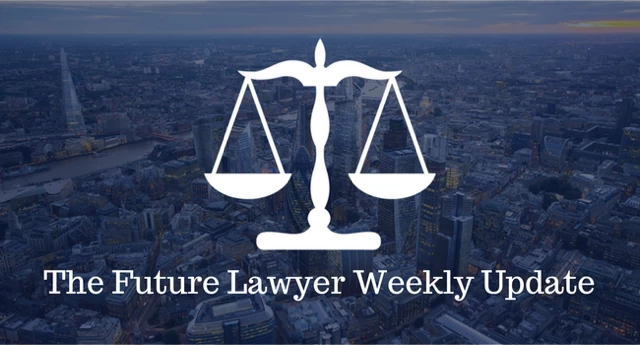 The Future Lawyer Weekly Briefing – W/C 22nd May 2023
May 22, 2023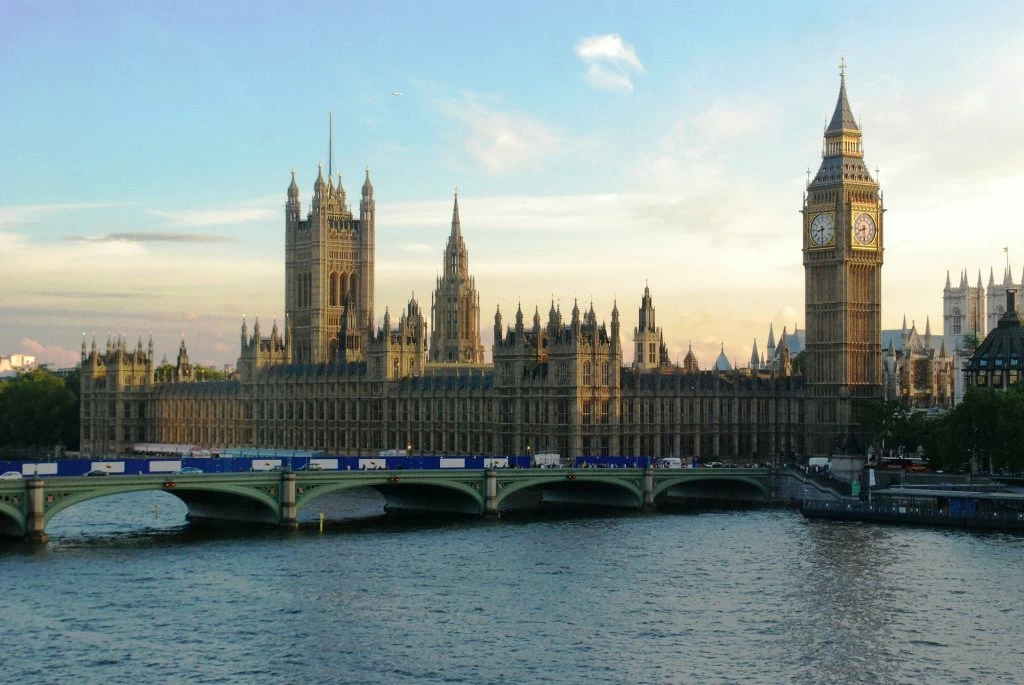 Clear the Lobby: What Laws are MPs voting on this week? W/C 22nd May 2023
May 23, 2023
Article by Timothy Chan
Twitter Inc. has arguably been one of the biggest companies that have received drastic changes in merely a year. Recently, Elon Musk announced that Linda Yaccarino, NBCUniversal's former head of advertising, will become Twitter's new chief executive starting in six weeks. In this article, we'll take a deeper look at Twitter's transformation over the year, what this means for the business, how law firms come into play, and potential obstacles ahead. Due to this, we'll begin with Elon Musk's acquisition of Twitter for $44 bn in October 2022.
Where it started: Elon Musk buys Twitter Inc.
Elon Musk initiated the acquisition of Twitter on April 14, 2022, in which the deal closed on October 27, 2022. Situating the word 'closing' in a commercial law setting is particularly relevant, as closing is a distinct stage of a transaction where all the necessary actions, such as conditions precedents, have been satisfied. This could range anything from transferring ownership of assets to closing documents. Paying at a price of $54.20 per share in cash, Elon Musk took Twitter private at the cost of roughly $44 billion. 
But purchasing a company at this price is no easy task, which begs the question of financing. Using a mixture of debt and equity financing, Musk utilised $13 bank loans, including Morgan Stanley and Bank of America, alongside a portion of Tesla shares, personal cash, his own Twitter stake, and equity investors, including Oracle Corp co-founder Larry Ellison and Saudi Prince Alwaleed bin Talal. 
Through this, we arrive at two of the typically biggest revenue generators for corporate law firms: their M&A and Finance departments. In a simple example of Musk's takeover, undoubtedly, the law firm responsible (in this case, Skadden) would have had lawyers involved in the drafting and negotiation of the share purchase agreement, one of the primary documents involved in a transaction. Other key documents the finance department would have helped, for instance, would be drafting and negotiating documents such as loan agreements for the debt financing portion. 
However, news articles have also discussed that the $44 bn valuation for Twitter is extremely overvalued. This points us to the importance of due diligence. It would be unsurprising to suggest, for instance, that Skadden's lawyers, as both financial and legal advisors, would have most likely warned Musk of the potential overvaluation of his Twitter acquisition during the due diligence process. Due diligence is a comprehensive and systematic investigation of a business or organization, typically conducted before a transaction such as a merger, acquisition, or investment. Yet, as law firms are equally likely to please clients and put them at the centre of all matters since their revenue depends on the client, it is equally possible to suggest that Musk dismissed some of these initial warnings, which could serve as a potential explanation as to why he initially tried to back out of the deal. This thus points us towards the complex relationships between law firms and their clients. 
With an overvaluation at hand, a problematic balance sheet and negative cash flow, loans to be repaid and Twitter at stake in the event of default, we thus begin a new chapter in Twitter: a rescue attempt. 
Twitter's problematic cash flow and 'rescue' attempts
With the problems outlined at hand, Musk's solution included massive layoffs, which led to a reduction of at least half of its initial 7,500 employees, leading to an estimated 1,500 employees at present, which he remarked took a financial toll on the company. Simultaneously, however, there was a marked decline in advertising on Twitter, one of its main revenue streams, as marketers left the site over his plans to relax content moderation. If one lesson could be learnt from the history of businesses, it is the fear of uncertainty. Thus, while Twitter generated net cash of $126mn in the first quarter of 2022, this fell to $30mn in the second quarter. 
There are other measures that Musk rolled out in an attempt to make the balance sheet even. This included the controversial $8-a-month 'blue-tick' subscription that most are familiar with, as users ridiculed this decision online. Another area that Musk attempted to develop ways to give Twitter an 'all-rounded' capability, including incorporating messaging, payments and commerce. To advance this, Twitter has been applying for regulatory licenses across the US and designing the software required to introduce payments across the social media platform. Musk recently appointed Crawford, Twitter's director of product management, as the chief executive of Twitter Payments. 
Furthermore, Musk has laid out plans to introduce a paywall to access Twitter's data, a new monthly pricing structure. For instance, a minimum amount of $42,000 a month is estimated for developers to access its data streams, with several tiers rising into six figures, according to multiple sources. Some developers, including big customers like Microsoft and Intercom, have dropped the use of Twitter from their social media management tools. While introducing this new plan will certainly increase revenue for the company, it might also inadvertently harm its existing customer base. 'Know-your-client', or perhaps an extensive analysis of which customers Twitter would like to continue to serve and which customers it would like to entice on board, would be crucial in the years to come for its financial stability. 
Twitter today and its future
One of the most recent updates regarding Twitter is Musk's decision to have NBC Universal's former head of advertising, Linda Yaccarino, as the new Twitter Chief Executive. On the one hand, some Twitter investors and bankers have been keen for Musk to select new management as soon as possible, particularly since massive layoffs have rendered a lean composition of teams internally and multiple errors in technology due to the lack of staff. Some Tesla investors are also happy with this decision since this means that Musk could focus on his Tesla company, whose shares have fallen 30 per cent over the past year. In hearing this news, perhaps coincidentally, Tesla shares have risen by two per cent. 
On the other hand, critics have argued that Linda's previous ties with the world economic forum potentially render her vision in opposition against Musk, who declares himself to be a 'freedom absolutist'. This thus reminds us that any business or company, no matter its size, is subject to the influences of the politics of today. 
On a broader scale, however, it also seems suggestive that Twitter's 'turmoil' period is not over so soon. For instance, Musk and the EU are currently in disputes over the moderation of the social media platform, with regulators in Brussels telling Musk to hire more human moderations and fact-checkers to review posts, which thus complicates his recent decisions towards massive layoffs. The Digital Services Act is legislation that will force Big Tech groups to police sites, particularly more aggressively, for illegal content. Those that fail to comply in this aspect could face breach fines of up to six per cent of global turnover. 
Another alternative to Twitter that has gained recent traction is the platform Bluesky, backed by one of Twitter's co-founders, Jack Dorsey. However, it is still currently in beta mode and only has about 50,000 users, a minute number compared to giants including Twitter and Meta. This new social media is different since it is a so-called decentralized model, an interoperable system where no central authority is in control, in response to debates over how platforms should be moderated. While it is still uncertain how such platforms will perform in the modern digital age, one thing is certain: Twitter's business strategy and financial performance have most certainly not been finalised.
Sources
https://www.ft.com/content/edfead7f-27b5-441b-8971-8a161bad4830
https://www.ft.com/content/703c3894-3adc-45f1-b280-1a75c4085d60
https://www.ft.com/content/df736d6a-cc50-4ba4-a426-568a90c9cf4b
https://www.ft.com/content/b429b624-bf82-4ccd-bf69-b75055403952
https://www.ft.com/content/a7c1ebfc-8e80-45e6-9c4e-0aa4da418786#post-727501df-a4bd-4094-b773-8b41a4baaaf5
https://www.ft.com/content/ccb40e03-099f-4bfe-ad34-2e6c3ec88c81
https://www.ft.com/content/dcccbed4-1a9a-4e7b-8f2a-dce92aa6efeb
https://www.ft.com/content/703c3894-3adc-45f1-b280-1a75c4085d60
https://www.ft.com/content/9d84d534-b2dd-4cff-85d1-aee137b26a45
https://www.ft.com/content/4205dfd0-c02c-4591-b7c3-0076dcc654fa
https://www.ft.com/content/574a9f82-580c-4690-be35-37130fba2711
https://www.reuters.com/markets/us/how-will-elon-musk-pay-twitter-2022-10-07/
https://www.bloomberg.com/news/articles/2022-04-14/elon-musk-launches-43-billion-hostile-takeover-of-twitter?leadSource=uverify%20wall