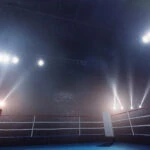 MMA knockoff organisations – A rise in violence or entertainment?
April 21, 2023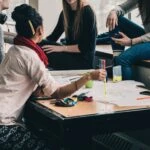 Top Decisions for Third-Year Law Students
April 24, 2023
In this article, Elfie Farrant interviews a partner at Downs Solicitors LLP, who shares his non-traditional path to becoming a lawyer, including his journey into employment law. He discusses the type of work involved in acting for employers in employment disputes, the additional responsibilities of being a partner, and the benefits of working at a medium-sized law firm
Please start by briefly explaining your journey to becoming a solicitor.
It certainly was not the textbook way. I left school at 16 (you could then) and joined the family firm. That didn't work out and at 19 I got a job in the civil service at the DWP because my sister worked there, and I knew that they had vacancies. I stayed there for 12 years, but around 5 years in I spoke to a colleague who was doing a part-time LLB through London University. I was interested and after doing an access course, I started a 4-year LLB in London whilst working full-time, by studying in the evenings and weekends. I got my 2:1 and left the civil service. I completed some paralegal work for a few months at what is now DAC Beachcroft in London in their projects department. I then did the LPC full-time and got a training contract at a different firm in the East Midlands.
What motivated you to work in the field of employment law?
I did it as an elective on the LPC but with no thought of one day doing it for a living. It was certainly interesting and intellectually challenging (e.g., TUPE!). At the firm I was training at they did some employment work and I got involved with that. Then, one day I was on an employment law 1 day training course. In the break, I spoke to a chap about the World Cup qualifier which was on at the time (c.2001). A few days later he called me at the office. He had tracked me down to headhunt me to do employment law at the firm where he was a partner. A better firm as it turns out and I transferred my training contract there and qualified into employment. That was an interesting time because it was constant employment tribunal work, so I got to do a lot of advocacy work. It's funny how you feel more confident about doing advocacy when you're younger and less confident as you get older. It's probably because I know a lot more now and how complicated things can be – a case of ignorance is bliss I suppose!
You specialise in acting for employers in employment disputes; could you summarise the type of work that this involves? 
Generally, they are potential claims of unfair dismissal or discrimination, but they could be any type of claim that an employment tribunal can deal with. Whilst a tribunal hearing is a possibility, in practice matters are often settled following negotiation. Sometimes the employee/claimant is represented by a lawyer, and sometimes not. Generally, it is easier if they are represented and get some advice. If it doesn't settle, we could be at an employment tribunal and nowadays I generally instruct a barrister to do the advocacy. My specialism has really become the negotiation aspect because that's how things are normally resolved.
How would you describe the additional responsibilities involved in being a partner?
If I'm honest, I didn't study law to end up doing management. However, it is an opportunity to contribute to the firm in other ways beyond simply fee-earning work. At my firm, Downs Solicitors LLP, I'm the Quality Partner and the data protection officer. Obviously, I must make time to carry out those duties in addition to my main role of being a lawyer but it's not too onerous. It also means I get to work with a lot of colleagues I wouldn't otherwise deal with which is fun.
What do you think are the benefits of working at a medium-sized law firm, as opposed to a larger city firm?
I suppose the obvious one is that you feel a bit more significant, not just a tiny cog in a big machine. We have about 100 staff at my firm so you can, just about, know all your colleagues so it's a more friendly working environment.
What piece of advice would you give to students and graduates interested in pursuing a career in employment law?
That is a difficult question. The thing that springs to mind is that you need to be careful to pick an area that you are going to be comfortable doing for the rest of your career because, in my experience, people don't tend to change practice area mid-career. If I had gone into property law, I think I would have become very bored (no disrespect to my property colleagues). Try and get experience in different areas in your work placements etc. and find out from those you are shadowing what their work involves. Not everyone does so you could save yourself a lot of wasted time and effort by making the right choice early on.