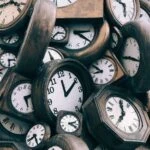 Effective Time Management Techniques for Law Students
April 19, 2023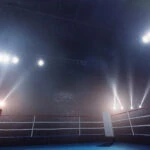 MMA knockoff organisations – A rise in violence or entertainment?
April 21, 2023
Article by Hanna Bajwa
Tesco, the largest supermarket chain in the UK, has reported a significant increase in annual sales, but pre-tax profits have halved due to rising costs. The supermarket giant reported sales of £66bn, up by 7%, but pre-tax profits fell by 51% to £1bn. Tesco attributes this decline to unprecedented increases in prices charged by suppliers and the impact of rising energy bills and wages.
Unite General Secretary Sharon Graham called the results an example of "excessive profiteering fired up by astonishing corporate greed", while Sue Davies, head of food policy at Which?, said Tesco and other supermarkets "could be working harder" to keep grocery bills manageable.
However, Tesco's CEO Ken Murphy hit back at the claims, saying the company had shielded customers from the full force of "unprecedented" cost pressures it was facing. He said that Tesco's price hikes were "meaningfully lower" than the 17.5% grocery inflation rate recorded in March by data firm Kantar.
Analysts note that the rise in grocery inflation has been one of the most painful areas of overall rising costs for consumers. The increased costs of living have been causing many customers to struggle. This has led to the rise of discount retailers, such as Lidl and Aldi, which have been growing at a rapid pace, forcing the traditional 'Big Four' – Tesco, Sainsbury's Asda and Morrisons, to keep up. Although Tesco has retained its crown as the biggest grocer, with a 27% slice of the market, Aldi and Lidl have been hot on their heels. Aldi's market share hit a record 9.9% in the three months to March 19, according to Kantar.
Overall, while Tesco's profits may be seen as high by some, the company's CEO has highlighted the challenges it is facing from inflation and competition from discounters. It remains to be seen whether the company can continue to balance the needs of its customers and shareholders in a challenging economic environment.