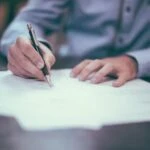 6 Useful Tools To Help You Organize Your Legal Documents
April 19, 2023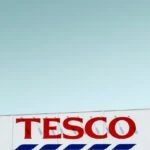 "Aisle Be Back": Tesco Battles Against Discount Retailers Amid Challenging Economic Environment
April 20, 2023
Article written by Sunday-Ayegba Grace, Babcock University, Third year LLB.
Law students are constantly juggling a variety of responsibilities, from attending classes and studying to participating in extracurricular activities, part-time work, internships, and maintaining a personal life. With so much to do, it's no surprise that it's easy to feel overwhelmed and stressed out. However, by employing effective time management techniques, law students can make the most of their time, reduce stress levels, and achieve their academic and personal goals. In this article, we'll explore some essential techniques for effective time management for law students, equipping you with the tools to take charge of your schedule and thrive in law school.
Create a Schedule
A schedule is a plan for carrying out a process or procedure, listing out intended events and their respective times. Creating a schedule would help law students plan their time and adequately prioritise tasks. In creating a workable schedule, it is recommended that you begin by assessing your workload, determining tasks that are critical, allocating time for each task, employing a planner or digital calendar, and scheduling breaks. Schedules should be reviewed and acclimated regularly to maximise progress.
Set Goals
Setting goals is an excellent technique in helping law students stay motivated, focused, and accountable. It involves identifying specific, measurable, achievable, relevant, and time-bound (SMART) objectives that align with your personal and professional aspirations. Setting realistic goals, both short-term and long-term, can help students track their progress, measure their achievements, and increase their chances of success.
Eliminate Distractions
Effective time management requires the elimination of distractions that can impede your progress. Distractions can manifest in various forms, such as social media notifications, noise, or interruptions from fellow students. These disruptions can disturb your workflow, diminish productivity, and elevate stress levels. To eliminate distractions, you must first identify what distracts you. Some solutions may include turning off notifications and working in a quiet environment. By eliminating distractions, law students can concentrate on their current task and yield increased efficiency.
Take Breaks
Taking breaks is an essential part of effective time management. Research has indicated that incorporating short breaks into your routine, such as stretching or going for a walk, can aid in enhancing focus and concentration. Breaks allow your brain to recharge and digest information, which can assist in retaining knowledge and facilitating innovative thinking. By taking frequent breaks, you can promote improved cognitive functioning, avoid mental exhaustion, and increase productivity. A technique that can be employed is the Pomodoro technique which involves working for 25-minute intervals, followed by short breaks. After four 25-minute intervals, take a longer break. This technique can help in maintaining focus and ensuring productivity.
Set Deadlines
Establishing time limits for tasks and projects is an effective way to ensure responsibility. Such time limits can also assist in organising tasks and avoiding postponement since they create a sense of urgency and motivation to complete work within a reasonable timeframe. While setting deadlines, it's essential to take into account the task's extent and complexity, as well as any external circumstances that may influence the timeline. It is crucial to be practical and adaptable with your deadlines to avoid undue stress and ensure that you can deliver quality work.