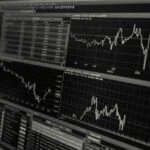 The Next Era of China's IPO Regime: Has the 'Crackdown' Ended?
February 28, 2023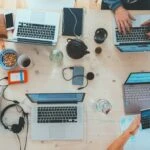 Tech Savviness: A Skill for Every Law Student
March 4, 2023
Disclaimer

: This article is written by CHEN Xintong. Any views and opinions expressed in this article are those of the writers and do not necessarily reflect the views or positions of the team editor nor any entities they represent.
The latest uplifting news in the United States
In December 2022, The Assembly Bill A5653B, which is so-called the New York Cruelty Free Cosmetics Act, was approved and thus awaited its enforcement in the inception of 2023. Thanks to the endless effort by animal activists, who have persistently devoted themselves to improving animal welfare in the United States, New York is now the tenth state denying the requirement of animal cosmetic testing.
Viewing back to the history of prohibiting animal cosmetic testing in the United States, we can find that this issue attracted little attention from state governments before the early 21st century. Not until 2002 did California legally pass a law banning animal cosmetic testing in response to the appeal of cruelty-free cosmetic products. This law undeniably acted as a milestone aiming at eliminating laboratory animals' pain, if any substitutions are scientifically available. Following California, other states consequently promulgated similar laws, such as Nevada (June 2019), Illinois (August 2019), and Virginia (March 2021).
Encouraged by New York, exponents of animal rights in the United States express that a federal document is highly expected to come into force by Congress to outlaw cosmetic testing on animals all over the country.
Reasonableness of rejecting Animal Cosmetic Testing
Merciless torture inflicted on innocent animals
Of all causes related to banning animal-based cosmetic testing, the painful experiences undergone by animals might be the most persuasive.
The history of using animals for research purposes emanated from about 500 B.C in ancient Greece. Since then, animal scientific experiments have been considered a normal and impartial practice, with the excuse of curing physical and mental disorders. With beauty industries gradually becoming one of the integral pillars of economic development, testing on animals has thus been extended to this field.
Animals possessing similar genes with human beings have been unfortunately chosen to serve as the subject of cosmetic testing — usually rats, rabbits, and guinea pigs. Professional experts perform testing on rats by compelling them to inhale and digest cosmetic ingredients, to measure the poisonous level. Rabbits, as sensitive animals which are easy for humans to control, have been used for "Draize test" which can eventually cause corneal ulcer and blindness. As to guinea pigs, they are smothered by cosmetic substances to test skin sensitivity. After the experiments are completed, these animals are deemed useless by professionals. Hence, they are deprived of lives just like trash instead of living creatures.
Public appeal to discontinuing cosmetics based on animal testing
People nowadays have more access to social media and thus are exposed to more information, which might not be known to them, including how animals suffer in horror-house laboratories or farms. Consumers prefer products that promote animal protection. For example, data collected by the National Research Center in 2016 highlighted that more than 70% of purchasers care about better animals' living conditions in the United States.
Every individual represents the social culture she or he lives in and thus helps redefine, reshape, and reconstruct pre-existing society. A study concludes that when consumers voluntarily pay more attention to animal welfare, they are more likely to pay for brands with the allegation of "not tested on animals". Consumers' preferences can thus conversely give leverage to cosmetic companies' future strategies. Namely, once these companies are cognizant of the fact that a pervasive culture of caring about animals can substantially impact what consumers buy, they might be more willing to continue their corporate label of "not tested on animals".
An exemplary company is The Body Shop, the first "multinational beauty company" that expressly objects unethical testing on animals, featuring cosmetic products made from raw materials. According to an interview, 83% of consumers of this brand said that it was because of the brand's concern about animal welfare that they were loyal to its trustworthy products. Another instance manifesting that people's altruistic values can promote a legal ban on animal testing is Australia. Under sheer volume of citizens' appeals, the Australian Government outlawed testing on animals for cosmetics in July 2020.
Effective Alternatives are not impossible
With scientific technology consistently progressing this decade, more rigorous techniques have been able to substitute cruel animal testing on cosmetics.
Three pervasive methods are (i) Cell-based experiments; (ii) Human volunteers; and (iii) Computer modelling. Just as Anissa Putois, a spokenperson of People for the Ethical Treatment of Animals (PETA) France, said, "Unethical animal testing now is less robust than some the new methods, such as cell cultures, or tests with human skin samples."
Research evidently reveals that a cell-based assay, the underpinning of which is human biology, can produce more accurate results concerning humans sensitisation to certain substances contained in cosmetics, compared with animal testing. Similarly, human volunteers can also assist with non-animal testing either by donating their healthy tissues to the laboratories or by personally being the subjects of certain experiments. The former furnishes laboratories with abundant sources that can grow in a controlled environment, a method called vitro culture.
Aside from being environmentally friendly, these alternatives are likewise less money-consuming. Data highlights that the cost of animal-based testing is commonly higher than that of non-animal alternatives. Taking the skin corrosion experiment as an example, "Draize rabbit skin test" incurred 1800 dollars while the in vitro test established by human skin model only cost 850 dollars.
As mentioned above, the versatility of novel approaches brought by innovative progress in science has made it possible to gradually eliminate animal-based testing.
Global Trend of delegitimizing Animal Cosmetic Testing
Our world is now entering into a more civilized era, an era promising to equally recognise animals rights as well as welcome cruelty-free cosmetic products among consumers.
Countries precisely banning this testing
By now, 42 countries have legislated that the usage of animals in cosmetics should be discontinued.
European Union became the first to completely prohibit animal-based cosmetic testing and marketing as well as cosmetics containing animal ingredients in 2013 without any exception, according to Article 18 of EU Regulation 1223/2009, a regulation replacing EU Directive 76/768/EEC with the same article.
Among the 42 countries, EU members have constituted more than half, while the remaining countries are "Australia, Colombia, Guatemala, Iceland, India, Israel, Mexico, New Zealand, Norway, South Korea, Switzerland, Taiwan, Turkey, and the United Kingdom". Additionally, some countries like Canada, South Africa, Brazil, and Sri Lanka are in the process of framing legislation.
An inspiring enactment by China
China made a breakthrough in the area of Animal Law in 2021 by allowing certain cosmetics to circumvent animal testing.
Before 2021, China had been the sole country strictly mandating pre-market animal testing of all cosmetic products, wherever these products had been manufactured. This mandatory requirement had received sharp criticism from sympathetic supporters of animal welfare all over the world, pointing out that the Chinese Government could not justify why such horrifyingly relentless testing should still exist. Indeed, this could be a roadblock for those attempting to promote non-animal products.
On March 4th 2021, The National Medical Products Administration officially announced that pre-market animal testing would no longer be imposed on ordinary cosmetic products based on the following prerequisite — Companies should both complete a "safety assessment" of products and simultaneously possess "a certificate of Good Manufacturing Practice (GMP)", issued by national authorities from the countries where cosmetics have been manufactured.
Notwithstanding that this announcement can only be applied to "ordinary cosmetic products" (i.e., personal care products and beauty products), it signals that China is more likely to be on the trajectory of relieving animals from unnecessary experiments, keeping up with globally advanced standard. As such, China also shows a willingness to embrace cosmetics manufactured by brands claiming to be cruelty-free.
Cancellation of animal testing of "special cosmetic products" — sunscreen, anti-shedding, and children products, and hair dyes — has still been eagerly awaited by Chinese citizens.
Conclusion
Overturning the tradition of animal testing in cosmetics does not seem to be an extremely stony process as an increasing number of countries have taken actions to ban it.
Having said that, the campaign to end cruel cosmetic testing on animals should not be abandoned. Although provisions have been enacted in a multitude of areas, how to scrutinize the process of manufacturing cosmetics is another story. The implementation of such articles sometimes can fail due to animals' inability to prosecute if they still secretly bear misery. Thus, to ensure the implementation of this positive trend in cosmetic markets, official authorities to oversee and the details of surveillance are also pivotal.