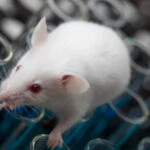 Prohibiting Animal Cosmetic Testing: A Positive Worldwide Trend of Cosmetic Markets
March 3, 2023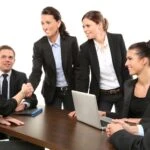 4 Types of Lawyers You May Need in Ohio
March 5, 2023
Article written by Sunday-Ayegba Grace, Babcock University, Third year LLB.
Tech savvy generally refers to the knowledge and proficiency in the use of modern technology, particularly computers, and it remains a vital skill that every law student across the globe should strive to acquire. Although law students are not required to garner advanced computing skills like programming or UI/UX design, it is important that some basic skills are within the arsenal of law students. Such skills include but are not limited to, data entry and organisation using MS Office, composing formal emails, social media skills, and adequate utilisation of search engines for research.
The legal profession continues to experience a purge whereby individuals have begun embracing new technological innovations, leaving behind the traditional ideologies of the legal profession. Law firms are also on the lookout for individuals who can understand and adopt new technology as the world evolves. Law students who possess these basic skills enjoy numerous advantages including:
Easy access to information
Social media skills offer its users an avenue to remain informed on relevant and rising issues in the legal world. A law student is expected to know 'something about everything' and this can only be achieved when one is updated and informed on what goes on daily in the world. Being conversant with the latest happenings on social media platforms like Twitter and blogposts help improve their writing skills and vocabulary as they are being exposed to more articulate speakers on the platform.
Online research skills are also essential for a law student as it presents a platform to find necessary precedents, cases, and facts necessary for research, assignments, and projects. Rather than spending time flipping through textbooks or journals in a library, research engines and tools could simply be employed, and relevant information would be located online.
Increased prospects
Law students who are tech savvy have access to more opportunities than those who lack these skills. As previously stated, law firms are more interested in recruiting individuals with tech skills as they are believed to be more efficient, proficient and adapt to meeting the requirements of the ever-growing legal industry. These students also have an option of venturing into tech law, which requires adept knowledge in legal tech world, with ease.
Increased productivity
Tech savvy students experience increased productivity in carrying out their tasks, research, and assignments as they are familiar with new technologies and software. For instance, a law student well adept with search engines will have an easier time locating precedents and information than a student who has to spend time scourging through the books in a library to locate one useful to them. Also, a student proficient in the use of a computer can easily put together an assignment or write up, edit it, and adequately reference the work as opposed to one who has to ask a friend or computer literate to put together their work.
Impressive communication skills
Effective communication is a necessity for every human being. Hence, there is a need for tech skills which improve communication, such as presentation skills and email writingto be acquired. Law students should be able to express themselves in an articulate manner both verbally and in written format. Furthermore, many job applications involve writing and sending formal emails to the organisation of interests and in general, formal emails are the major form of written communication in a workplace. Requisite knowledge on how to compose and format such emails are paramount in this scenario.