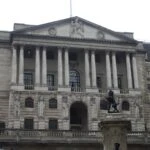 How is the UK coping with the rise of interest rates? A deep scope into the impacts on households and businesses in 2023
February 24, 2023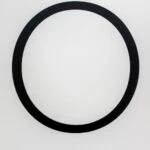 The O Shaped Lawyer
February 26, 2023
Article by Melissa Croxford
The recent economic instability that has plagued the world has produced some interesting developments in the car industry as some companies have experienced booms and others have fallen flat. With the environment becoming increasingly part of the automobile agenda, this falls against the backdrop of a decline in consumer spending on cars as the threat of recession lingers. This paves the way for an unpredictable 2023, however, amidst this uncertainty, some clear trends are emerging.  
Consumer Decline 
With consumers across the globe looking to cut costs as the world hurtles towards a recession, the car industry is one industry that has been particularly impacted. Typically, the purchase of cars is a sign of luxury and has been a status symbol for wealth and prosperity. Therefore, as the economy is in decline, possession of cars is increasingly becoming a commodity for the very wealthy as everyone else suffers under cost-of-living pressures. At the end of the last calendar year, Rolls Royce Motor Cars had a very successful year as its luxury add-ons for the car attracted its ultra-rich clientele. This year also saw the company's bringing the average age of their buyers down to 43, showing that even when the market is suffering, they still managed to extend their consumers. The success of Rolls Royce Motor Company seems to be an enigma within the car industry simply because of the stability of their wealthy clients, whereas other companies suffered more.  
Recently, Tesla announced global cuts of their prices by 20% for some of their ranges. Furthermore, the price of used Tesla vehicles fell by £5,000 in 3 months in the UK, following their cuts to their new Model 3 range. Elon Musk has justified Tesla falling short of its 2022 growth target by suggesting that recent cuts have led to an increase in sales. Whilst Musk justifies these cuts, it does not eliminate the fact that Tesla also has its fair share of wealthy customers experiencing financial woes based on the economic climate. Therefore, the success of Rolls Royce Motor Cars stands out as an anomaly and with no signs of recovery for the economy it is likely 2023 will see other companies suffer as consumers continue to prioritise living necessities over premium purchases.  
Several companies have had to impose large-scale job cuts specifically in Europe to try and combat the concerning decline in consumer spending. The largest union in Germany, IG Metall, suggests that Ford plans to slash more jobs in Europe and rescale operations to focus more on the United States. This reflects wider themes within the car industry of companies having to implement desperate measures in times of economic crisis.
The Environmental Agenda  
Increasingly, the environment is becoming an essential aspect of businesses in all areas. Within the car industry, moves over the past few years towards developing EV automobiles demonstrate that the environmental agenda is becoming the future of cars. 
However, there have been several teething issues relating to the expansion of EVs, which are worsened by economic struggles and trade relations across the globe. The price cuts at Tesla are just one example of this as the cost of running EVs when the cost of electricity is high means that the eco-friendlier option is not sustainable for many at present. This ties in with growing sentiment within the car industry that affordable electric cars are not viable in this current economy. Indeed, Kia's UK Chief Executive has announced that the company currently has no plans to sell a mass-market EV.  
Furthermore, there are several issues regarding battery supply for EVs, which further exacerbates the viability of eco-friendly cars in the future. Currently, we are reliant on China for electric car batteries. However, the renewable energy group 'Transport & Environment' recently announced that they think the EU will end this reliance by 2030. 
This target is ambitious considering that at present there are no lithium refineries in Europe.  Furthermore, Britishvolt – Britain's once-promising manufacturer of lithium-ion batteries – recently entered administration after several issues over funding.  This demonstrates that for this goal to end reliance on China for electric car batteries to be truly viable, some serious progression and development must occur.  
Despite these dreary forecasts, there are some glimmers of promise for an increase in environmentally friendly options in the automobile industry. Recent sales figures from 2022 have shown that EVs have reached a new global milestone accounting for 10% of all new cars sold thanks in part to growth in China and Europe. These margins, albeit small, show that despite persisting issues over batteries and the prevailing cost of living crisis, moves towards creating a sustainable future and focus on the environment are in motion. Thus, whilst we cannot expect immediate changes, small advances will culminate into bigger successes in the next decade or so. Furthermore, the British government announced that from 2030 the sale of new petrol and diesel cars will be banned. It seems the car industry – at least in Britain – has no choice but to enforce eco-friendlier vehicles if they wish to both stay current and stay in business.
Expectations for 2023
The car industry experienced a tumultuous year in 2022 and was impacted heavily by a poor economy and consumer decline for more expensive purchases. Whilst not every company was adversely affected, the overall trends demonstrate a weak year for automobile companies. Hurtling towards a global recession, 2023 will likely be another troublesome year for the economy let alone the car industry. We can expect surprising measures like Tesla's price cuts to continue to try and appeal to those that still have some money left to spend. So, innovation will be a priority for companies, to attract consumers when the market is struggling.
In terms of focus on the environment in the automobile industry, this will be expected to continue, but with little immediate impact. With goals being set for 2030 companies will begin to reconsider what they already have, to try and meet these goals long-term. Thus, 2023 will likely be full of lots of trials and tribulations for the car industry but will likely finish by setting out the foundations for the next decade.