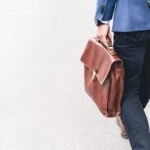 What are your legal responsibilities as an employer with remote workers?
December 14, 2022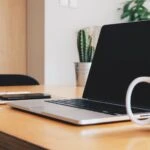 The vacation scheme process: its importance and why to take part.
December 16, 2022
Article by Rhiya 

Vaidya
Primark, the budget fashion chain, has recently announced that it will open four new stores as part of its investment plan into UK retail. The retail sector has been struggling amidst the cost-of-living crisis, with consumers tightening their budgets and diverting spending to essential items only. Is Primark's expansion an indication of bad fortune turning? Or do more difficulties lie ahead for the retail sector?
How is Primark showing growth?
Primark has planned to invest £140 million in its shops over the next two years to boost its presence in the UK. Its recent announcement to open four new stores is set to create 850 new jobs. Beyond this, Primark is using investment funds to refurbish existing stores, creating fresh spaces that attract customer footfall. Primark's Birmingham store is one example of where they have already done this. In 2019 they opened their flagship store in Birmingham, the world's largest Primark. The store hosts three different restaurants to eat in, a beauty studio, and even a barbershop. Primark already has 190 shops in the UK employing 30,000 people, with plans to expand shops internationally.
Aside from new stores opening, Primark launched its new click-and-collect trial earlier this month at 25 stores in North West England, Yorkshire and North Wales. Although the website crashed on its first day of service, we can see the retailer starting to embrace digital commerce. Until this trial began, the chain had no online sales service. As a result, it lost more than £1 billion in sales during the pandemic when its stores had to close. We are beginning to see this established retail business adapt and prepare itself in ways they have not before. Exploring digital products and experiences could point to the company's growth.
Primark said that it would not raise prices despite significant costs as it announced a return to pre-COVID sales and market share in the UK. This growth comes as a surprise given the precarious retail sector and the cost-of-living crisis heightening pressures. Commenting on Primark's full-year results, the chief executive of Primark's parent company, Associated British Foods, said: "We have decided to hold prices for the new financial year at the levels already implemented and planned and to stand by our customers, rather than set pricing against these highly volatile input costs and exchange rates." Perhaps it is the fact that Primark has not increased its prices, maintaining its reputation as a budget fashion retailer, that has allowed it to survive and expand in the current environment. Discount supermarket chains like Lidl and Aldi have shown their strengths in times of financial distress. In September, Aldi overtook Morrisons and became Britain's fourth-largest supermarket. Consumers are prioritising value and this change in behaviour has risen with inflation and interest rates. Primark's reputation as a budget-friendly clothing store could be part of the reason for its expansion and general success in these unstable times.
How are retailers faring generally?
A series of factors have combined to make the market more challenging than ever for retailers and their suppliers. The world faces a cost-of-living crisis with increasing inflation, inhibiting the ability of consumers to spend. Supply chain disruptions are commonplace with the war in Ukraine ever-present. In addition, energy supplies have fallen, driving up the costs related to manufacturing and production. As a result of this massive uncertainty, household budgets are restricted. In October, the number of goods sold was 0.6% below February 2020 levels, before the onset of the coronavirus pandemic, even though shoppers spent 14.2% more. It highlights the impact of inflation on household spending power and how British consumers are buying less but paying more.
Despite the higher cost of living, last weekend's Black Friday sales bounced back. With the absence of Covid restrictions and shoppers looking out for deals, footfall in shops was up compared to 2021. Currys reported that energy-efficient products led its sales as customers looked to save money on energy bills. The retailer sold more than 18,000 air fryers in the past week. Although the Black Friday weekend appears to have been a success, footfall is still down compared to pre-pandemic levels. Furthermore, analysts have noted that the key Christmas trading period could be "difficult". Trading will continue to be challenging and retail will be affected by the UK's economic climate. Companies will likely face financial difficulty, and some will go bust. Just recently clothing group Joules collapsed into administration, putting 1,600 jobs at risk. It is an uncertain economic climate and one to which retail is particularly sensitive.
How might lawyers play a role in this sector?
The role of lawyers in the retail sector is varied and wide-ranging. With Primark opening four new stores and employing 850 new staff members, some of the work lawyers could be involved in includes:
Providing advice on store developments by covering issues on land acquisition, title and deed conditions, building contracts, and funding agreements.
Setting up employment contracts and policies to help avoid costly legal disputes. They could be involved in employment claims and tribunals concerning issues like discrimination or minimum wage.
Negotiating the terms of a lease for a retail tenant. This will cover terms on rent payment, repair obligations, insurance, and obligations at lease termination.
Dispute resolution teams might assist with disputes relating to faulty product liability, customer, and employee claims.
Conclusion
In a fluctuating sector like retail, businesses are faced with a complex number of issues such as shifting consumer behaviour, political uncertainty, regulatory changes, and supply problems. The cost-of-living crisis has significantly altered where and how much consumers are spending. Trends indicate that consumers are looking for the best value and we can see retailers with budget-friendly reputations faring well. Black Friday sales have rebounded this year, but analysts are not too optimistic about the Christmas shopping period. The retail sector has been hit by the downward economic climate and tightening budgets, but we can still observe companies like Primark looking to expand internally and invest back into the UK's economy.