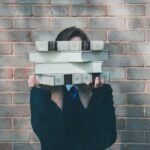 Tips to Succeed First Year as a Law Student
November 28, 2022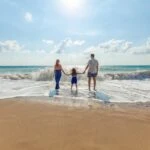 How to Become a Family Lawyer
November 28, 2022
Article by Samirah Hussain
CEO and co-founder of Facebook, Mark Zuckerberg, announced that parent company Meta would reduce the size of its employees by 13% and let more than 11,000 of its employees go. This is not the only giant technology company to be taking this step. Recently, Twitter changed its CEO to the billionaire Elon Musk (also the CEO of Tesla) and laid off almost half its workforce. Salesforce has also laid off hundreds of its workers, and Stripe has announced plans to cut its headcount.
Mark Zuckerberg shared a lengthy message with his employees regarding why he had to lay off workers and took accountability for having to reach this stage. In this message, he stated that he believed, like many people, that after Covid, individuals would continue to use online platforms and shift business online. As a result, he decided to invest heavily in such platforms. However, things did not work out this way, as we saw many people return to prior Covid trends. Additionally, there have been massive cuts in advertising for tech companies, leading to a huge revenue loss.
Meta has planned to shift its focus to high-priority growth areas instead, such as AI discovery engine, ads and business platforms and the metaverse (which is their long-term vision). To do this, Meta will need to restructure teams to increase efficiency. Consequently, laying off workers is one of the key steps for them to cut costs to achieve this goal.
What exactly does this mean for employees, and how will they be supported?
Employees working in the US base will receive severance pay for 16 weeks. Additionally, two extra weeks of severance pay will be provided for each additional year of service.
Employees will also be paid for any unclaimed Paid Time Off (PTO).
Meta will continue to provide workers with health insurance for six months.
Immigration support is available for employees who are in the US on a visa basis, should it be required.
Employees outside the US will also receive similar packages subject to their country's market conditions.
Not only is this an upsetting time for employees who are leaving and employees who are seeing their colleagues go, but it has also led to a period of uncertainty for the remaining employees. Will there be more layoffs in the near future?
Sources
https://about.fb.com/news/2022/11/mark-zuckerberg-layoff-message-to-employees/
https://uk.style.yahoo.com/meta-confirms-11-000-layoffs-112635009.html?utm_campaign=daily-global-10-11-2022&utm_source=email&utm_medium=Daily%20Global%20Edition%20Users&utm_content=Final&utm_term=Daily%20Global%20Edition%20Users&guccounter=1