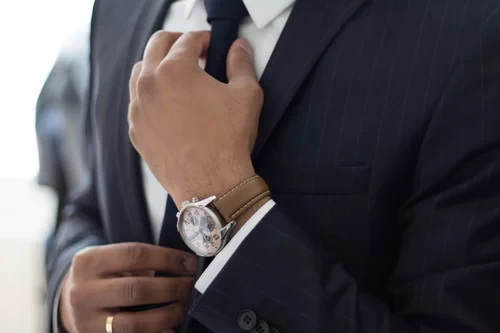 Top Reasons to Become a Lawyer
May 24, 2021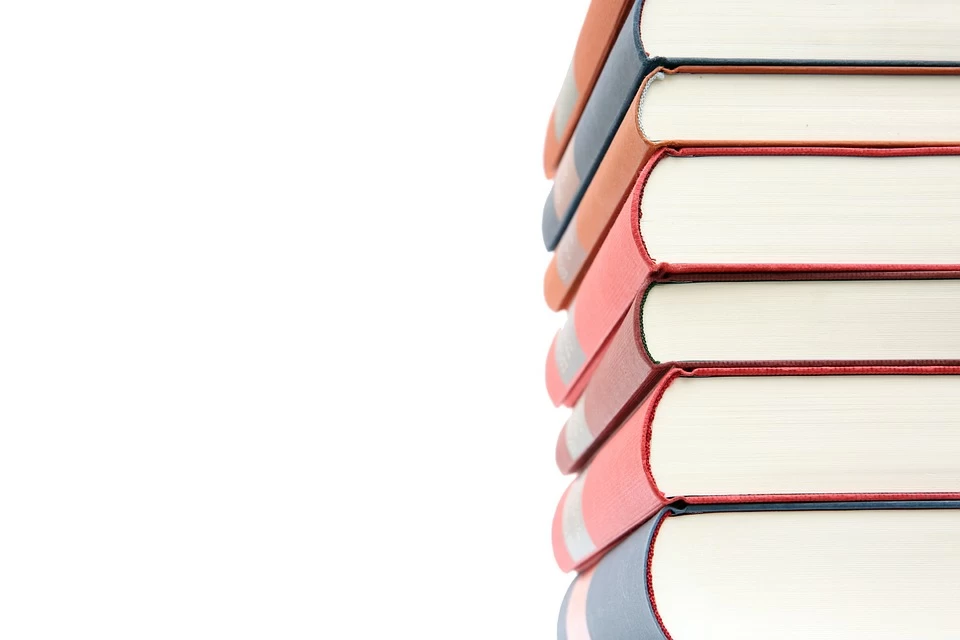 Life as a Law Student: 4 Things to Know
May 26, 2021
The round-up of the stories that a budding Student Lawyer should be aware of this week. Sign up here to get these updates in your inbox every week.
Animal Law
Animals Recognition as Sentient Beings And the Foie Gras Controversy
Reported by Kristel Haxhia
On 13th of May, The Animal Welfare (Sentience) Bill was approved by the government which in turn will formally recognize animals as sentient beings in domestic law. Moreover, it will establish an Animal Sentience Committee made up of experts to ensure cross departmental government policy considers animal sentience. Whilst also ensuring Government Ministers to update parliament on recommendations made by the Animal Sentience Committee.
The Animal Welfare Minister Lord Goldsmith said that the UK has always been a trendsetter and thus has had an avid activism on animal welfare and furthermore because of Brexit it has the freedom to set the highest standards of animal worldwide (as pre-Brexit, under EU law animals are recognized as beings with feelings). Also, worth mentioning here is the fact that the UK was the first country in the world to pass legislation protecting animals in 1822 – Cruel Treatment of Cattle Act and later the landmark Protections of Animals Act in 1911. Since then, there have been various reforms through the years ranging from banning the use of battery cages for laying hens and introducing compulsory CCTV in slaughterhouses and most recently raising the maximum sentence for animal cruelty from six months to five years.
Formally recognizing in law that animals are sentient and experience feelings in the same way humans do is just the first step in 'the Action Plan for Animal Welfare' which will further transform the lives of animals and strengthen UK's position as a global leader in protecting animal rights.
The laws apply to vertebrates; both farm animals and pets are covered, but not wild animals. The action plan outlines several measures involving international trade restrictions, including rules against puppy smuggling and imported fur. There will also be a crackdown on advertising for services that don't align with the country's animal welfare values. This is intended to "steer tourists towards visiting attractions that involve animals being cared for and treated properly".
Some of the proposals include prohibitions on the live shipment of animals and bans against shark fins, ivory, and the import of hunting trophies from endangered animals. Other suggested policies include bans on certain shock collars and pet microchipping requirements, aiming to cut down on pet theft.
One measure that will affect many households is mandatory micro-chipping of pet cats. Dogs have been required to be micro-chipped since 2016, and owners face a hefty £500 fine when found in violation. There will also be new food labeling guidelines meant to enable consumers to make more informed choices.
The report also mentions that the government will conduct further investigation on the use of farrowing crates for pigs and poultry cages, (as animal rights campaigners have demanded poultry cages and farrowing crates banned outright).
So, the law protects vertebrates; thereby protecting ducks and geese… But what about Foie Gras?
Held as a luxury indulging food being served at the court of the likes of Louis XIV, whilst today, in more modern and contemporary times the so-called delicacy can be found in upmarket department stores, such as Fortnum & Mason's (although now not served anymore as it decided to stop stocking foie gras after more than a decade of lobbying by animal welfare groups, celebrities and, in 2013, Lord Goldsmith as the then editor of the Ecologist) and it has trickled down to being available in various supermarkets in one form or another.
Foie gras is made by force-feeding ducks or geese, a process known as gavage, where grain is poured into a funnel or tube that has been thrust down the bird's neck. After two weeks, the liver has swollen to many times its normal size. Whilst the foie gras gourmands enjoy the liver's resulting buttery texture, campaigners say the process is barbaric and painful for the birds, who experience great suffering. After one familiarizes oneself with the process of this delicacy, one cannot help but perhaps consider it as "the definition of animal cruelty". On a positive note, British farmers have been forbidden from producing foie gras under animal welfare legislation since 2006, but the UK continues to import the product. And once again because of Brexit, (on the positive side once again) it might be easier to introduce an outright ban on foie gras, as this was impossible under the EU single market, even though since 1997, the number of European countries producing foie gras has halved.
Additionally, as of 2016, only five European countries still produce foie gras: Belgium, Bulgaria, France, Hungary, and Spain.
Notwithstanding, if this suppository ban were to be introduced, it could be challenged at the WTO and it has been suggested that there would need to exist "a good non-discriminatory reason" as it would have to be a policy to ban products produced in such way and not just French foie gras… (David Henig, director of the UK Trade Policy Project at the European Centre for International Political Economy). As always, there exists the paradox between the foodie connoisseurs who will happily indulge in delicacies of this matter, and on the other hand advocate for the ban as a side hustle.
With this new up and coming legislation there has been rumor that there may indeed be a potential ban on foie gras thus purposefully putting an end to the gruesome technique which in turn abuses the ducks and geese, which in turn will soon enjoy protection due to this new legislation as they are beings [animals] with vertebrates (hello reader).
Sexual offenses
Sexual offenses victims to be permitted to give video evidence
Reported by Kristy Chan
According to the Guardian, victims of alleged rape in England and Wales will be able to provide their evidence via pre-recorded video. Such a change is intended to improve prosecution and conviction rates, as the statistics surrounding sexual offenses remain worryingly low. In March 2020, Government data demonstrated that a mere 1.4% of 55,130 recorded rape cases resulted in prosecution.
Victims would be cross-examined ahead of the trial and the recorded video would be played in court. Other provisions include screens to shield victims or witnesses from the defendant. These provisions are known as 'special measures', automatically provided to victims or witnesses less than 18 years old, or have a mental/physical disorder/disability. However, other vulnerable complainants such as victims of alleged rape were previously untitled to such measures. 
Such changes are clearly a step forward in the right direction. Along similar lines, section 28 of the Domestic Abuse Act already provides for similar measures to all victims of alleged domestic abuse. Expanding the protection of these 'special measures' is necessary as a matter of principle and pragmatism. 
Firstly, speaking to victims as early as possible may increase the quality of the evidence being given. Rather than having year-long gaps between the incident itself and the trial, pre-recording videos ensures that 'their memory is still fresh', as The Independent suggests, and the quality of evidence is less likely to be an issue at court, saving time and money.  
More importantly, as a matter of principle, such a change shifts the focus towards the defendant's alleged wrongdoing rather than the victim. This would counter criticisms of the current approach to sexual offenses, a 'consent-oriented' definition of rape where the key point in contention is whether the victim consented or not. Instead, the focus should shift to whether a jury believes that the defendant's conduct was deserving of censure. It is the defendant who should be on trial, not the victim. 
Finally, permitting victims to pre-record the evidence saves them years of crushing mental stress, particularly in a COVID-era of delayed trials and backlogged courts. A report by Dame Vera Baird QC highlighted that victims are subject to grave distress when forced to come face-to-face with their perpetrators. According to The Independent, Dame Baird explained that after recording their evidence, victims are 'free to take therapy if they need it and to get on with their lives since the video evidence would be their evidence in court. With some crimes from last year unlikely to reach court before 2022 or later, this could spare thousands of potentially traumatized victims a long and anxious wait.'
Such changes align with a growing recognition of the need to bring prosecution and conviction rates in sexual offenses on par with other areas of the law. As the recent passage of the Domestic Abuse Bill suggests, the public and Parliament are increasingly aware of issues surrounding 'taboo' crimes. It is more crucial than ever that the law presses on in these areas.
You can find more here or here.
Law
Mississippi abortion law
Reported by Laurence Tsai
The US Supreme Court will rule on whether all 50 states' laws to abort a fetus while it's pre-viable are unconstitutional. The court will hear the case in October and likely give their decision by June 2022.
The long-established legal precedent set in Roe v Wade (1973) provided women with the constitutional right to obtain an abortion until a fetus can live outside the womb, which is generally under 22 weeks or later. The Supreme Court at the time said women had a right to privacy, which meant it was up to them to decide whether to continue their pregnancy.
This test case is brought by the state of Mississippi. In 2018, it passed a law banning most abortions after 15 weeks with limited exceptions, such as danger to the woman's life. The law was blocked by the lower courts, which cited a long history of case law succeeding Roe that outright bans on abortion were unconstitutional. However, many Democrats have expressed concern that former President Trump's remade bench of justices, now comprising a 6-3 conservative majority, would embolden Republicans to bring test cases to the courts to impose greater restrictions on abortion laws.
Before the Supreme Court decided to hear this case, bans on pre-viability abortion have been struck down in several states, such as Alabama, Missouri and Arkansas.
If the Supreme Court upholds Mississippi's case, there is a fear that such a ruling would enable further restrictions on abortions to follow. Currently, abortion is legal in all 50 states. However, some states, including Mississippi, have trigger bans that would immediately outlaw abortion should the Supreme court overrule Roe v Wade and conclude that abortion at 15 weeks is unconstitutional.